Portfolio
HT City

The daily entertainment and lifestyle supplement

The daily entertainment and lifestyle supplement

We're Gen Z - the cool news in town, the glitz of Bollywood and Hollywood, the edge of OTT, the glam of Page 3, the razzmatazz of fashion, the buzz on the campus, the colours of art and culture, the best of food and finest in beauty. We are fun, edgy, spirited and thought-provoking with our heart in the right place.

A weekly lifestyle magazine (every Sunday)

India's iconic Sunday magazine encapsulates the mood of the weekend perfectly: Brunch is a combination of an indulgent breakfast that starts after a good night's rest, and a celebratory lunch, the flavours of which last all day through. Known for its striking covers, thought-provoking headlines and out-of-the-box story ideas, India's favourite Sunday magazine is also home to India's best-known columnists and writers. The magazine now comes in an all-new, younger avatar: focusing on millennials and their interests, speaking their language and communicating across multiple platforms, seamlessly merging the print and digital experiences in the consumption of quality content.

A weekly Real Estate supplement (every Saturday)

HT Estates as a supplement corroborates the readers with information that helps them buy or sell their properties. This supplement comes with the newspaper every Saturday and offers countless options on property buying and selling. Along with that the supplement also enlightens both the buyers and sellers on legal aspects of realty transactions. HT Estates offers an array of information on realty trends, loan rates and much more exclusively for the buyers.

Career supplement (every Tuesday)

Shine Jobs, with its unique relationship with Shine.com, is the only print career supplement which offers both online and print recruitment under one umbrella and one brand. This gives candidates and employers the opportunity to effectively reach each other across both platforms. Shine Jobs was re-launched with a brand new look and promise of hundreds of jobs for its readers. It now carries numerous jobs from top companies in the country, along with the best jobs available on Shine.com, across managerial levels, industries and cities. It also offers valuable information on overall career development, interview tips, HR trends, hot hiring sectors and many more useful career-related topics. Shine Jobs is a must-read for all those on the look-out for the next best career opportunity.

Education Supplement (Every Wednesday)

HT Education offers the much needed guidance and mentorship to the students; it helps them in choosing the best in education leading to a great career. HT Education is a supplement dedicated to serving the needs of not only student community from 10th to post graduates, but also the parents who are concerned about their child's future. The supplement is a source of comprehensive info around career options, admission and scholarship information, college profiles, guidance and expert counseling. It's a one-stop guide to the students to prepare for their most exciting phase in life

HT Weekend

The Perfect Hangout Partner For The Weekend

The Perfect Hangout Partner For The Weekend (Every Sunday)

The weekend section is designed for the intelligent millennial reader. Bookended by stories of inspiring people, WKND offers a range of articles and multimedia stories from big picture deep dives and profiles of newsmakers to the Einstein riddle and news-you-can-use pieces on culture, lifestyle, gadgetry, and even mental health. It's the paper to kick back with.

HT School Edition is a first-of-its-kind product created for the GenZ. With a high degree of focus on personalization, depth, navigation, engagement and visually-driven Information.
Key Campaigns
Introducing the

All-New Hindustan Times
Hindustan Times, with it's rich legacy spanning more than nine decades, has always upheld the values: clarity and credibility. As India's leading news brand, we renew our resolve today to continue upholding the truth in our essence, and introduce- The All-New Hindustan Times. First Voice. Last Word.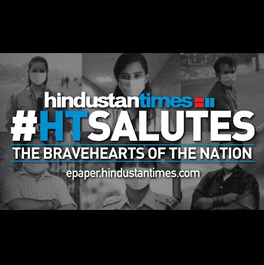 HT Salutes
Even in these times of covid-19 lockdown distress, our doctors, policemen, shopkeepers, sanitation workers, journalists, and newspaper vendors are out there risking it all. Just so we can feel a little safer.#HTSalutes these bravehearts and their undying spirit.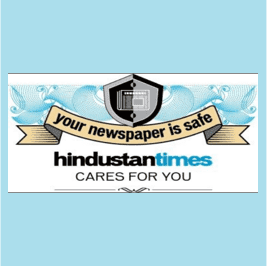 Newspapers are safe
Join millions of readers every morning as they stay abreast with the latest news along with their morning cuppa. Be rest assured, we take all the necessary precautions to ensure your paper is delivered safely to your doorstep.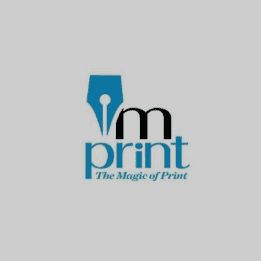 Magic of Print
The initiative to make print relevant and exciting for both new-age B2B (advertisers, media planners, creative agencies) and B2C (millennial, Gen Z) audience.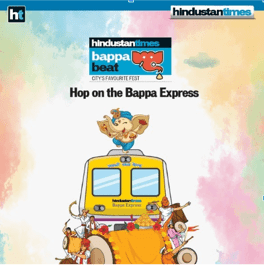 HT Bappa Beat
Keeping the needs and sentiments of Mumbaikars in mind, Hindustan Times has attempted to bring joy and unity while offering praise to Lord Ganesha in local trains this Ganesh Chaturthi. Even in this harsh, difficult weather, Mumbaikars can experience positive vibes, divine chants and togetherness.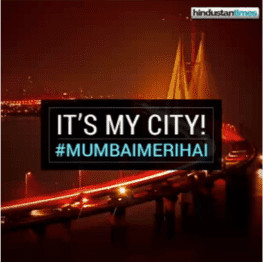 Mumbai Meri Hai
The initiative aims to recognize and reward the brightest school students. It does not just test the curriculum or 'Text Book' knowledge of students but selection is basis their originality, creativity and intelligence. 150 Scholarships worth Rs 50 lakhs are awarded to students.
Behind the Brand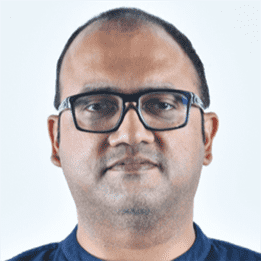 Sukumar Ranganathan
Editor in Chief
Sukumar Ranganathan is the Editor-In-Chief of Hindustan Times. He was previously editor of Mint, of which he was one of the founding editors in 2006, and which he edited between 2008 and 2017.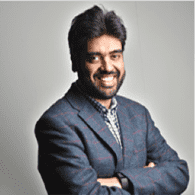 Kunal Pradhan
Managing Editor
Kunal Pradhan is Managing Editor of Hindustan Times, and heads the Delhi and NCR editions of the newspaper. Prior to joining HT in 2016, he was Executive Editor of India Today magazine, where he wrote on a wide range of issues including politics, policy, crime, pop culture and sport.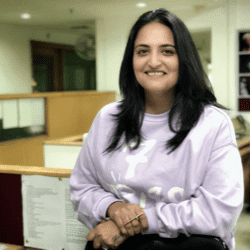 Sonal Kalra
Chief Managing Editor, Entertainment & Lifestyle
With over two decades into features journalism, Sonal Kalra heads Entertainment, Art and Lifestyle for Pan India editions of HT City, the group's flagship Entertainment & Lifestyle daily supplement. A Ramnath Goenka Award winner, Sonal Kalra also writes a popular weekly column A Calmer You and does a self-help podcast #TensionNot.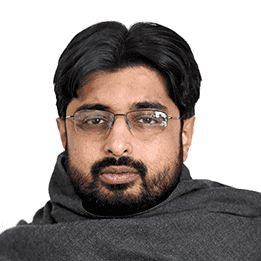 Prashant Jha
Editor
Prashant Jha is in charge of the comment page. He has been with Hindustan Times since 2014, and has served as both an associate editor and the national political editor for the paper. He is the author of two books — Battles of the New Republic: A Contemporary History of Nepal (2014) and How the BJP Wins; Inside India's Greatest Election Machine (2017).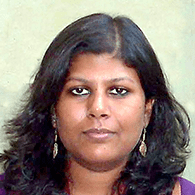 Shivani Singh
Editor
Shivani Singh leads the Delhi Metro team for Hindustan Times. A journalist for over two decades, she writes about cities and urban concerns with a special focus on planning,environment, mobility and quality of life.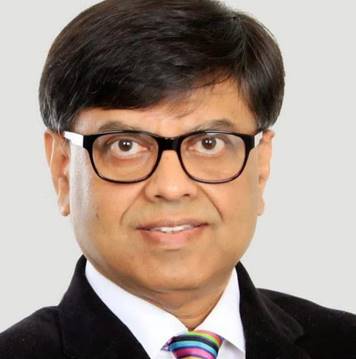 Anup Gupta
Managing Editor, Integrations
In more than three and a half decades in the publishing industry, I have had the opportunity to work in more than a dozen newsrooms, participated in transforming journeys while playing key roles in most of them. I have also designed and redesigned more than two dozen newspapers, magazines and web products for these newsrooms.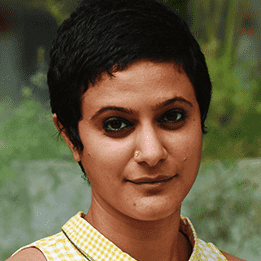 Dhamini Ratnam
Editor
Dhamini hosts a podcast called Gender Question that throws light on the blind spots in news coverage of issues of gender and sexuality. She writes and commissions on art, design and culture. The best ideas, she believes, come from a scribble and even, occasionally, a squabble.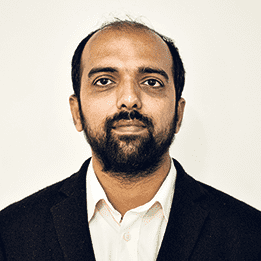 Roshan Kishore
Editor
As the Data and Political Economy Editor of Hindustan Times, Roshan Kishore leads the newsroom's data-driven commentary and reportage on the intersection of politics and economics. He holds an MPhil degree in Economics and has been a visiting fellow at Centre for the Advanced Study of India, University of Pennsylvania.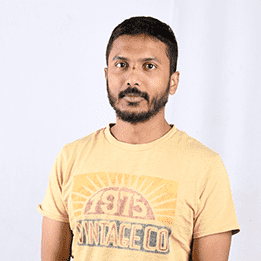 Rudraneil Sengupta
Editor
Rudraneil Sengupta is the National Sports Editor at Hindustan Times. He is a long-suffering supporter of East Bengal and Arsenal. He loves fighting sports, scary fast bowlers and awkward batsmen.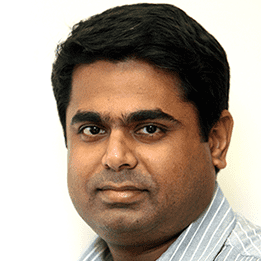 Sachin Kaibag
Editor
Sachin Kaibag heads the Mumbai and Pune editions of Hindustan Times. He joined HT Media in January 2018 as Executive Editor. This is his second stint at Hindustan Times; the first was in 2007 as Online Editor. Sachin has been a journalist since 1994, and has worked as a writer and an editor in Mumbai, New Delhi and Washington, DC.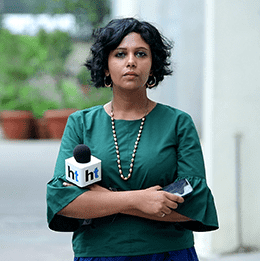 Sunetra Choudhury
Editor
Sunetra Choudhury is the National Political Editor of the Hindustan Times, overseeing a team of reporters covering government departments and political parties. She also hosts a digital interview show called On the Record. With over two decades of experience, Sunetra has worked for print and TV. She joined HT after 15 years at NDTV where she was political editor and anchor of primetime shows like Reality Check.
Awards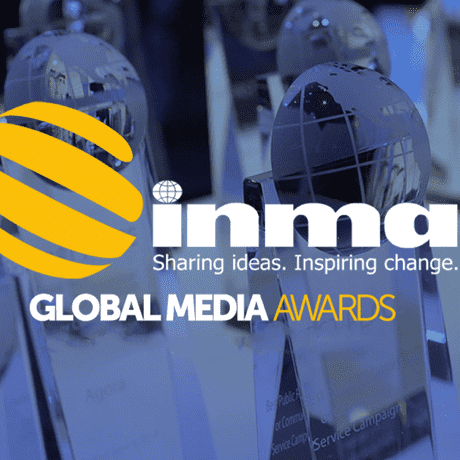 INMA
Honourable Mention: BEST IDEA TO ENCOURAGE PRINT READERSHIP OR ENGAGEMENT – HT Gurugram Launch
Best in South Asia, Regional/Local Brands: Hindustan Times, India, "Hindustan Times Palate Fest"
CATEGORY 3: BEST USE OF AN EVENT TO BUILD A NEWS BRAND
Third Place: HT Media, India, "Hindustan Times Palate Fest"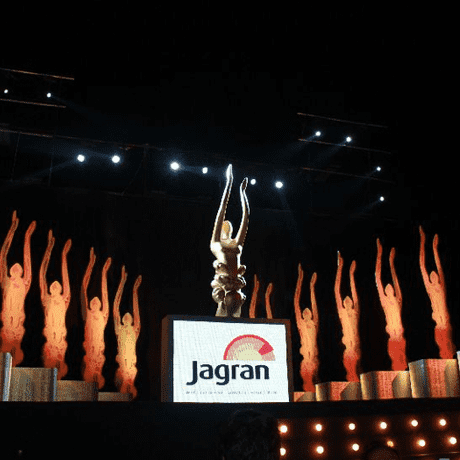 The Advertising Club Bombay @ Abbys 2019
BRONZE Trophy at Creative ABBY Awards 2019 – GOAFEST – Best Launch Marketing of a new title of newspaper
BRONZE Trophy at Creative ABBY Awards 2019 – GOAFEST – Best client-brand activation or display advertising innovation by a publisher
Silver: best use of using social media Mumbai Meri Hai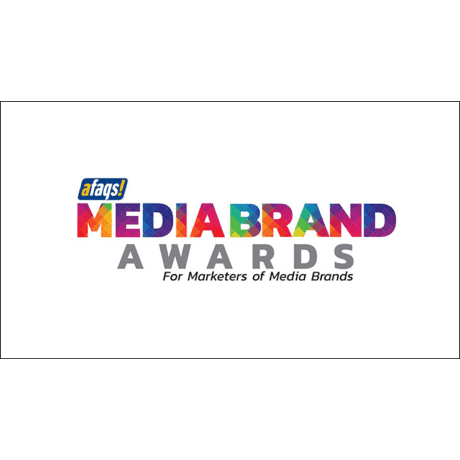 AFAQS Media Brand Awards
GOLD TROPHY for HT Gurugram Launch for Best Social Media Campaign
GOLD TROPHY for HT Mumbai Meri Hai for Best Social Media Campaign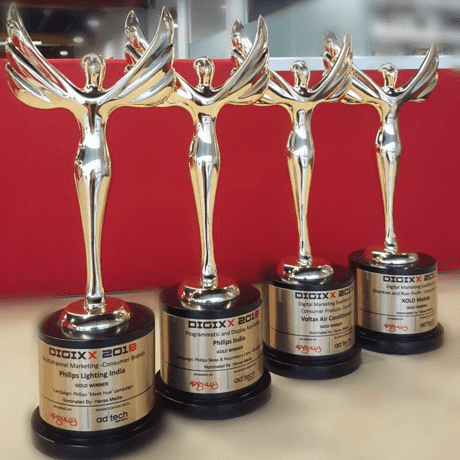 Ad Gully @ Digixx 2019
GOLD Trophy for Digital Marketing Excellence in Print
GOLD Trophy in Social Media for Hindustan Times Gurugram Launch
SILVER Trophy in Video: Media – Hindustan Times Mumbai Meri Hai
BRONZE Trophy in Multi-channel Marketing-4 channels or more: Media – Hindustan Times Mumbai Meri Hai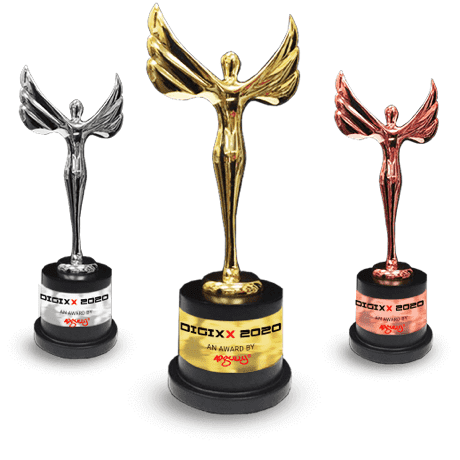 Ad Gully @ Digixx 2019
BRONZE Trophy in Mobile Advertising Excellence In Launch Campaign for HT Gurugram Launch
GOLD Trophy in Digital Marketing Excellence – Events for HT Leadership Summit 2017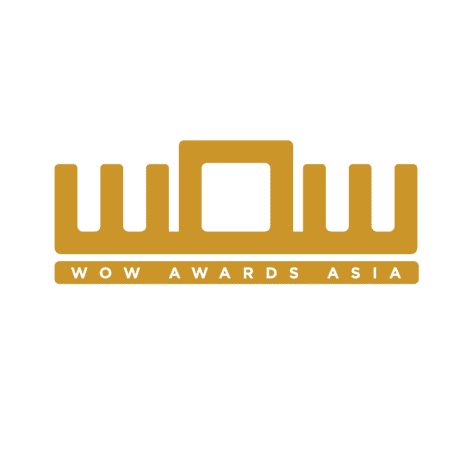 WOW Awards
Silver: Kala Ghoda Arts Festival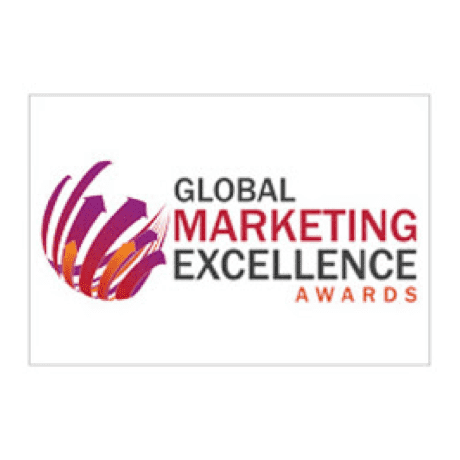 GLOBAL MARKETING EXCELLENCE AWARDS 2017
HT Most Stylish (Award for Marketing Excellence in Experiential and Events)
HT Mumbai Meri Hai (Award for Marketing Excellence in Media and Entertainment Sector)