?>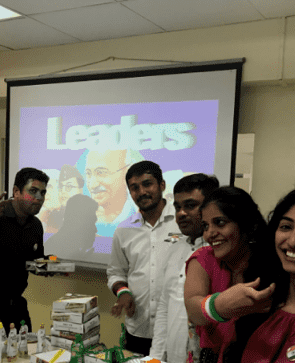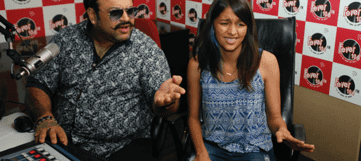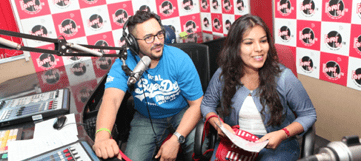 ?>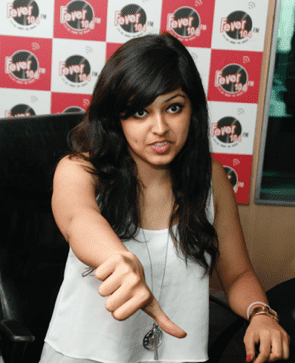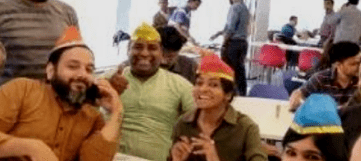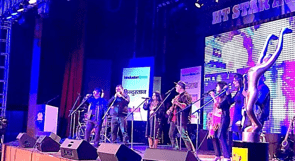 ?>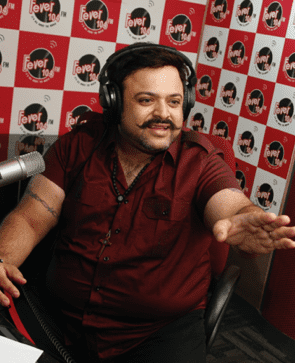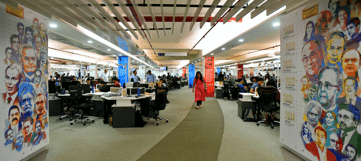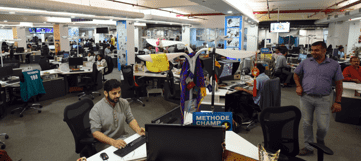 HT Family during Covid #WorkOn
We must not survive, we must thrive! We must not just move on, we must fuel up and rock on! #httogether shares the spirit of #workfromhome and hopes that this recharges us, because when the going gets tough, the tough Work On! #lifeatHT
Latest Events at HT Media

Star Awards
Star Awards are HT Media's annual awards which are presented to those employees or teams who display a winning spirit and demonstrate excellence in living the company values. The annual Star Awards is an occasion that showcases creme-de-la-creme performances and efforts within the entire HT Group.
Watch video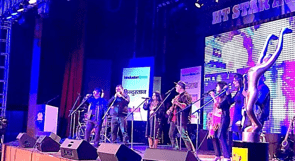 HT Talent Hunt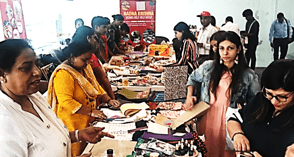 NGO Diwali Bazaar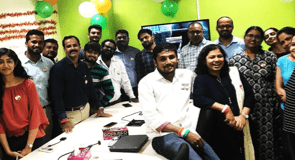 Independence day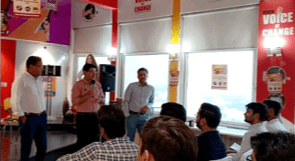 Evangelizing Radio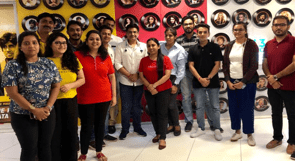 Radio Ad Sales Workshop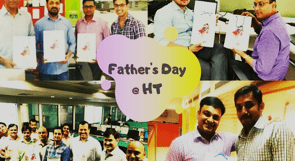 Father's Day Celebrations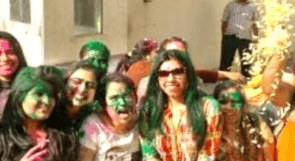 Holi Celebrations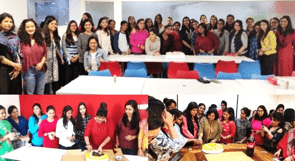 International Women's Day
Campus Outreach Program
Management
Trainee Program
This program offers Management Trainee program and these MTs are recruited only through the pre-placement offers made to exceptional summer interns.
Corporate
Orientation Program
It is devised with field visits spanning across Sales & Marketing Agencies /Clients, Newspaper Distribution Centre & Prints Press and it also covers exposure to organization's real time operations.
Summer
Internship
This is an extension of the MT Program and it aims at providing exposure to young graduates through live projects over a period of 2 months.
Technical
Trainee Program
Additional to the MT program, HT also hired young Engineering Graduated from campuses. This programs helps in creating Talent Pipeline for the Technology organization of HT Media.
Testimonials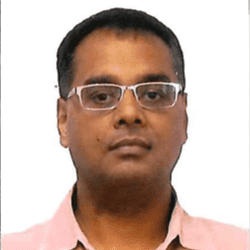 At HT, the universe moves swiftly & optimistically in both thought and action. The values of speed, imagination and a fearless, intrapreneurial mindset, at the core of HT, inspires us everyday in our attempts to redefine & disrupt the media industry through all our assets. It's a vibrant place where experience mentors innovation! One where an empowered management trains to continuously upgrade and evolve each day, finding newer ways of doing new things! I am truly grateful to be a part of this passionate, ambitious, agile, courageous and confident team.
Samudra Bhattacharya
CEO, Print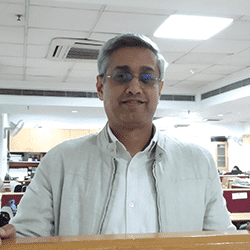 The HT experience has been an enriching entrepreneurial experience. The Freedom to Think and Dream and the Support and Enabling environment to Execute and take to market has made this a Start-up Experience like no other. Working with a Passionate, Energetic and Agile millennial team across business, Product and Tech has made starting 4 new businesses in less than a year seem like a dream
Ramesh Menon
CEO New Businesses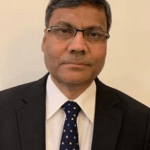 I joined HT Leadership team about 6 years back and I have thoroughly enjoyed this journey. HT provided me an opportunity to live HT values, learn a different industry and reinvent to implement cutting edge integrated Supply Chain practices that our team is today proud of. For me this is the Best Place to Be
Neel Kant Saxena
Director, Supply Chain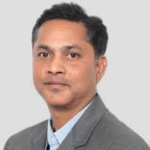 Fever gives full freedom to individuals to run the business in their domain without interference. This enables me to become responsible and accountable. Moreover, this freedom gives me learning opportunities to upskill myself.
Krishnaraj Karthinarayanan
Head Sales & Marketing-Radio Business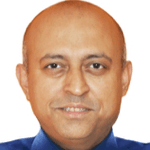 As I complete 5 years with HT family, I feel a strong sense of fulfilment as a professional. Amazing amount of energy on the floor; the idea factory is always buzzing. Happy to draw upon motivation from shared enthusiasm and steadfastness of colleagues in challenging times. Great leadership that keeps things together.
Amitava Bhattacharya
CRO-East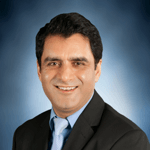 At HT, we have the confluence of old & new. This unique nature offers a great environment to learn, grow and contribute. Besides, there is one thing that makes HT a vibrant organization – People. Working with a talented pool of peers & colleagues who strive to deliver value to our readers & partners is enriching. The environment offers opportunities and support system to take initiative and make a difference.
Bharat Hakim
Chief Procurement Officer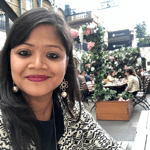 Teams at HT Media are empowered and encouraged to make a difference to the organization and in turn to individual careers as well. We are on a transformational journey, with exciting times ahead!
Aparna Bhawal
VP Marketing, HT
Every single day of the 12 years I have spent with my organization, it has pushed me, challenged me and made me grow in ways unimaginable. With our ears close to the ground, we've really cracked the idea ceiling very often; surely this the best leadership and team you should go to battle with.
Saurabh Sharma
Marketing Head, Hindustan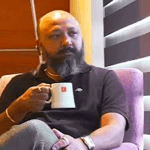 If you want to take a flight of creativity, then there is no better sky than HT. This is the biggest canvas you can ever have to paint your dreams with your own choice of colours. A Proud Indian Company, which values PEOPLE more than anything.
Sumanto Ray
National Creative Head-Radio Business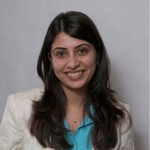 Fever FM provides a dynamic platform for employees to hone their skills and reach greater heights. Each employee is considered as an asset with a constant endeavour to ensure they learn something new every day. The energy of the organization is contagious and keeps me excited to deliver my best! Working at Fever FM gives me immense pleasure thanks to the amazing working environment & employee friendly atmosphere.
Shikha Dhillon
Head HR-Radio Business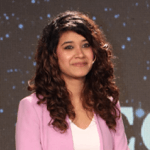 Since the day I joined HT as a management trainee, the organization has put immense focus on my career aspirations. Right from celebrating each other's achievements to supporting one another in areas we are stuck, this place has been like a family that gives you opportunities to grow while constantly supporting you.
Eva Chopra
Brand Manager, HT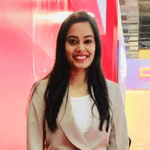 The moment I set foot inside Fever FM office, I could sense the positive and cheerful energy in the air. Everyone ensures that you feel part of the family since day one. The culture promotes transparency while providing equal opportunities to everyone to shine through
Devika Khare
Manager Marketing-Radio One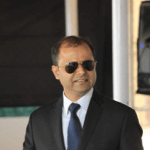 An organization that will ensure you growth opportunities not just the vertical that you join but cross-media possibilities that will enable you to venture into a variety of promotional mediums, in your tenure to follow.HT Group being one of the India's biggest media houses with strong foothold in Print, Radio and Digital alongside other vertical and ventures, you will be assured of growth prospects basis your dedicated efforts and results. Be a part of Hindustan Times & lead the times to come.
Vikram Deshpande
Operations Head- Pune, Radio Business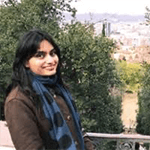 9 months into this exciting journey at HT, and I already have uncovered everything about the business, such is the variety and depth of the projects we get to work on. Getting our hands dirty with datasets and analyzing them, almost daily, with the senior leadership, really provides the drive to put in my best.
Mahak Agrawal
Data Analytics, HTDS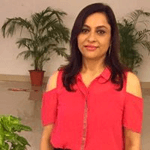 Life at HT is like life itself! full of media thrills! Some hits, some misses; no blame Sometimes fast sometimes slow; always credible Some highs, some lows: always learnings Sometimes fun sometimes stress; it always cares!
Alpana Sagar
HR Head, HT Digital