OTTPLAY Awards & Conclave 2023
The OTTplay conclave is the first-of-its-kind summit that celebrates the OTT ecosystem, by uniting tech mavericks, creative disruptors and OTT executives, who will discuss the future of the ever-evolving OTT universe.
Experience an unrivalled manifestation of brand dominance as it permeates multiple touch points at the venue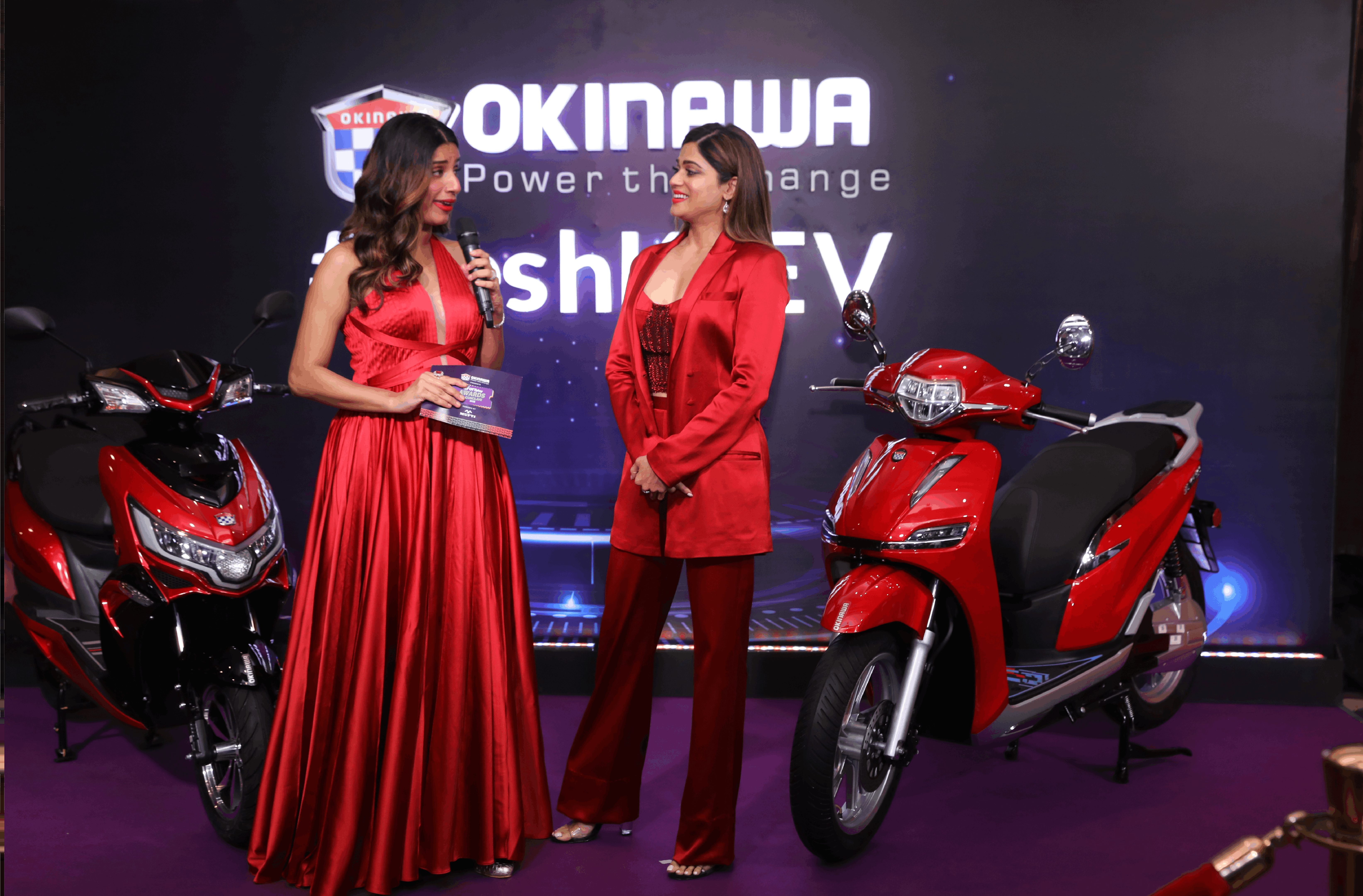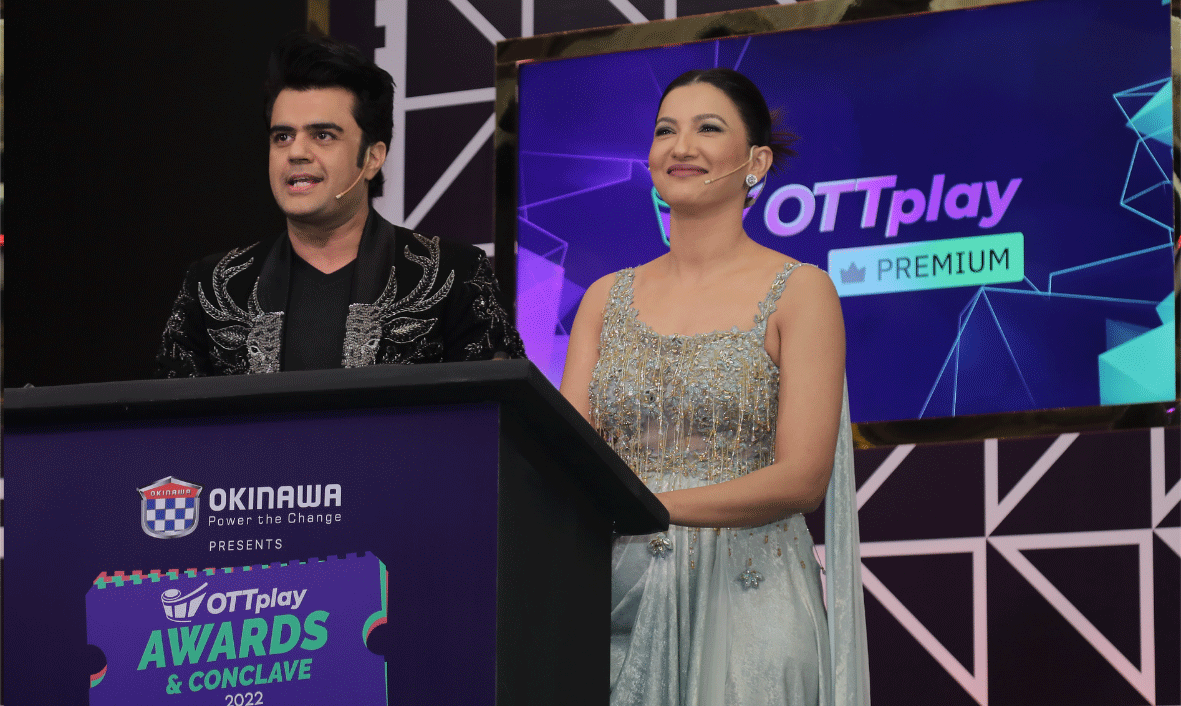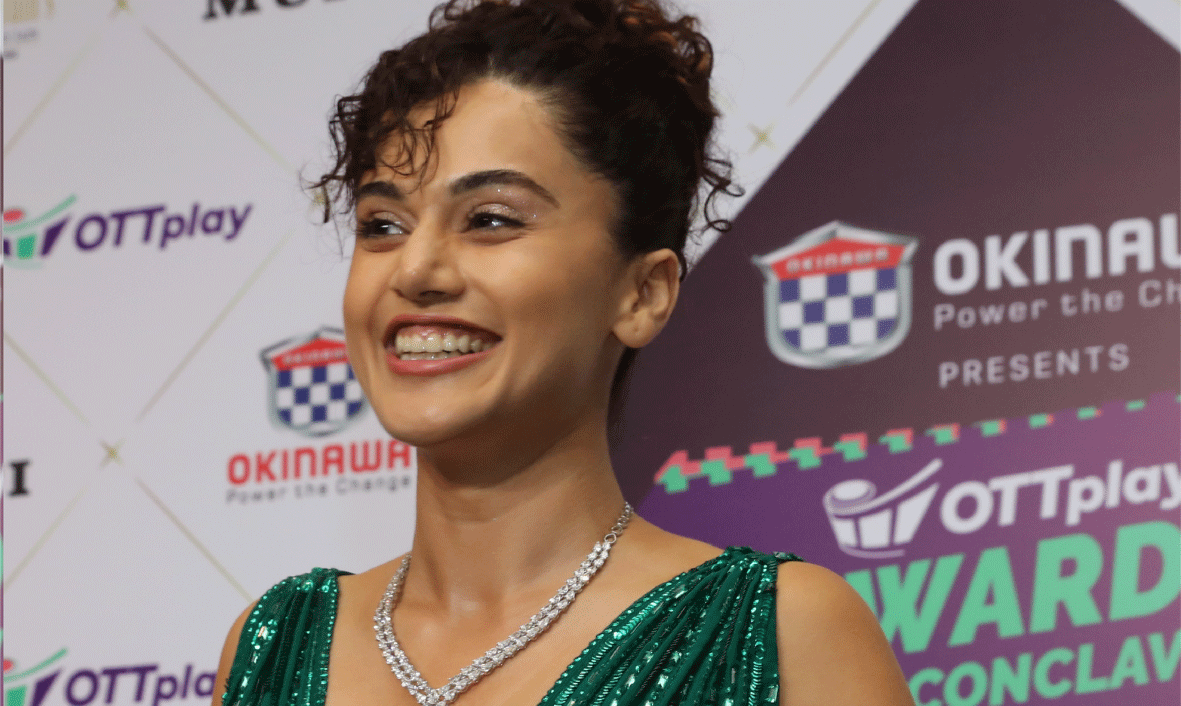 OTTplay crowns the best of binge-worthy content
Showcase your brand at the next edition of OTTplay Conclave & get a chance to rub shoulders with the best talent in the OTT ecosystem.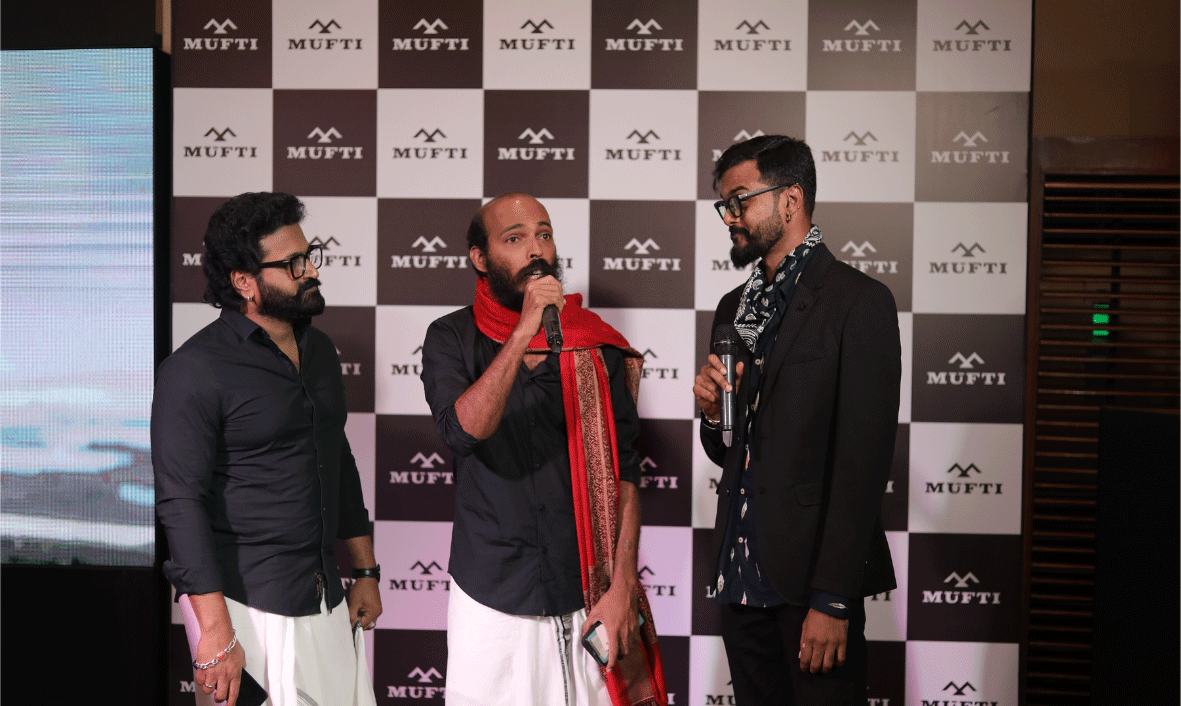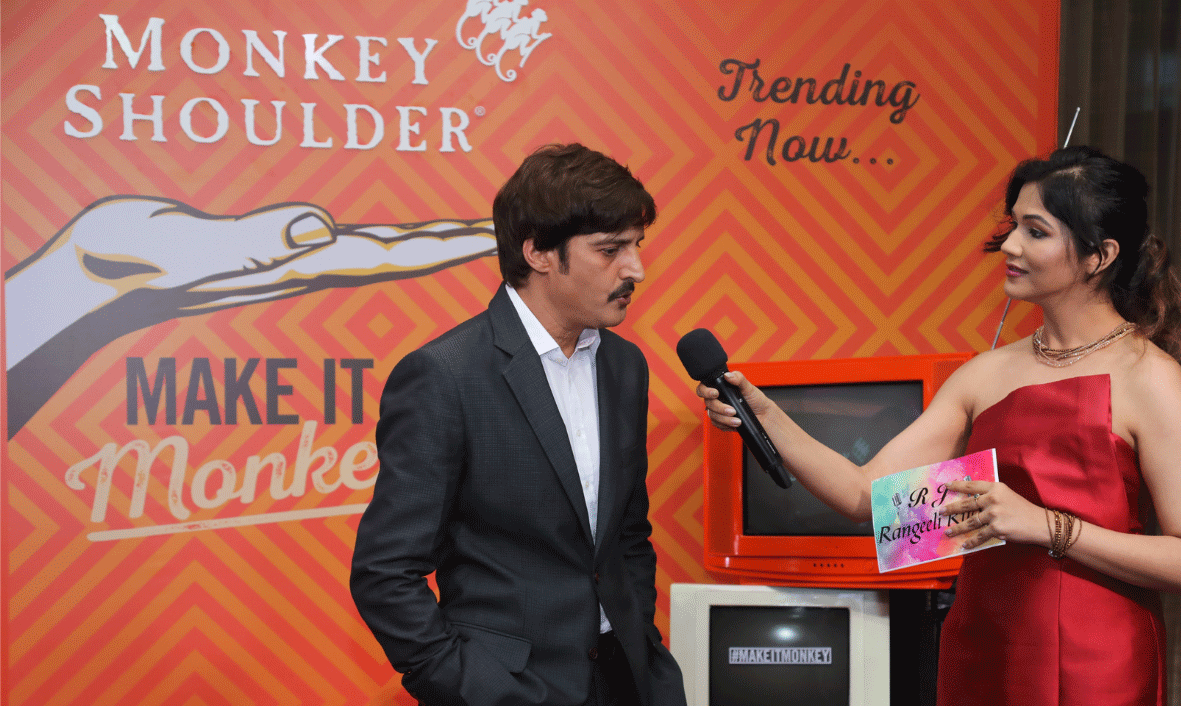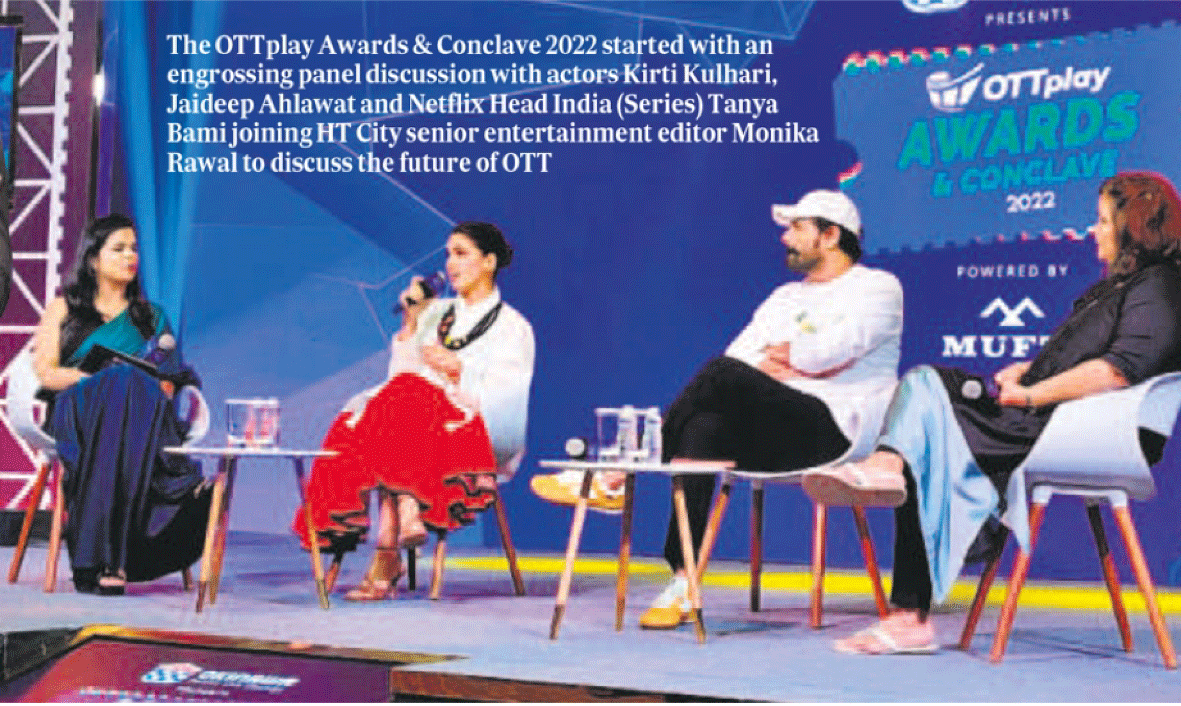 Watch out for The Future of OTT Summit
June 2023
Taj Lands End, Mumbai
Days

Hours

Minutes

Seconds
Our Partners
Exclusive brand zones, a dedicated microsite and thematic red carpet conversations
Prepare to be enthralled by immersive red carpet conversations, where influential voices grace the stage, engaging in captivating dialogues that transport you to the pinnacle of sophistication. With dedicated hosts guiding these illustrious discussions, you'll find yourself immersed in a realm of refined conversation and exclusive insights.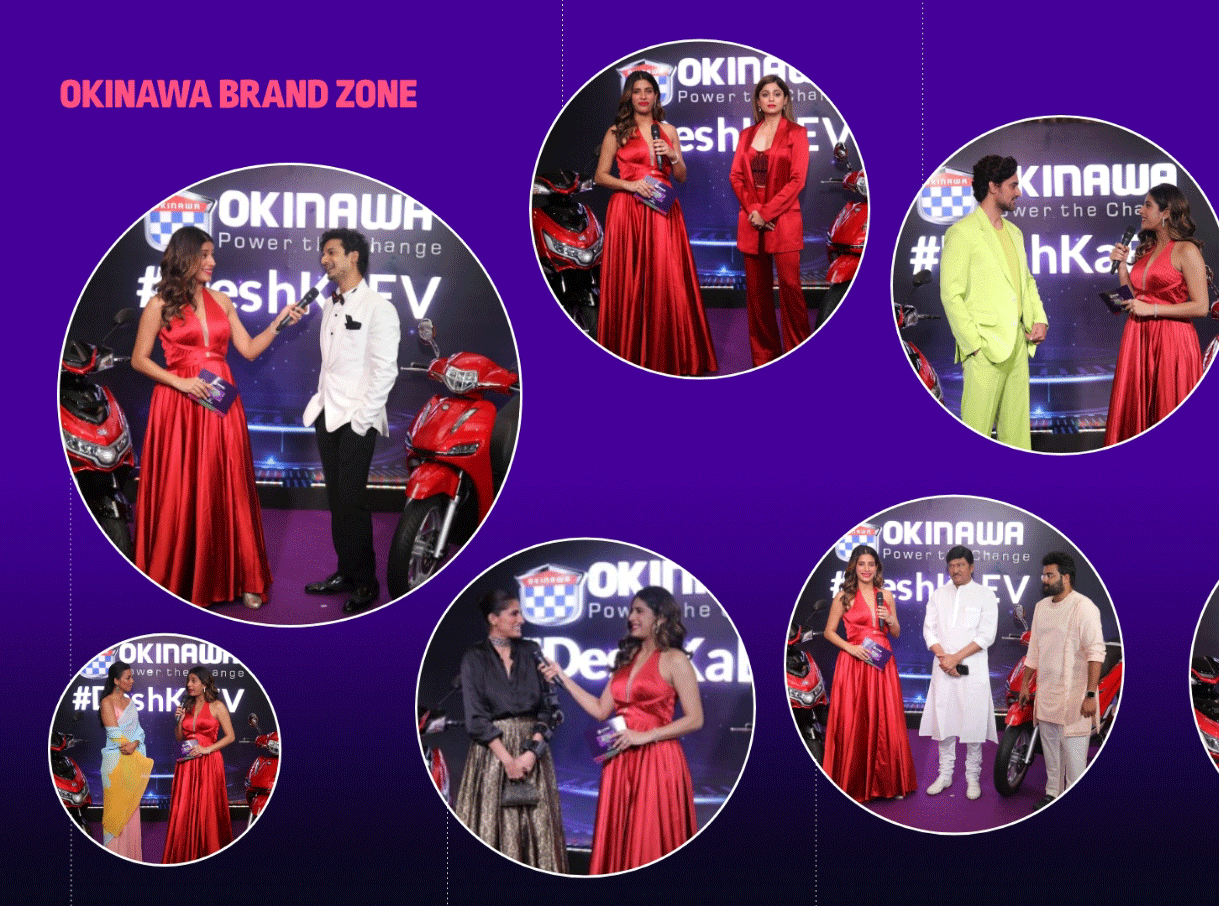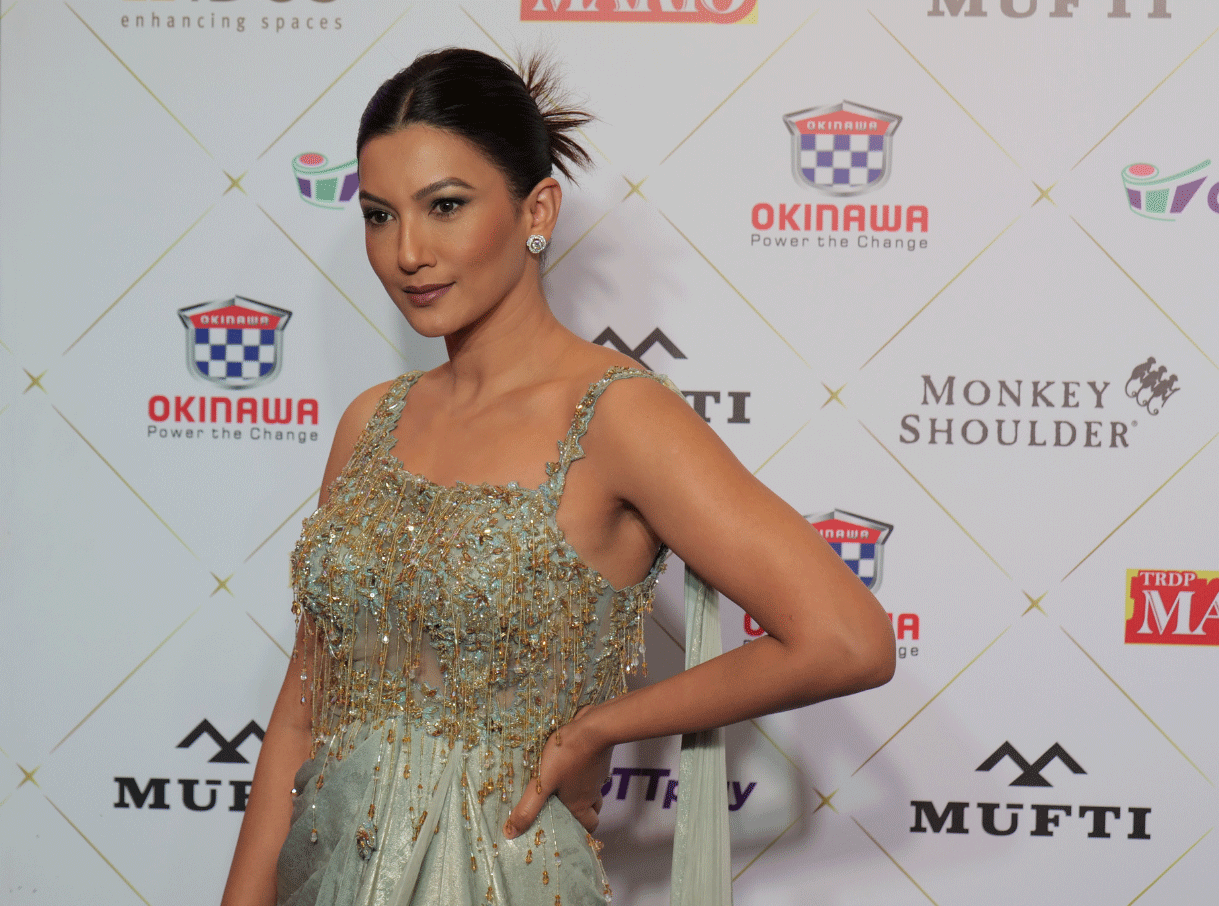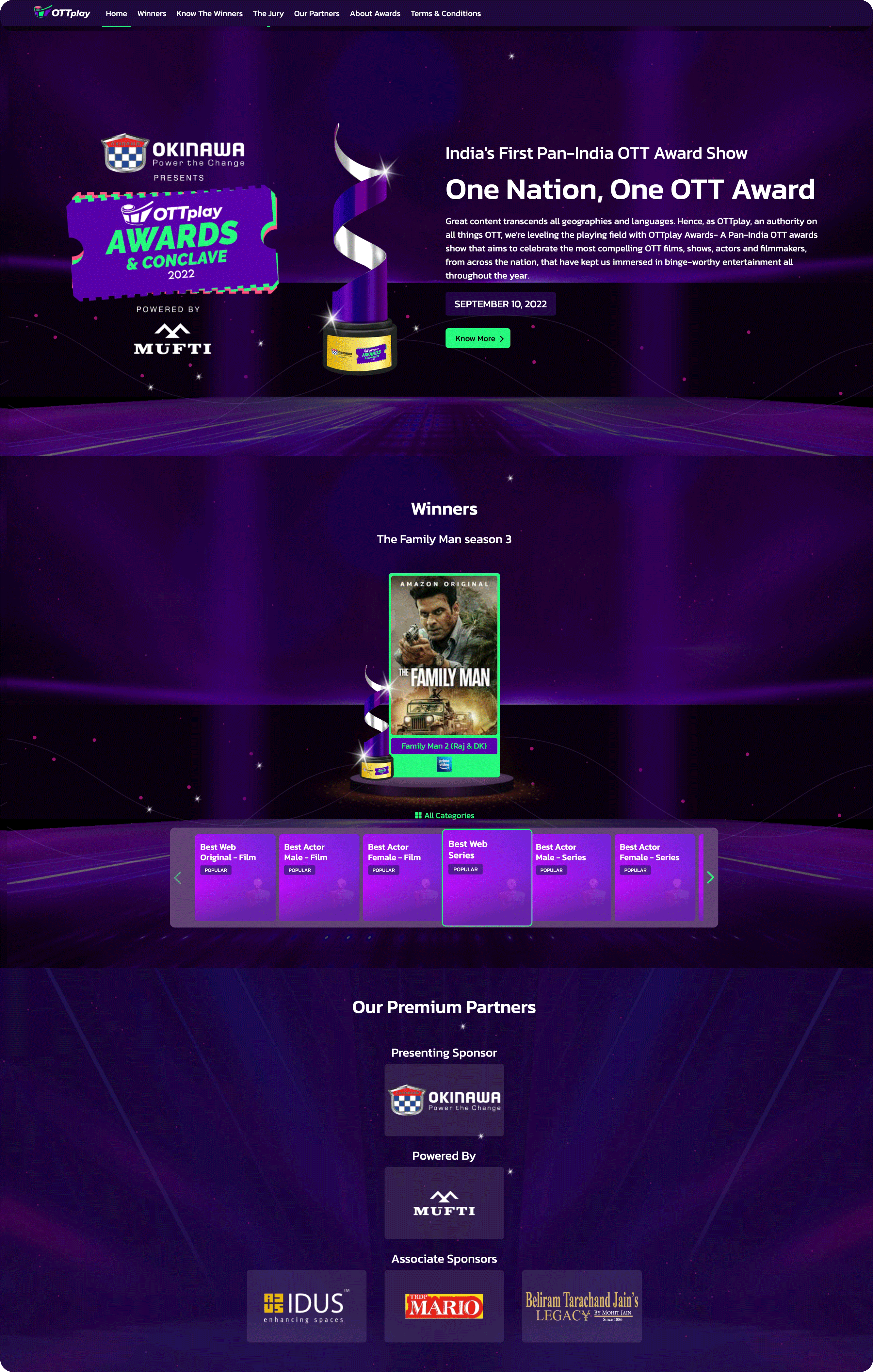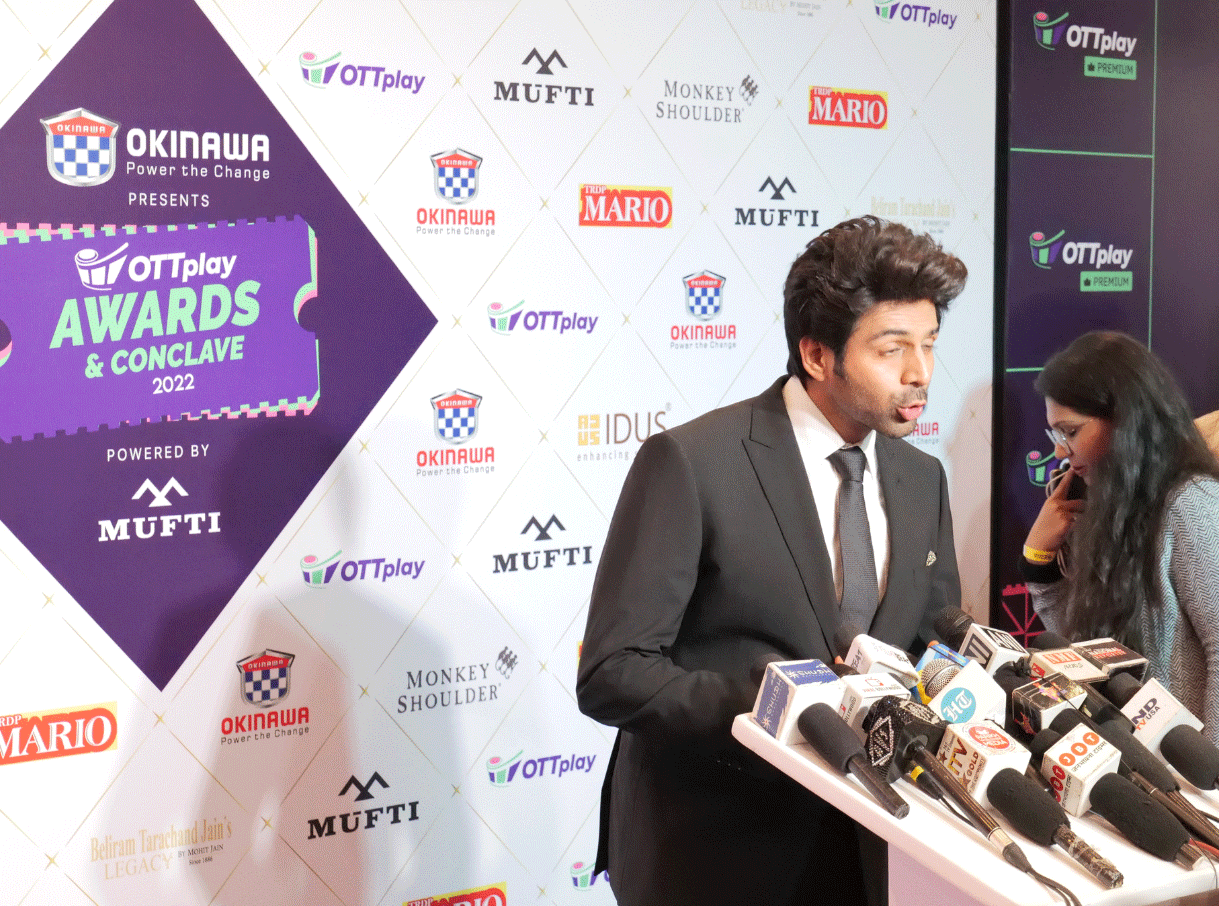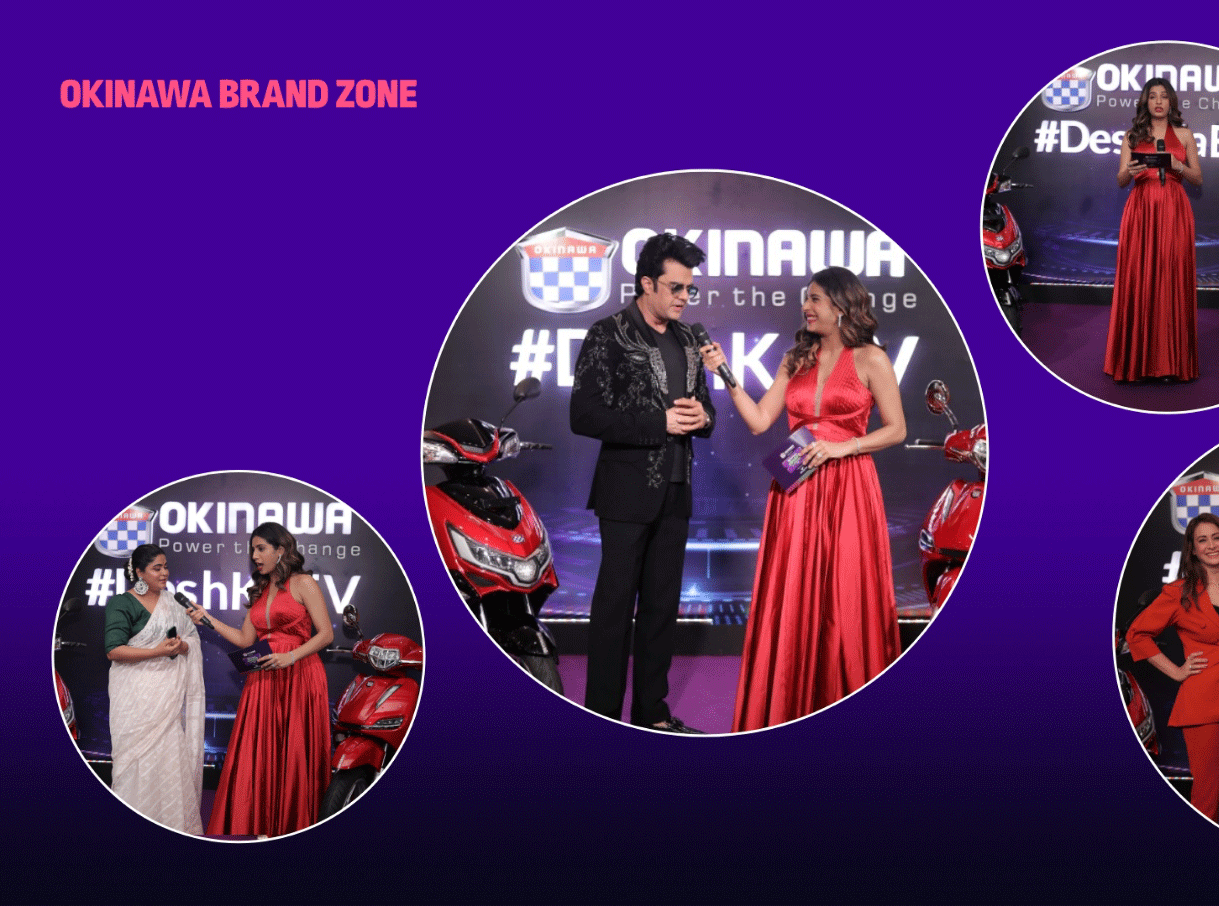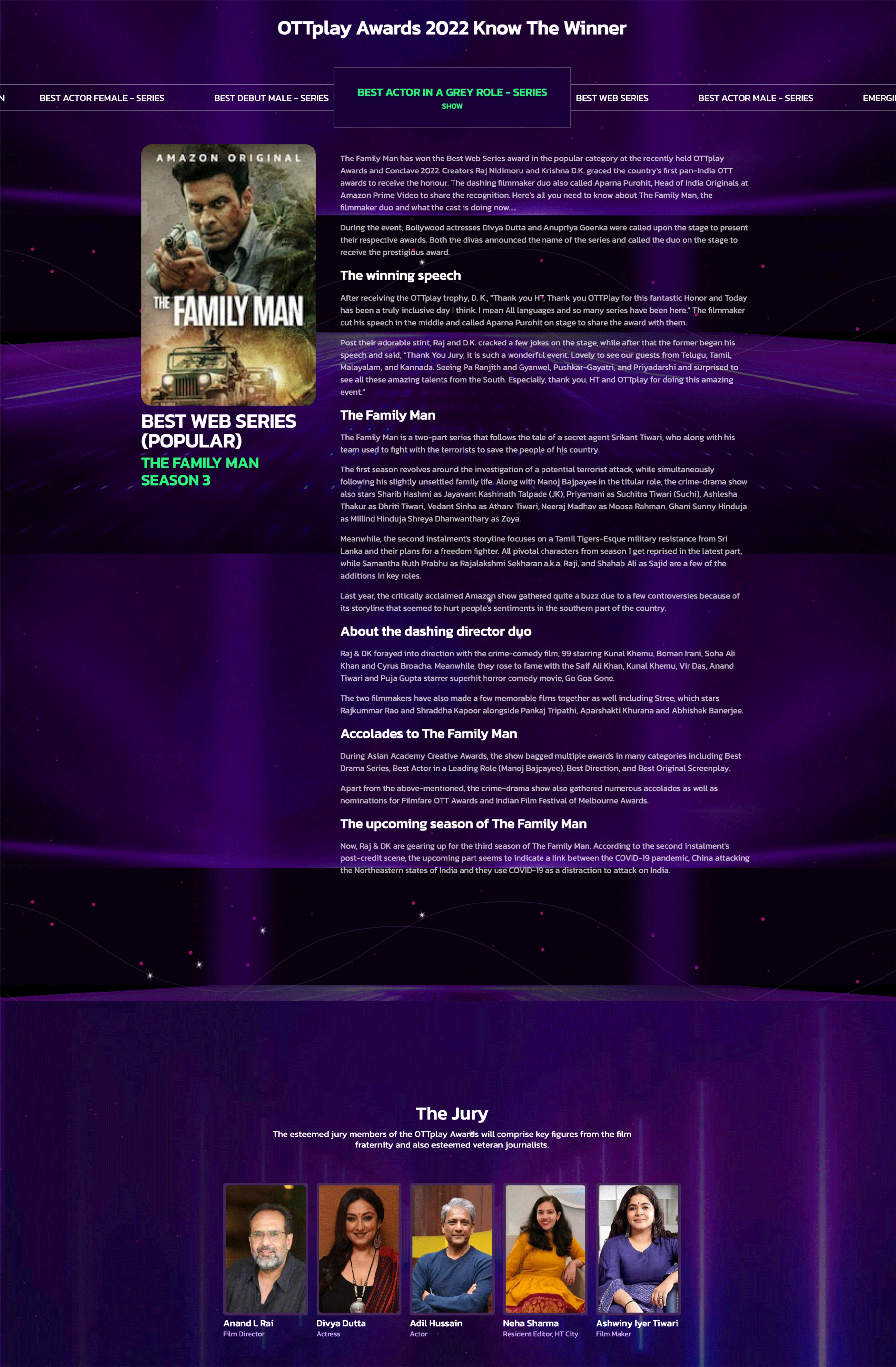 OTTplay Conclave got featured across global & local media​
OTTplay Awards & Conclave received hundreds of features across HT Media properties, alongside notable vernacular print, television & radio publications for its high entertainment value and the contemporary relevance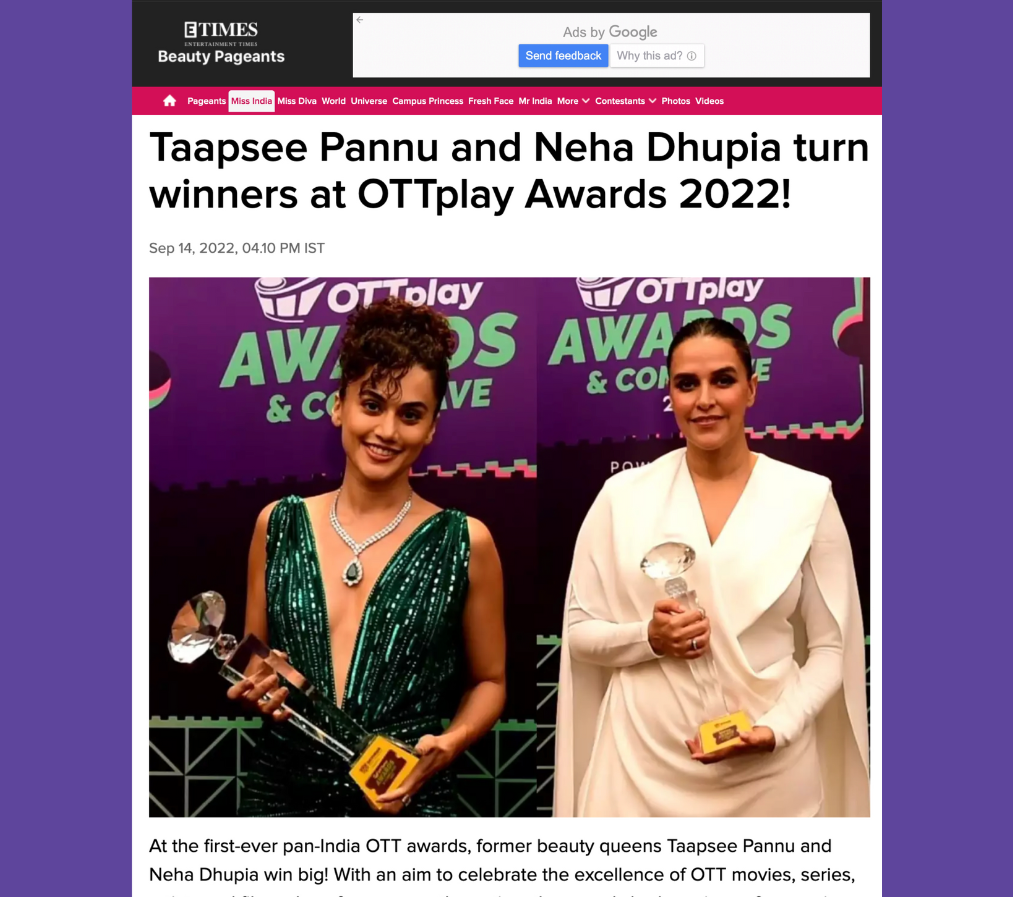 A special feature of the event in ETimes online.
A special mention of the event in Zee News online.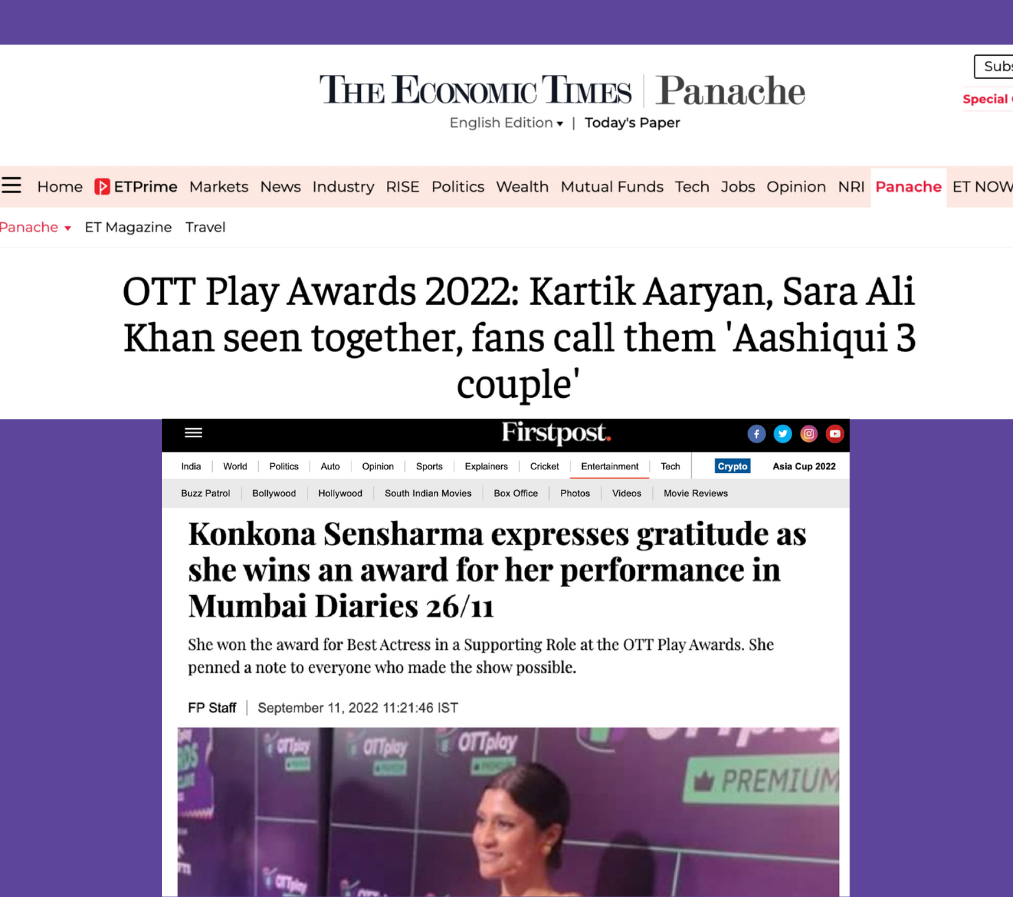 Notable mentions in ET | Panache & Firstpost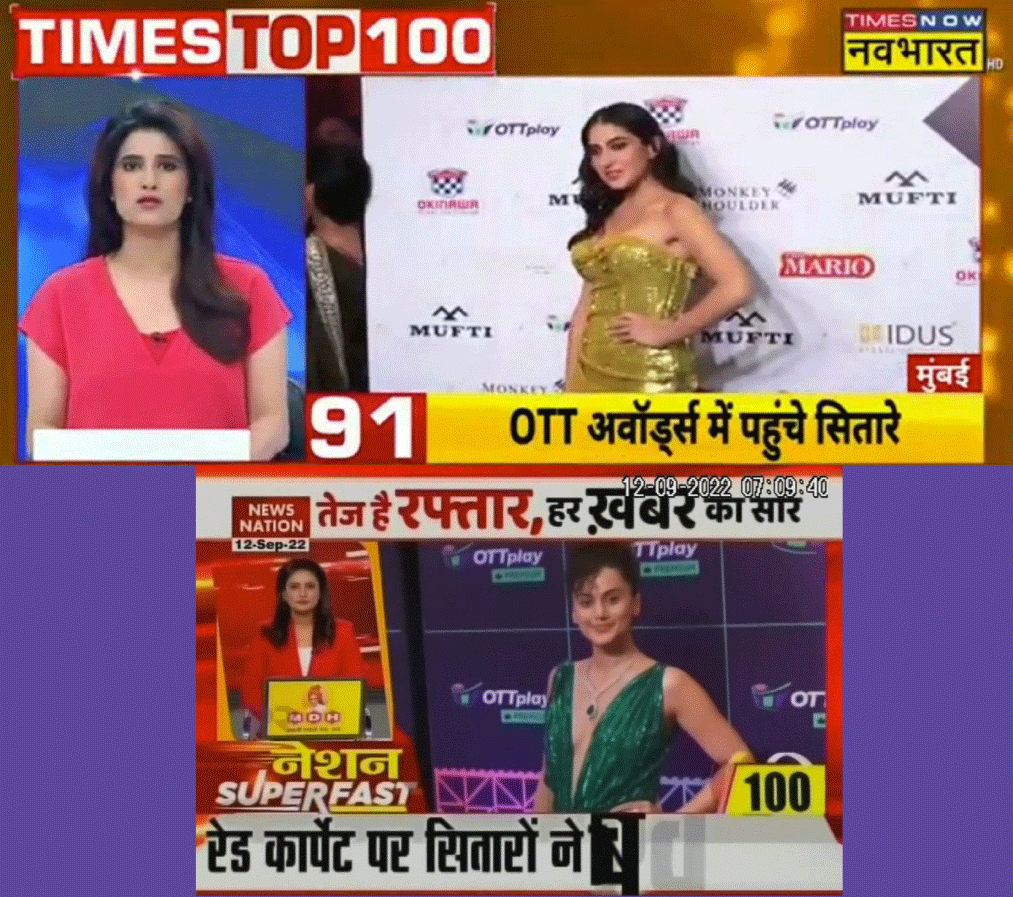 National television media coverage in Times Now, News Nation.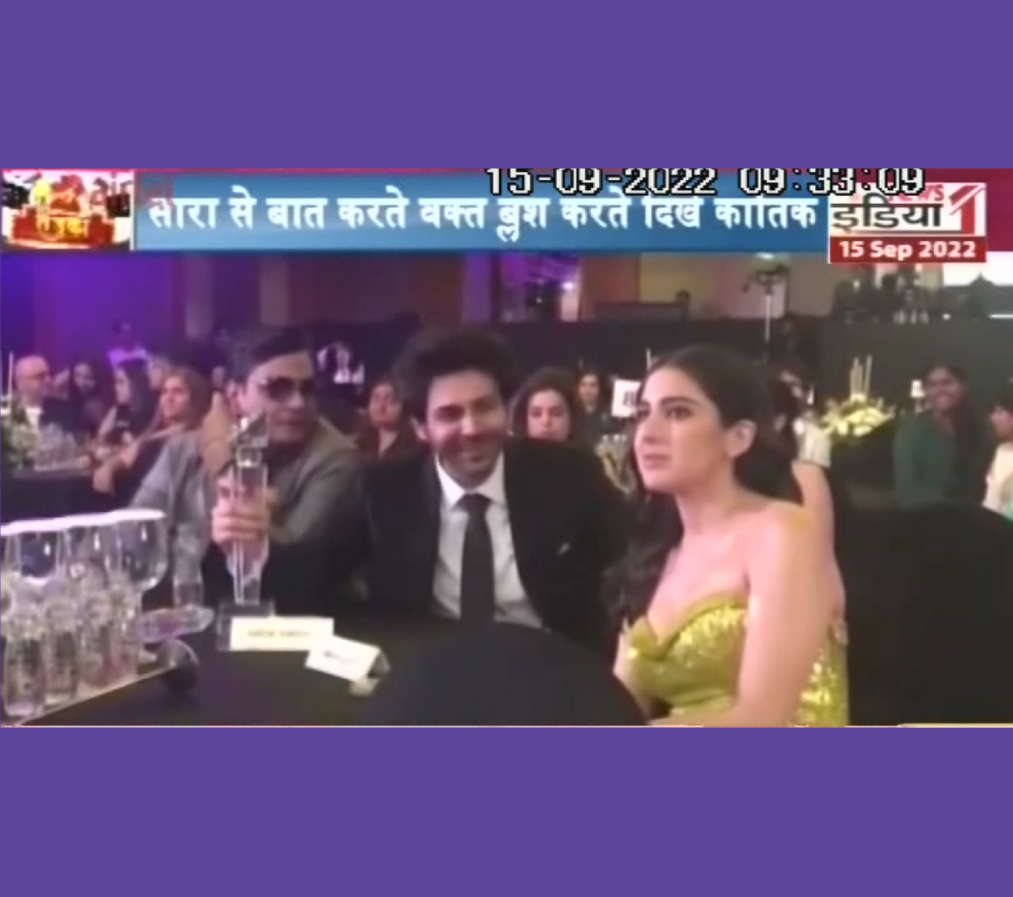 Mass television coverage in India News.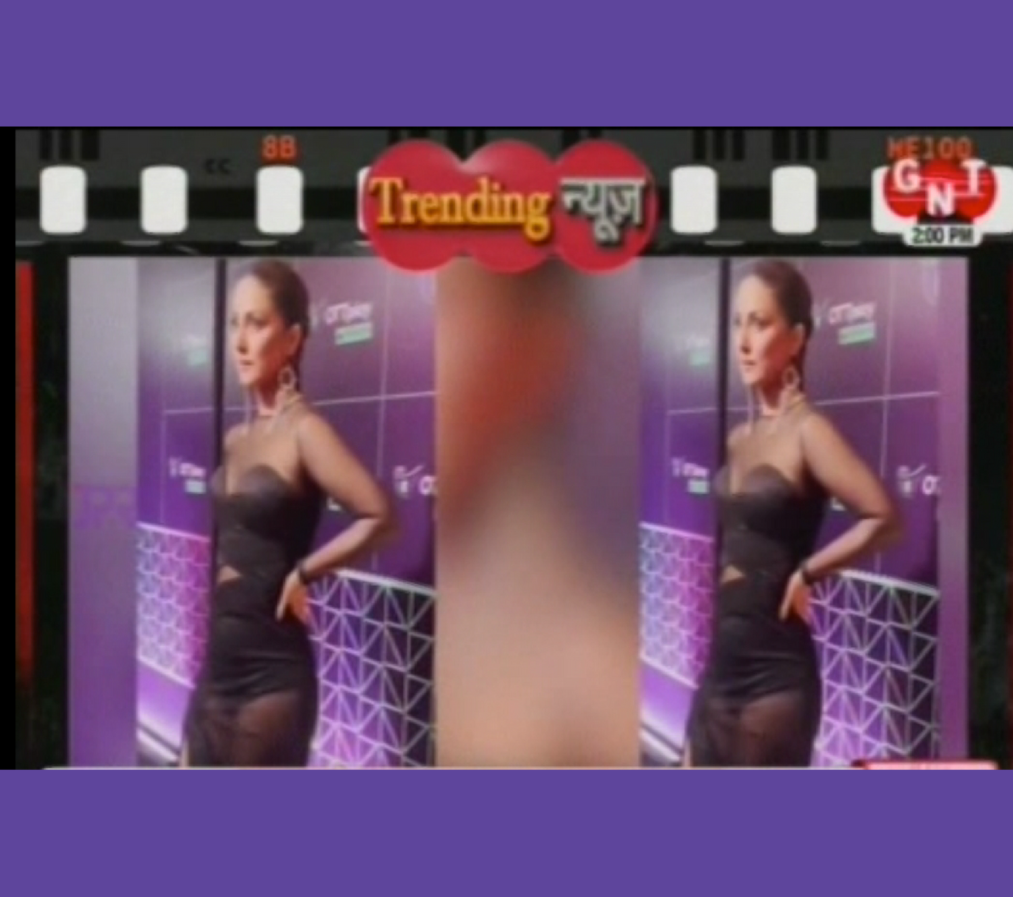 Notable television coverage in GNT News.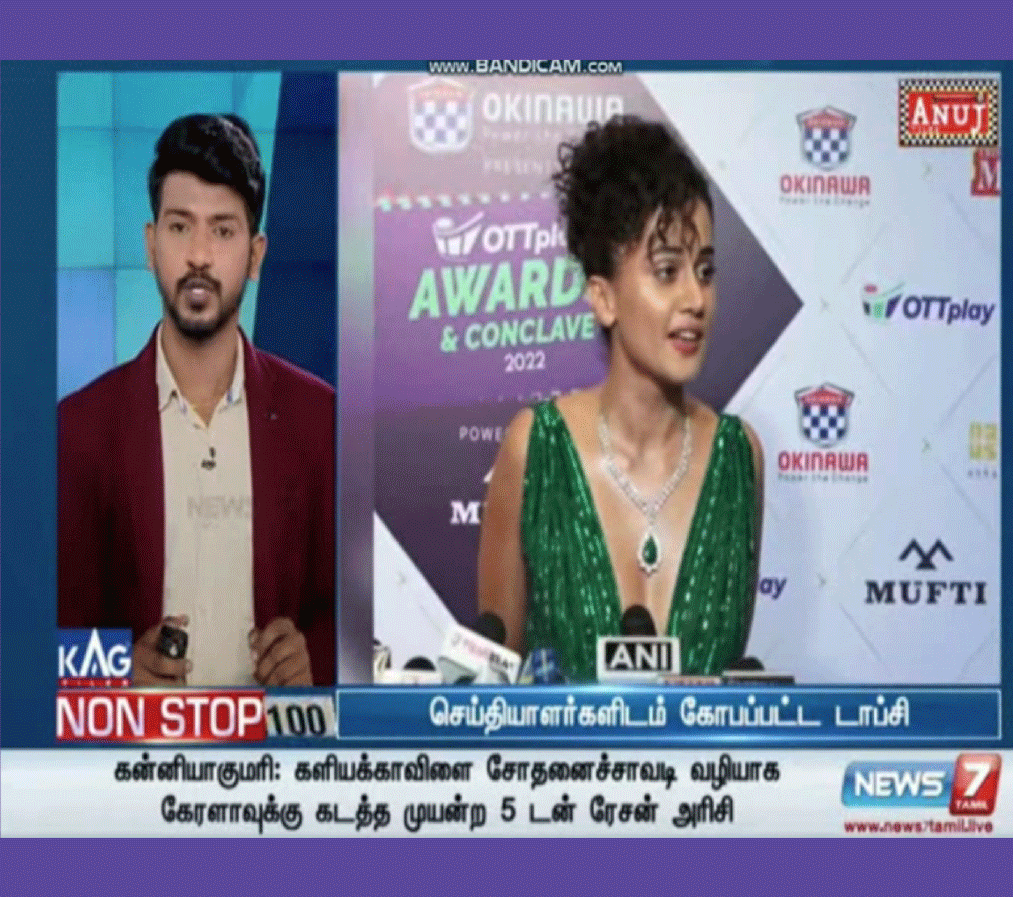 Special regional television coverage in News 7 (Tamil).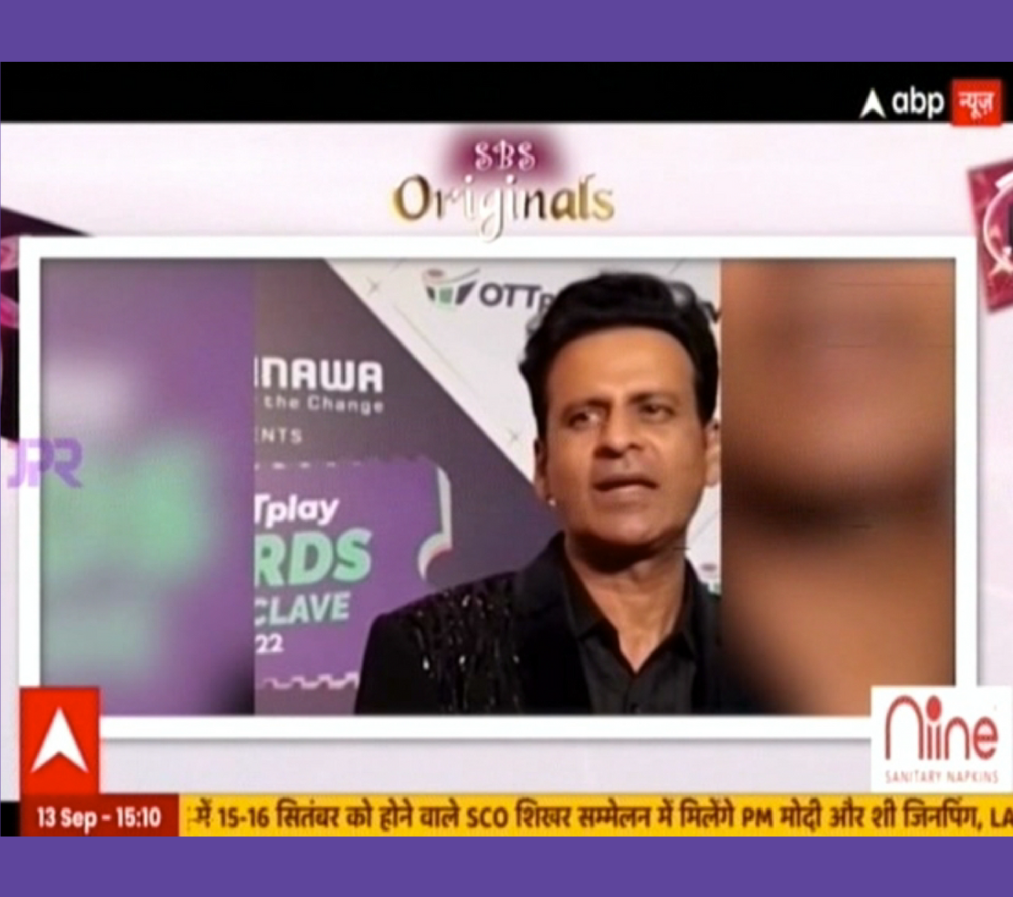 Significant television coverage in ABP News.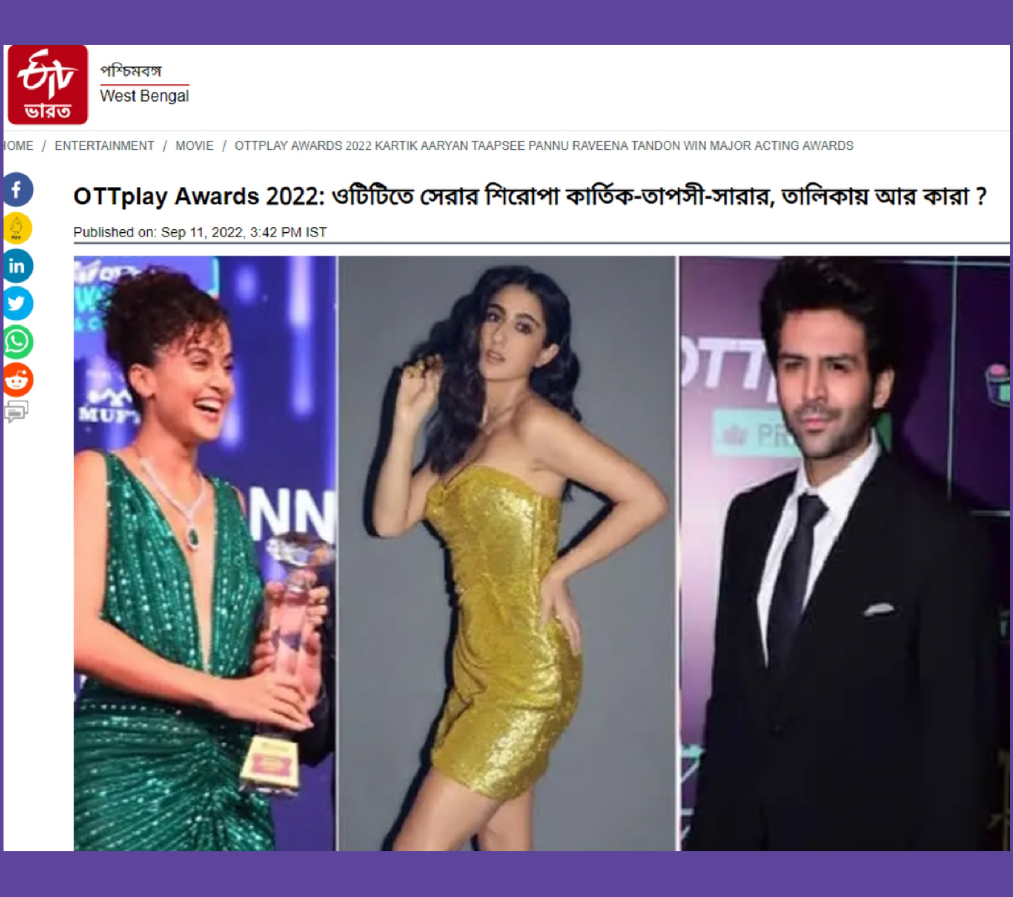 Regional print coverage in ETV Bangla.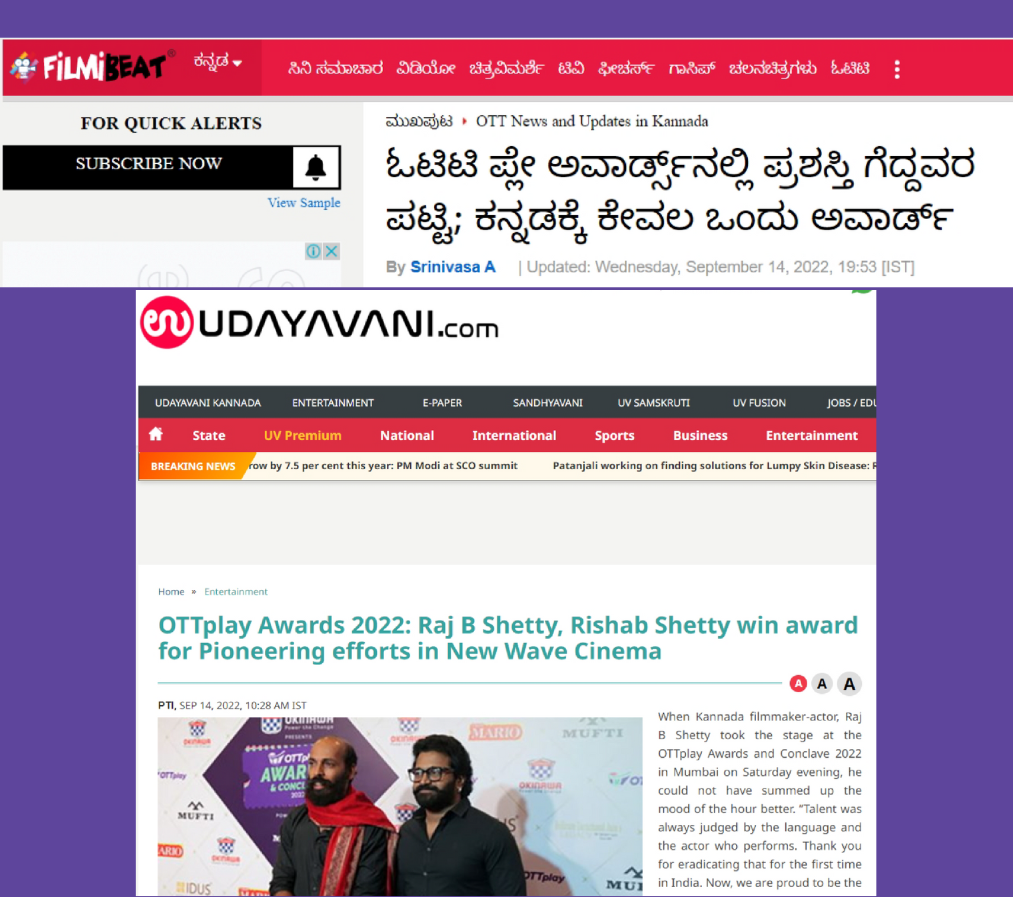 Regional print coverage in Udayavani & ETV Bangla.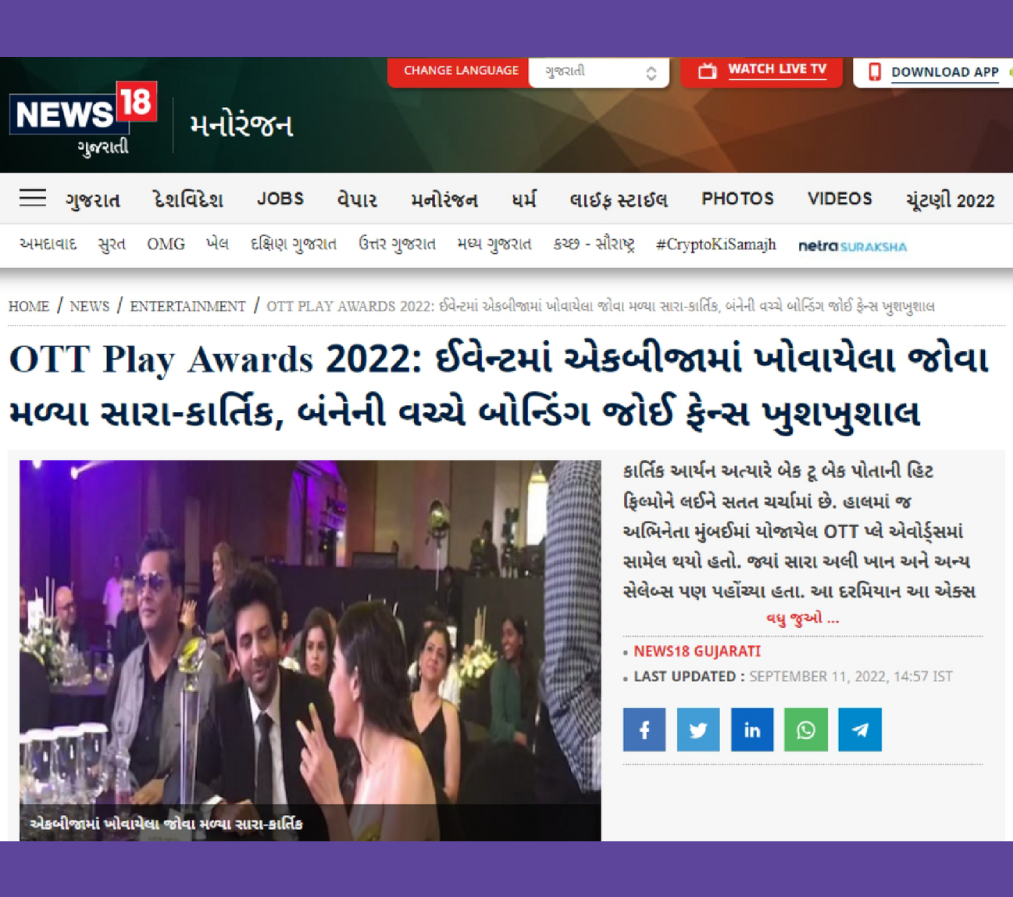 Regional print coverage in News18 Gujarati.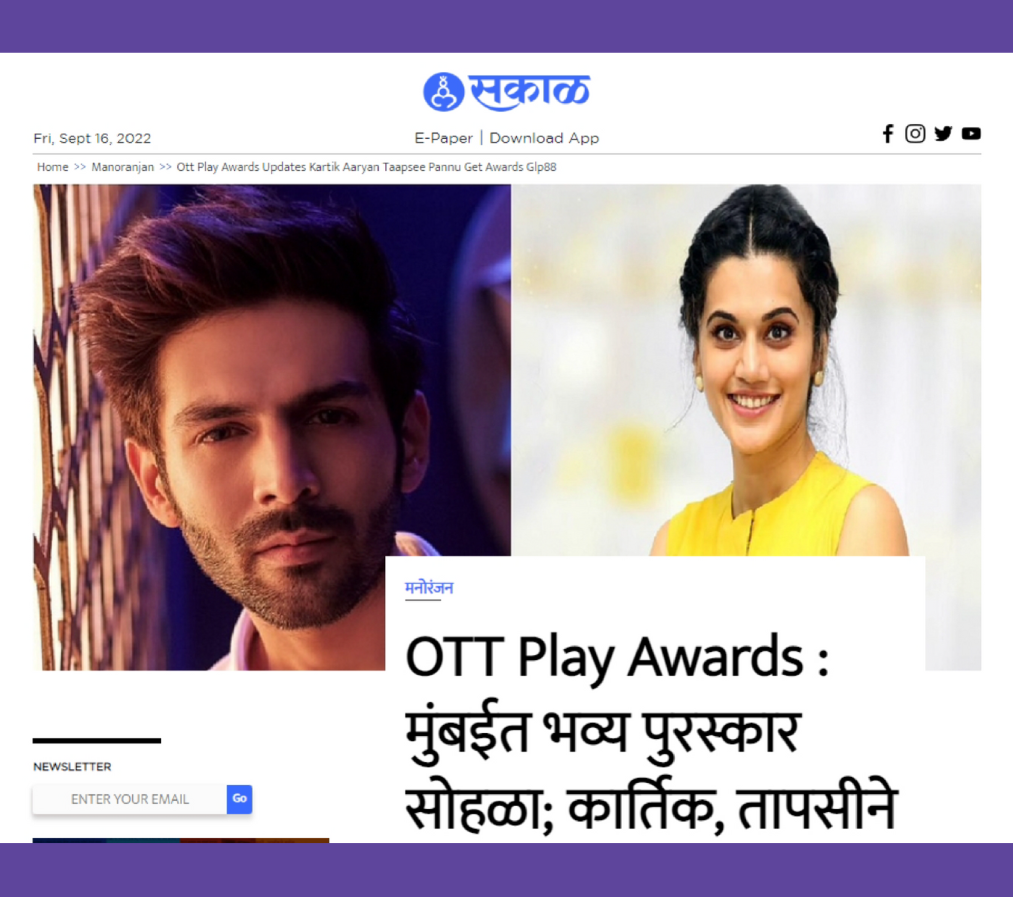 Regional print coverage in eSakaal.
Regional print coverage in Hindustan newspaper.
Our events garner unmatched pre and post-event promotions across various media​
OTTplay Awards & Conclave receive high visibility across Hindustan Times properties, such as HT Group newspapers, radio channels, emailers, run-on-site display banners, dedicated microsites, and social media amplification.
56Mn+

Editorial coverage in Hindustan Times, HT City, Hindustan, Mint newspapers.

6Mn

Reach through pre-event social media buzz posts, celeb shoutouts.

10Mn

Impressions on run-on site banners across HT group websites.

200+

Radio spots pan India on Fever FM & Punjabi Fever channels.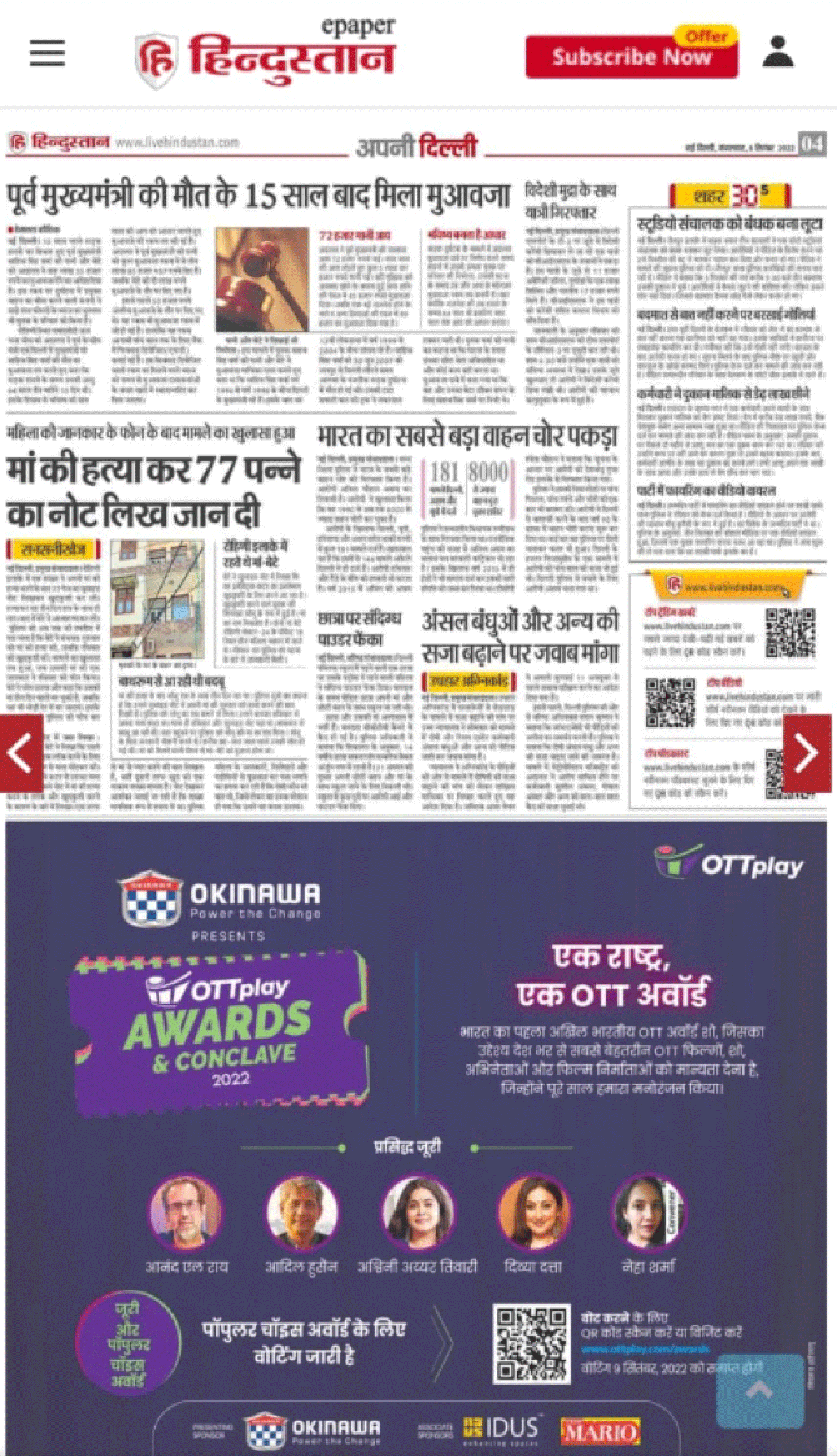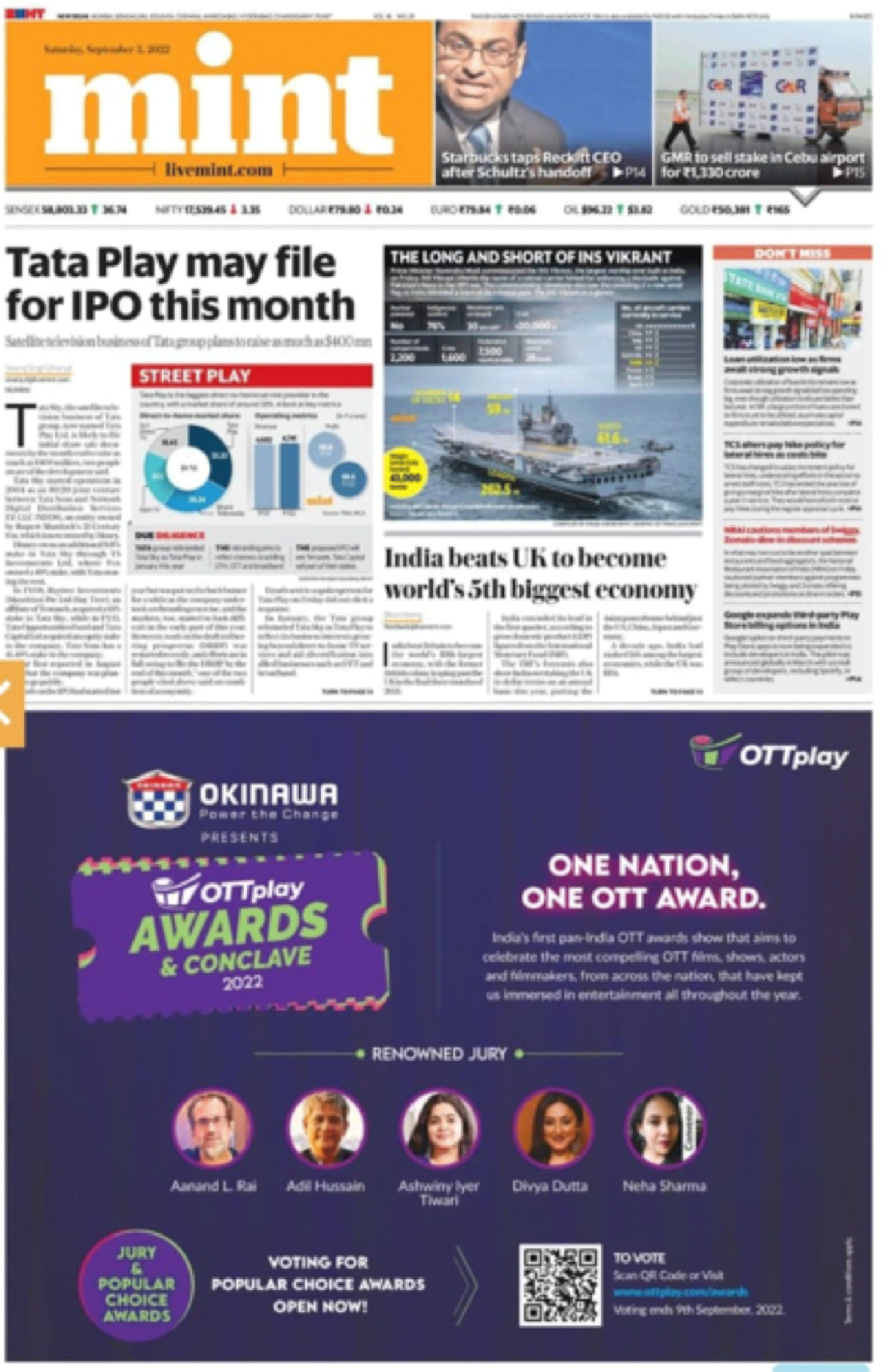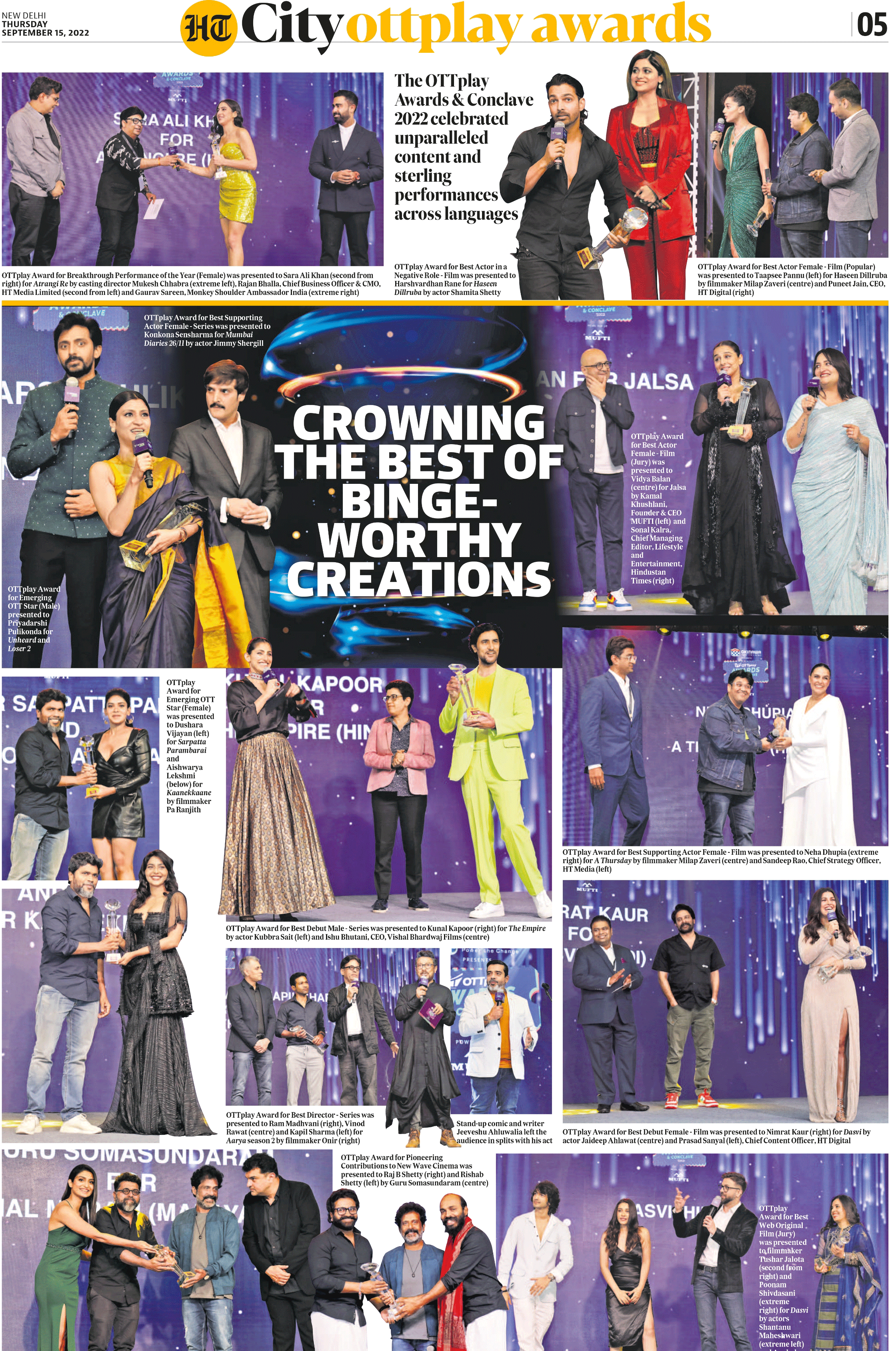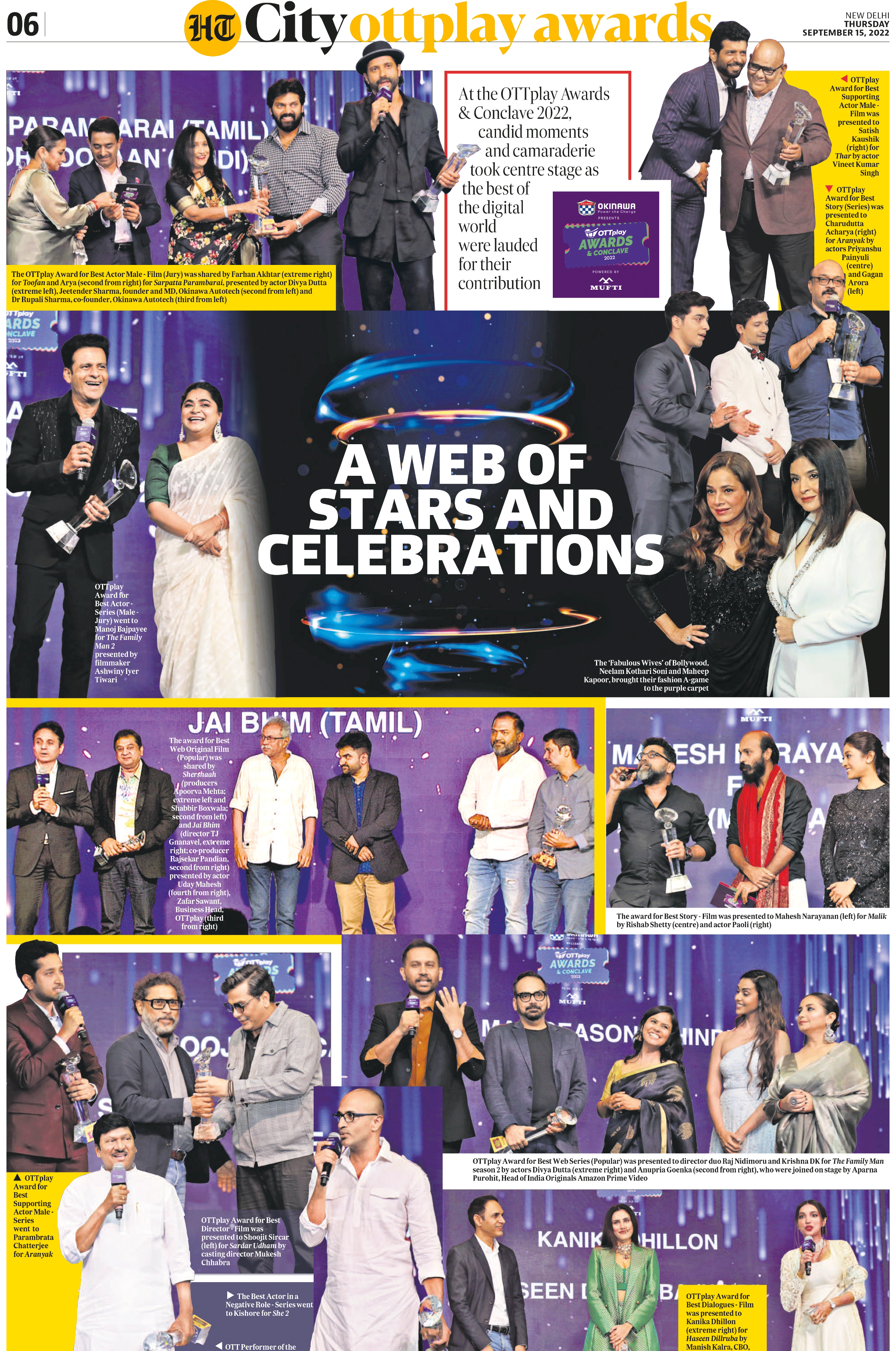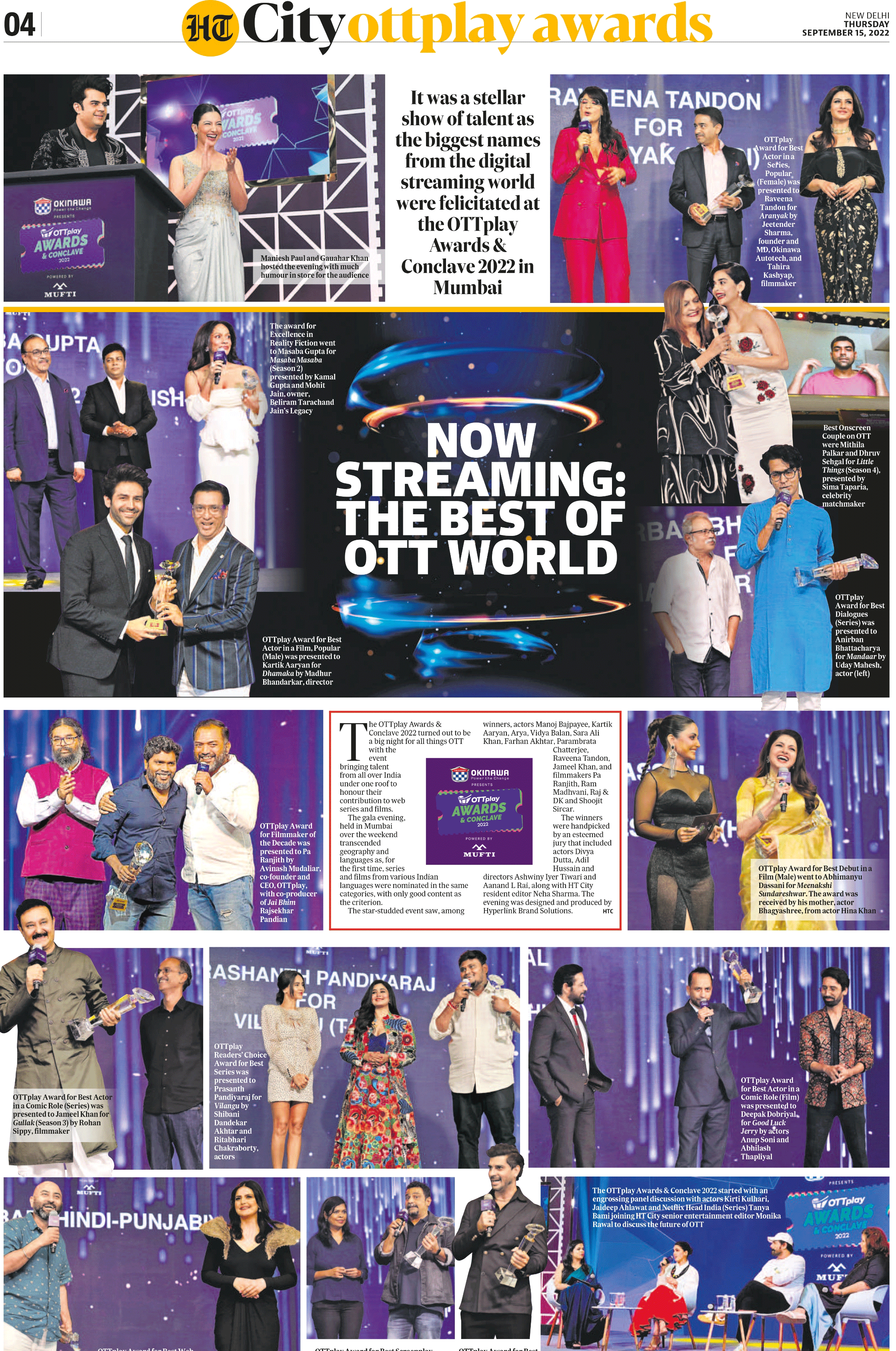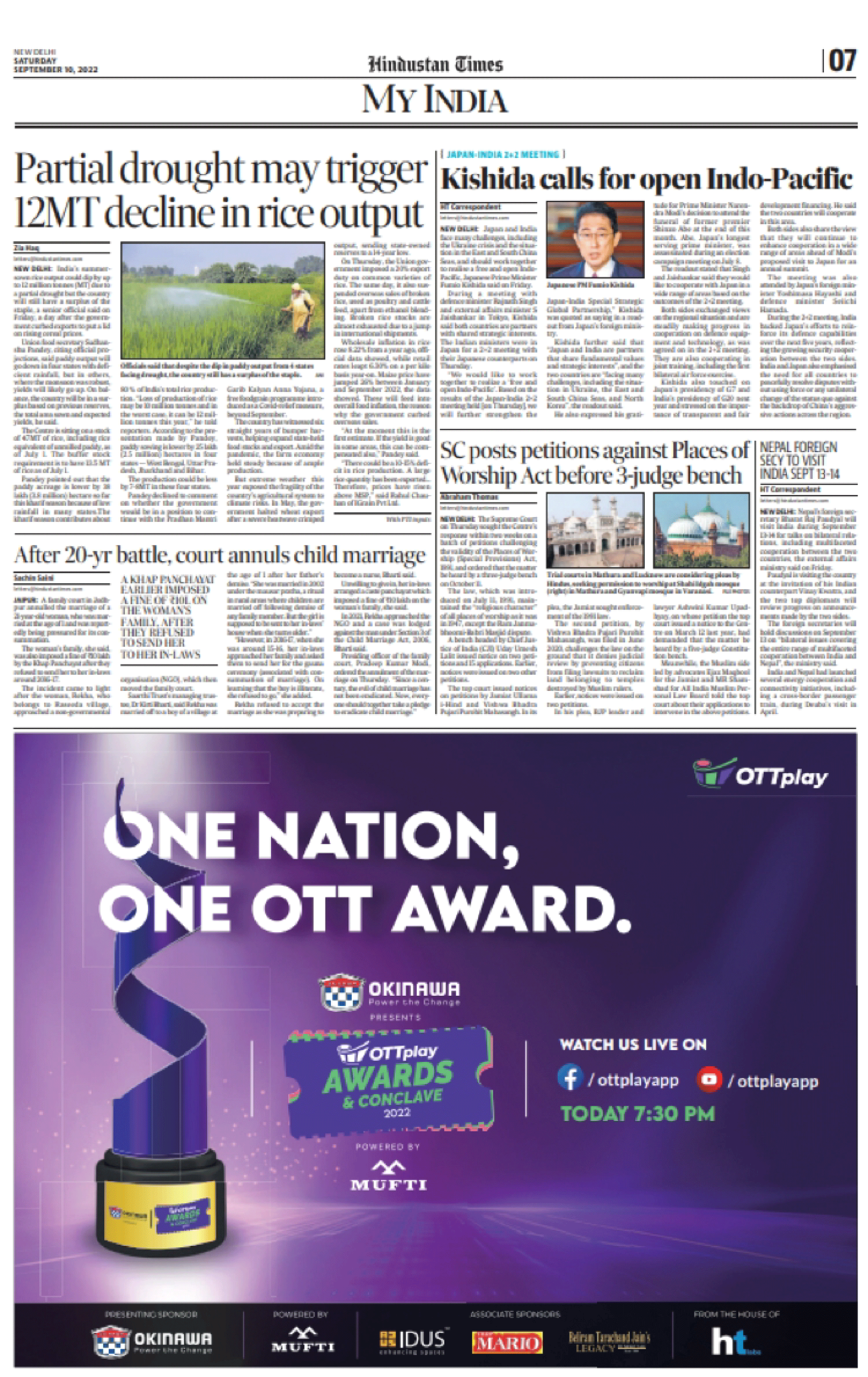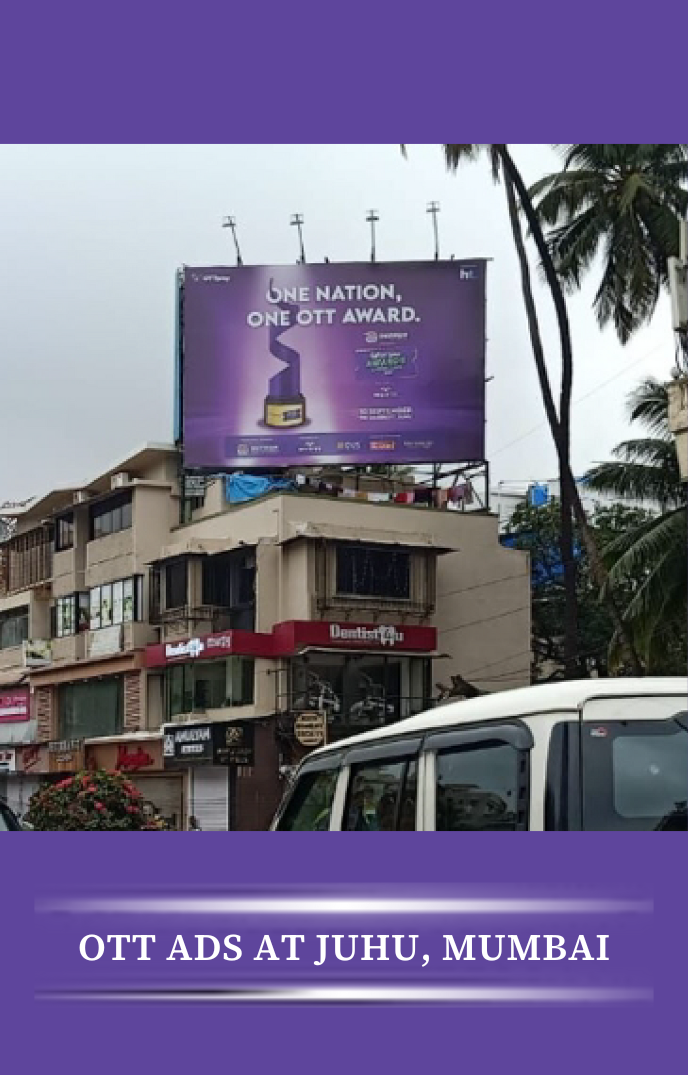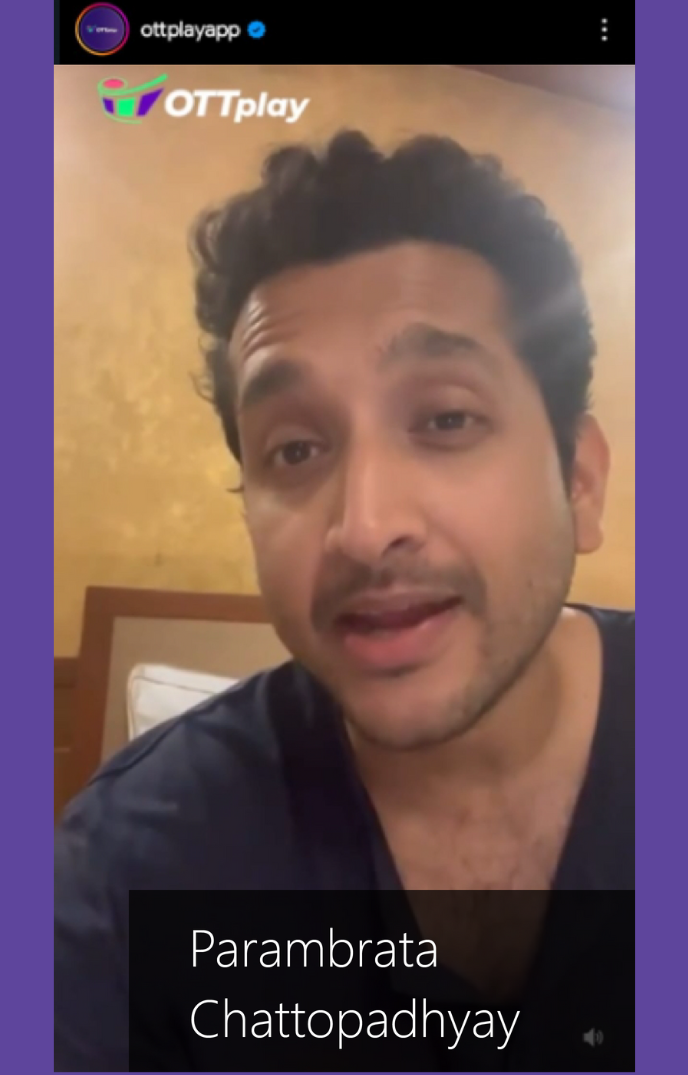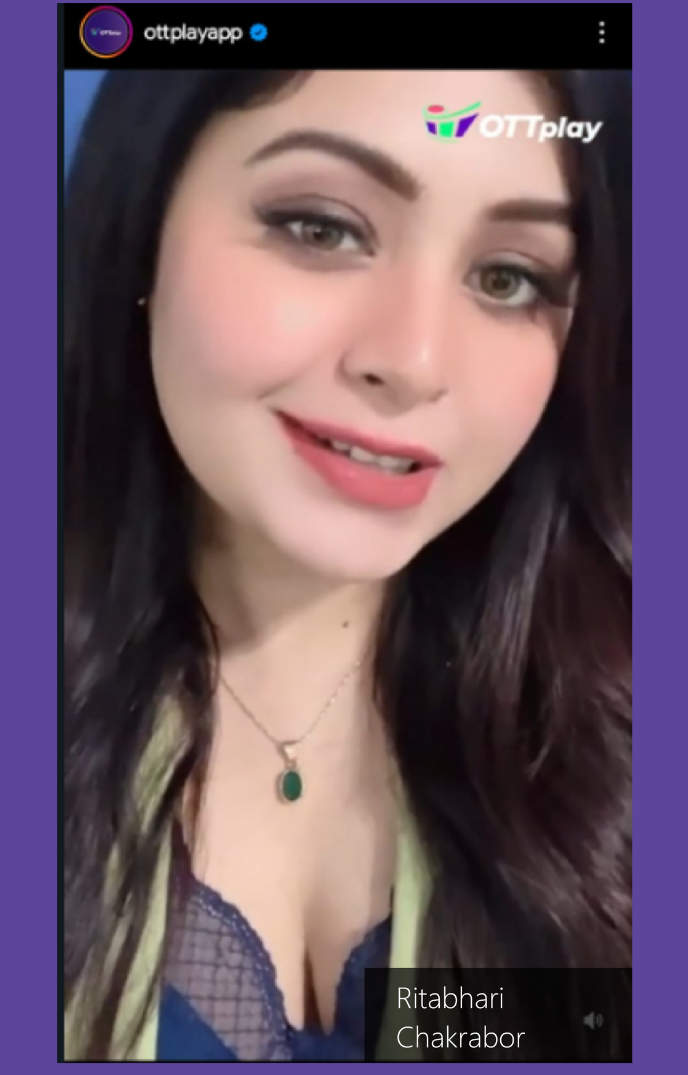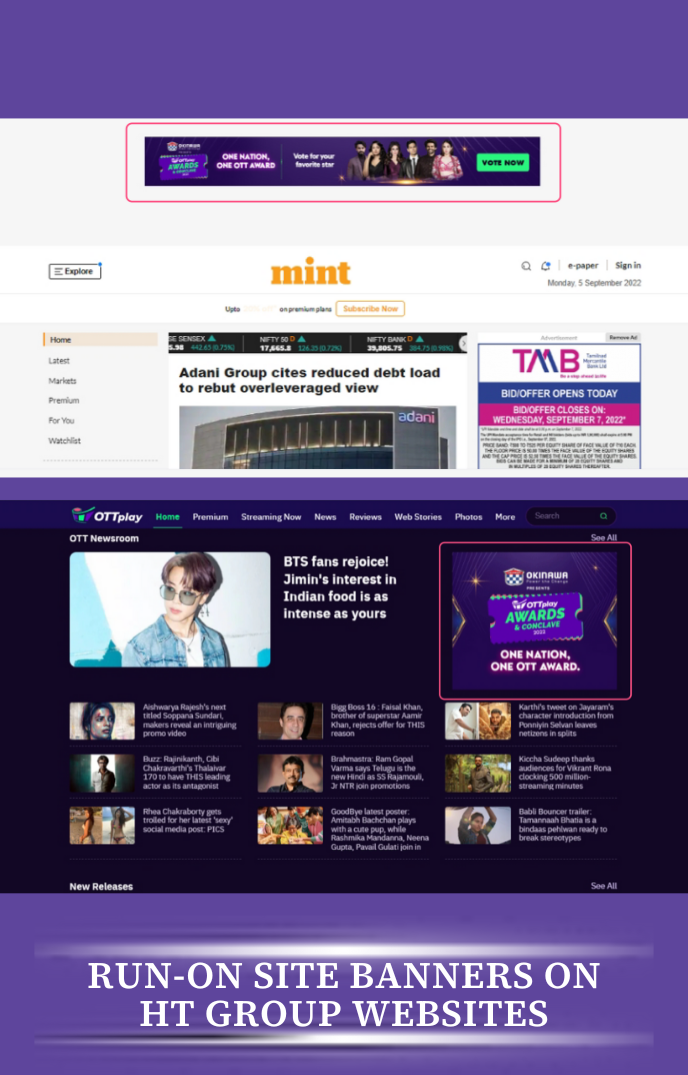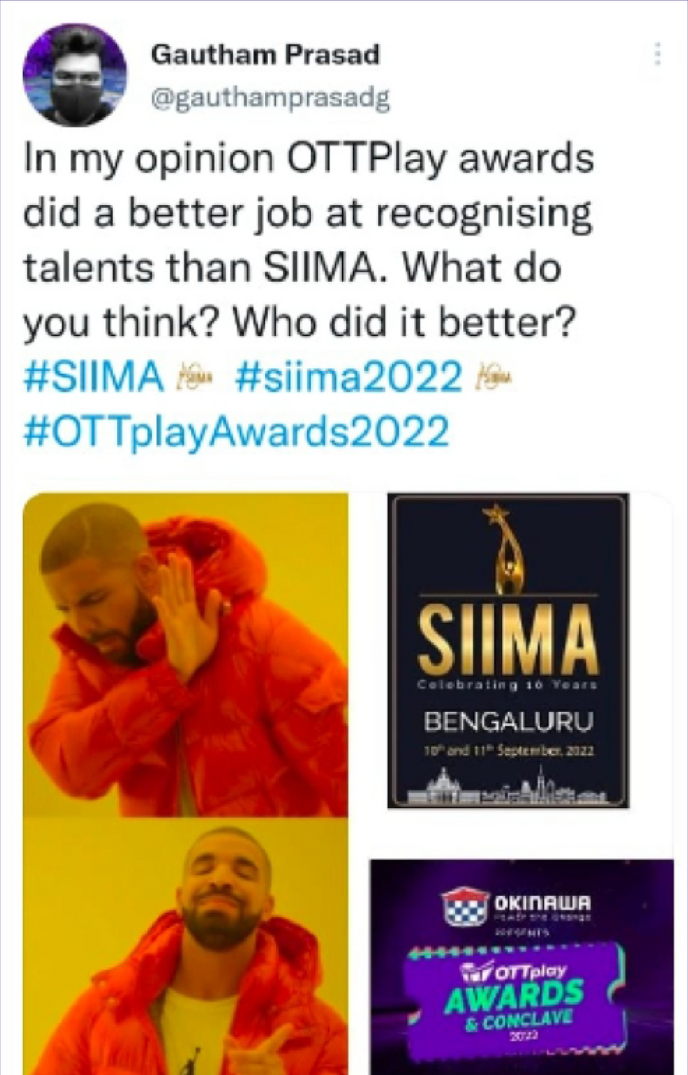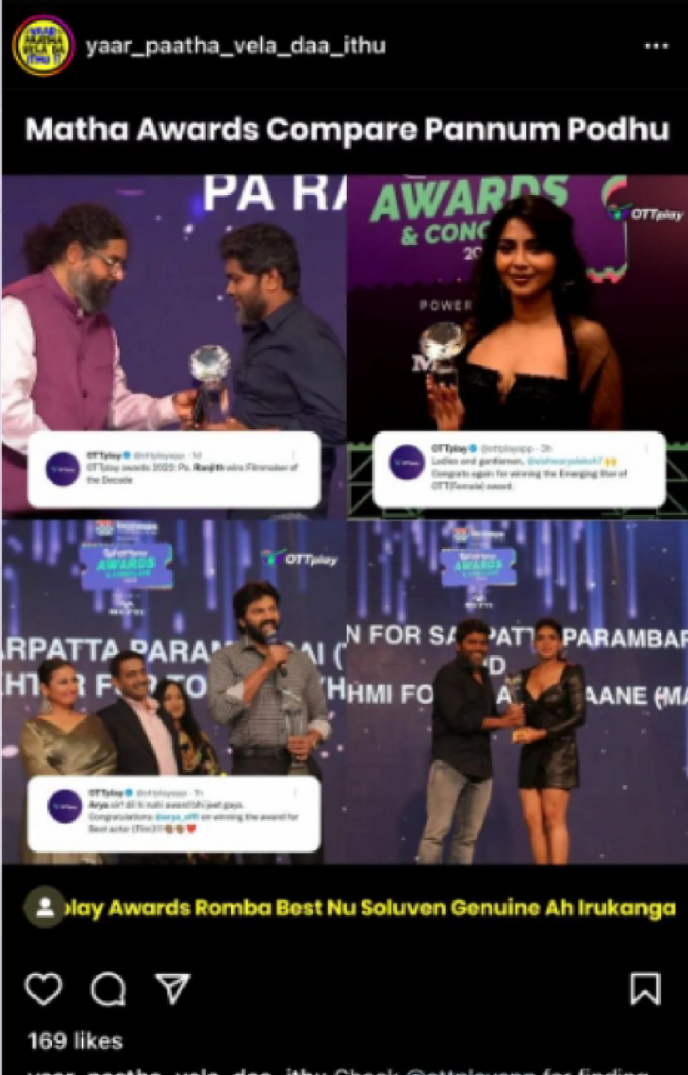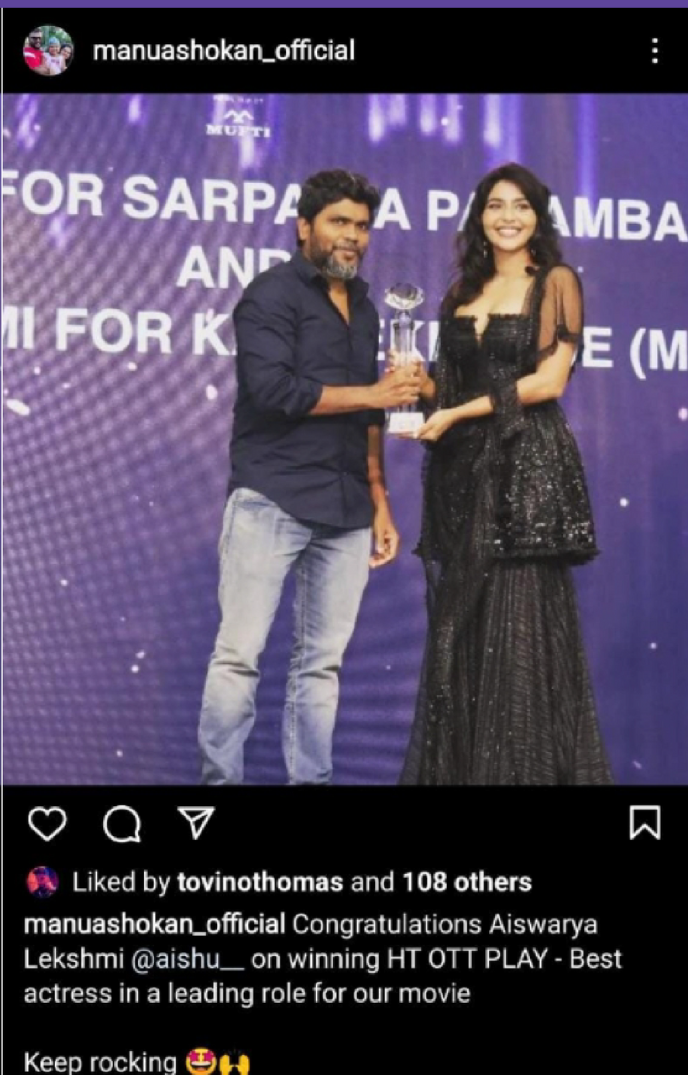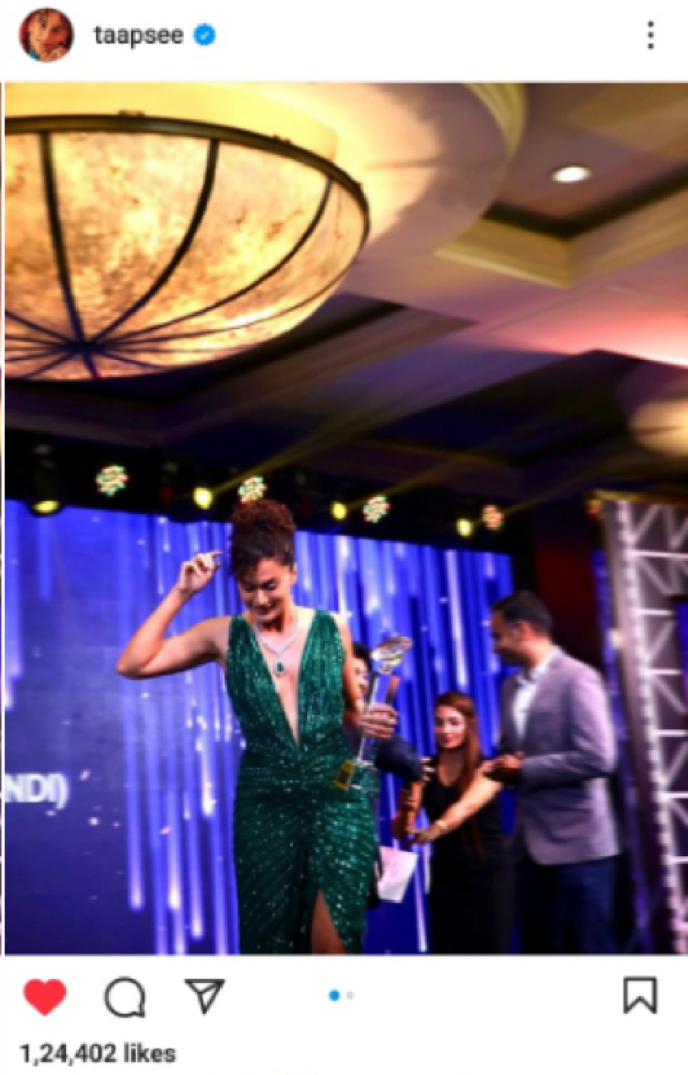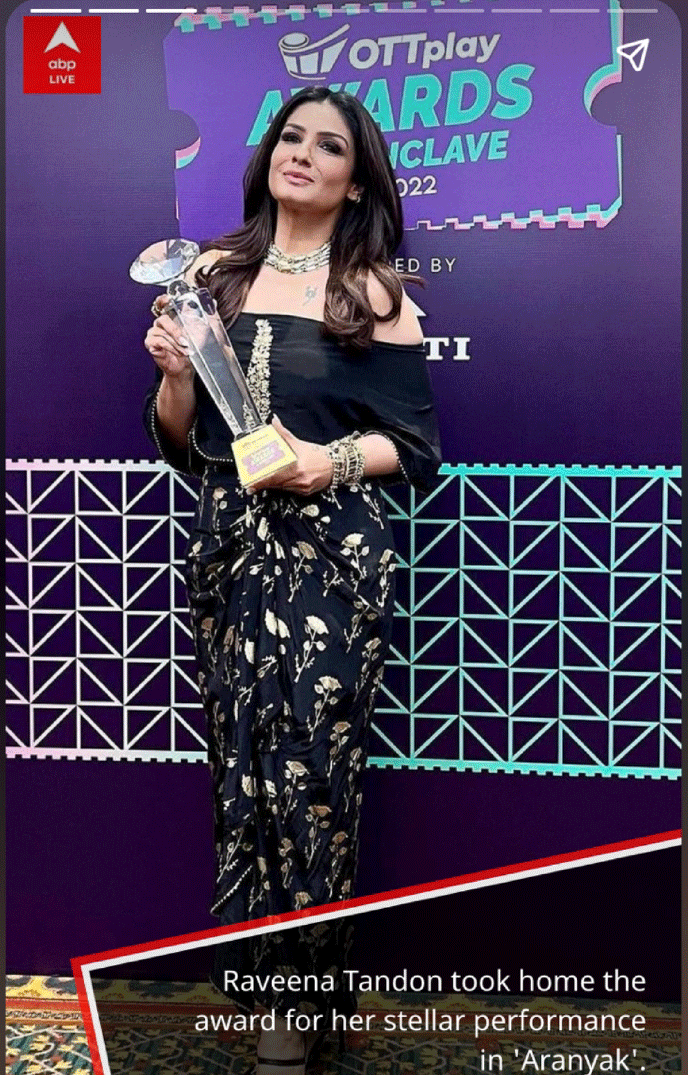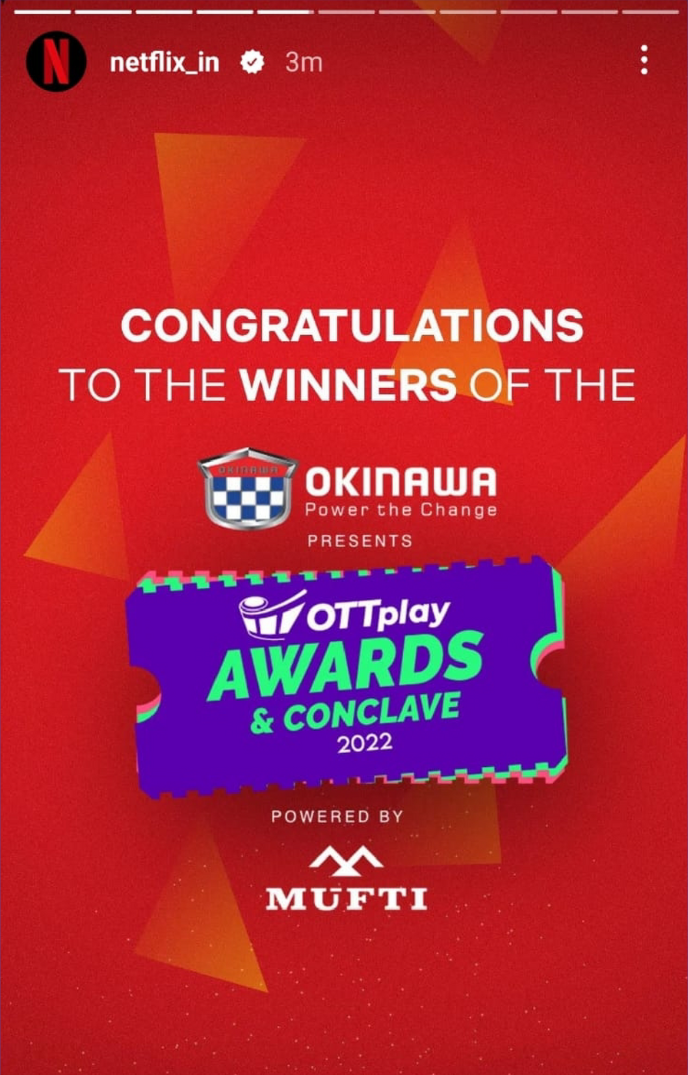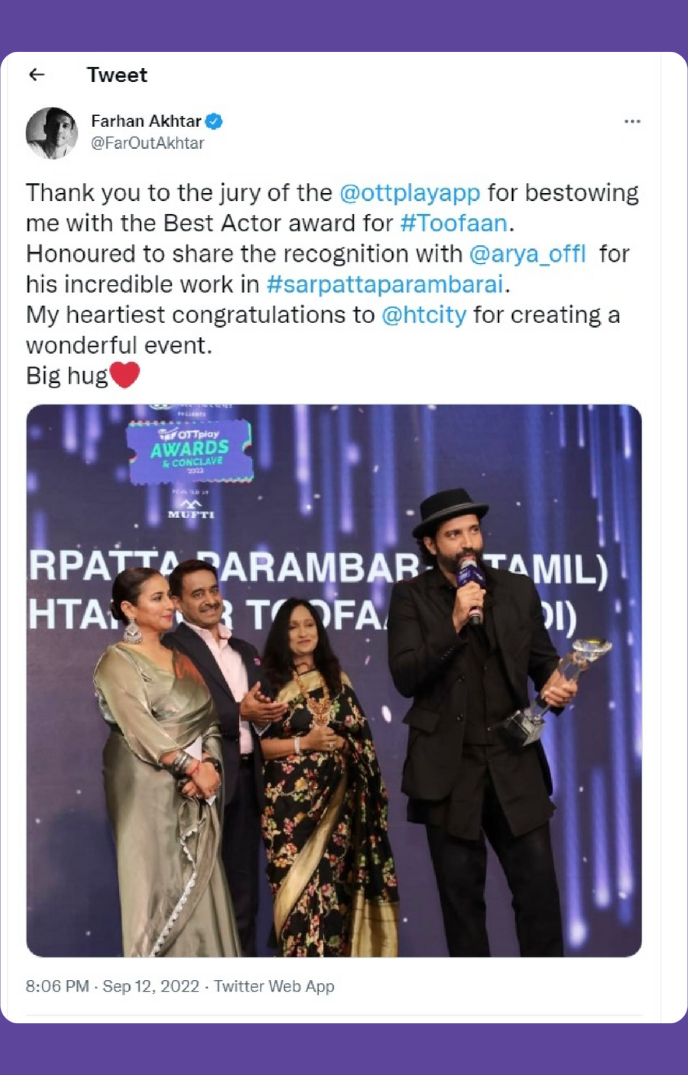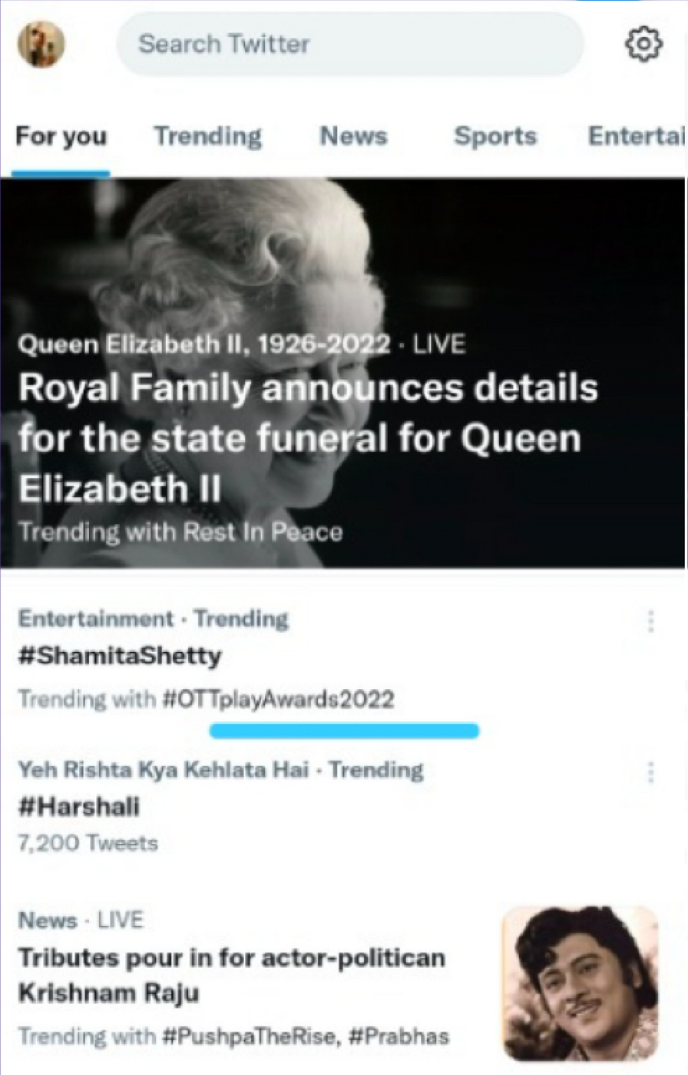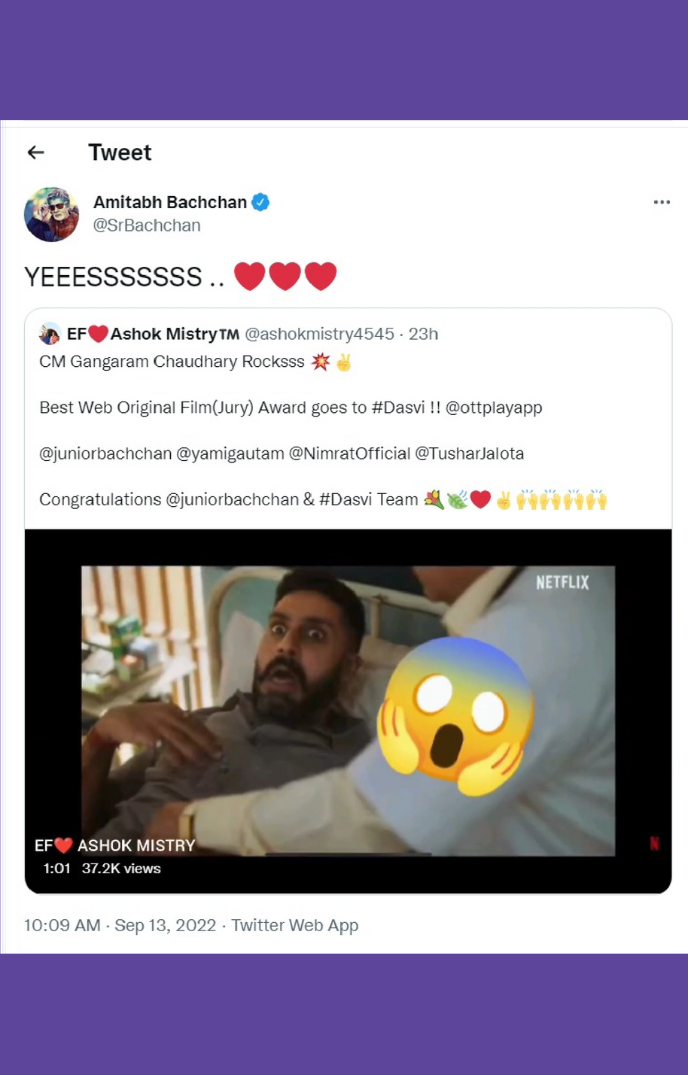 Watch the last edition of OTTplay Awards along with engrossing conversations around brand themes... ​​
The OTTplay Awards & Conclave is a celebration of stories, new-age content, style, acting and most importantly an attempt at defining how the world will consume content in the post pandemic era.​​
Watch Playlist
View All
Incredibly captured candid moments... ​​​