Mark your Calendars for the next edition of Mint EnergyScape
December 20, 2023
Delhi NCR
Days

Hours

Minutes

Seconds
What is Mint Energy Conclave?
Conceived and launched in 2010, the Mint Energy Conclave (EnergyScape) has become a must-visit event for energy sector policymakers and industry alike.

Over the years, the event has captured the journey of India's energy sector as it moved and transformed into one that is fit for the future, and with renewable energy at the heart of the transformation.

The transition to renewable energy is a complex and challenging process, but it is essential to combat climate change. Mint Energyscape 2023 will be a platform to discuss and debate the key challenges of renewable energy adoption and explore solutions to these challenges.
Highlights of the last edition of Mint EnergyScape
1

Enriching day of ​impactful conversations

15+

top industry leaders, policymakers, philanthropists, & energy experts on one platform​

120+

Select audience from across industries to network and talk business ​

3 MN+

Campaign reach through Mint Print & Digital platforms with various integrated solutions for your brand ​​
Speakers at Past Editions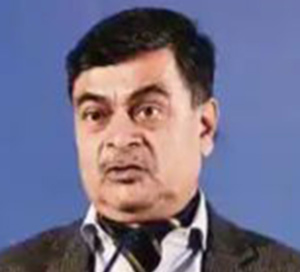 Mr. Raj Kumar Singh
Union Power, and New and Renewable Energy Minister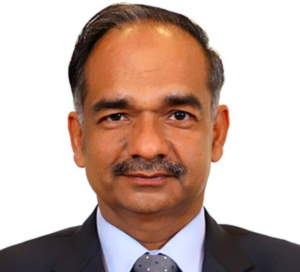 Alok Kumar
Union Power Secretary,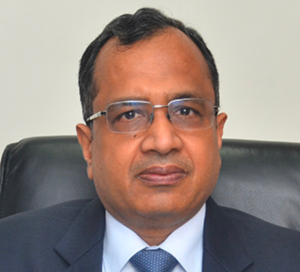 Pramod Agrawal
Chairman, Coal India Ltd. (CIL)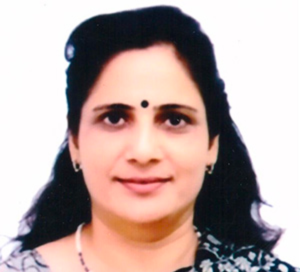 Suman Sharma
Managing Director, Solar Energy Corporation of India (SECI)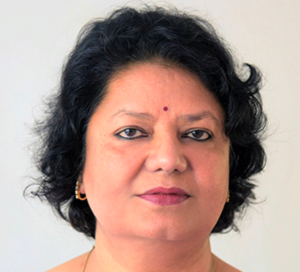 Gauri Singh
Deputy Director-General, International Renewable Energy Agency (IRENA)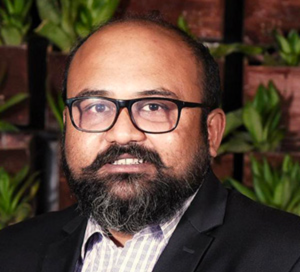 Sharad Pungalia
Managing Director and Chief Executive Officer, Amplus Solar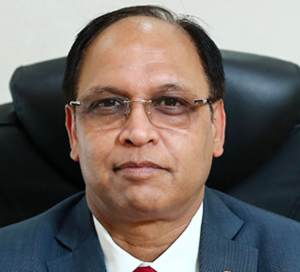 Rajesh Kumar Srivastava
Chairman & Managing Director, Oil and Natural Gas Corp. (ONGC)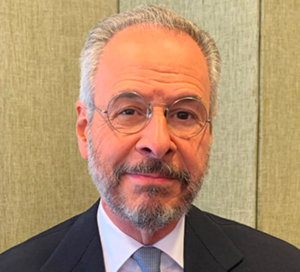 Andre Aranha de Lago
Ambassador of Brazil to India,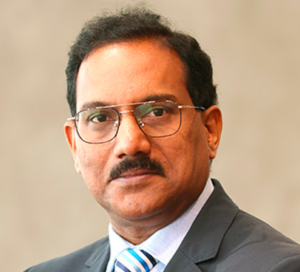 Vivek Kumar Dewangan
Chairman and Managing Director, REC Limited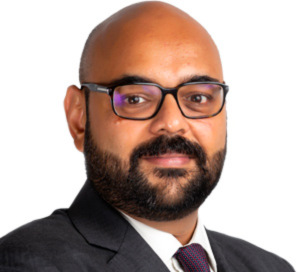 Neeraj Menon
Partner, Trilegal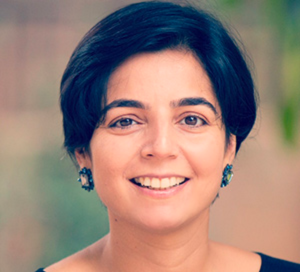 Mahua Acharya
Managing Director and Chief Executive Officer, Convergence Energy Services Ltd.
Who comprises this very select gathering of 120+ exclusive guest list?
Policy Makers
Policy Makers & Regulatory Agencies
Energy Sector Professionals
Oil & Gas, Wind, Hydrogen, Coal, Environment etc.
End-Users
from the Government, Industrial & Commercial Sectors
Engineering & EPC Consultants
Service Providers & Project Developers
Tech Companies
Serving the Energy Sector
Innovators
Start-ups and Innovators
Original Equipment Manufacturers
Factory Owners
Multilateral Institutions
Investors & Financiers
Energy Consultancies
Consultants & Organizations
R&D Institutions
Academicians & Think Tanks
Varied Sectors
Energy & Allied Sectors
Our Partners Over the Years
Make the best use of Mint's unmatched influence in both print and social media​
When our partners align with a Mint event, they can tap into unparalleled exposure and impact among their desired demographics. They will witness a substantial increase in their visibility, thanks to the anticipation and discussions before and after the event, driven by emailers, advertorials in Mint newspapers, Mint's social media platforms, and numerous other promotional avenues.
650 K

Reach through print news

4 Mn

Social Media Reach

51%

From NCCS A1 Premium Readership Profile

72%

Exclusive readers for Mint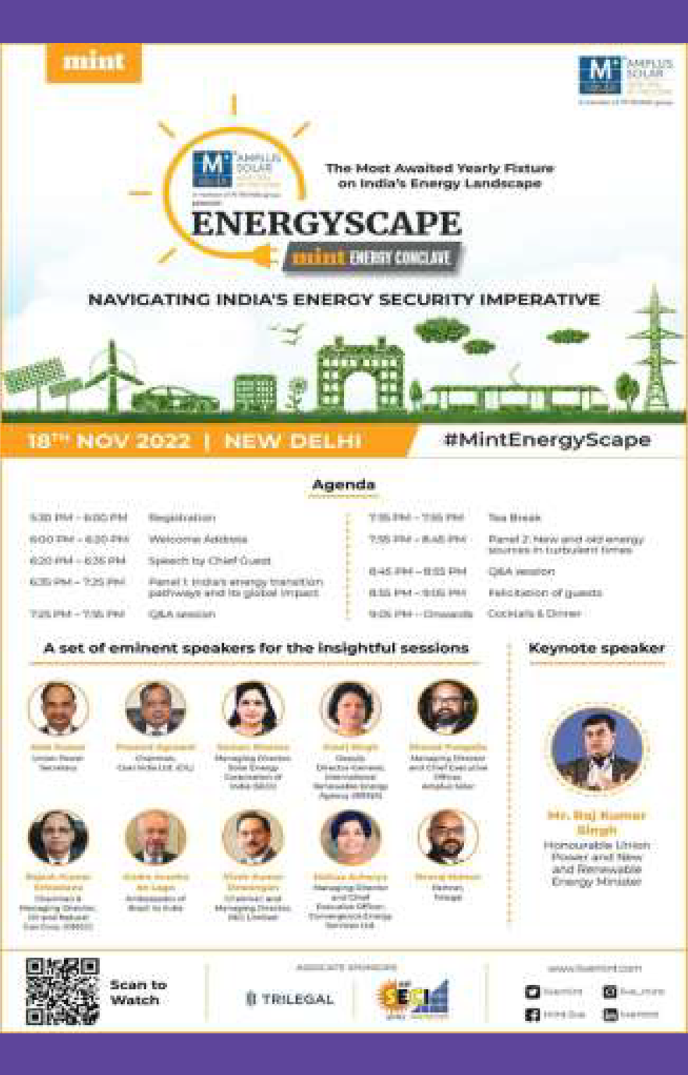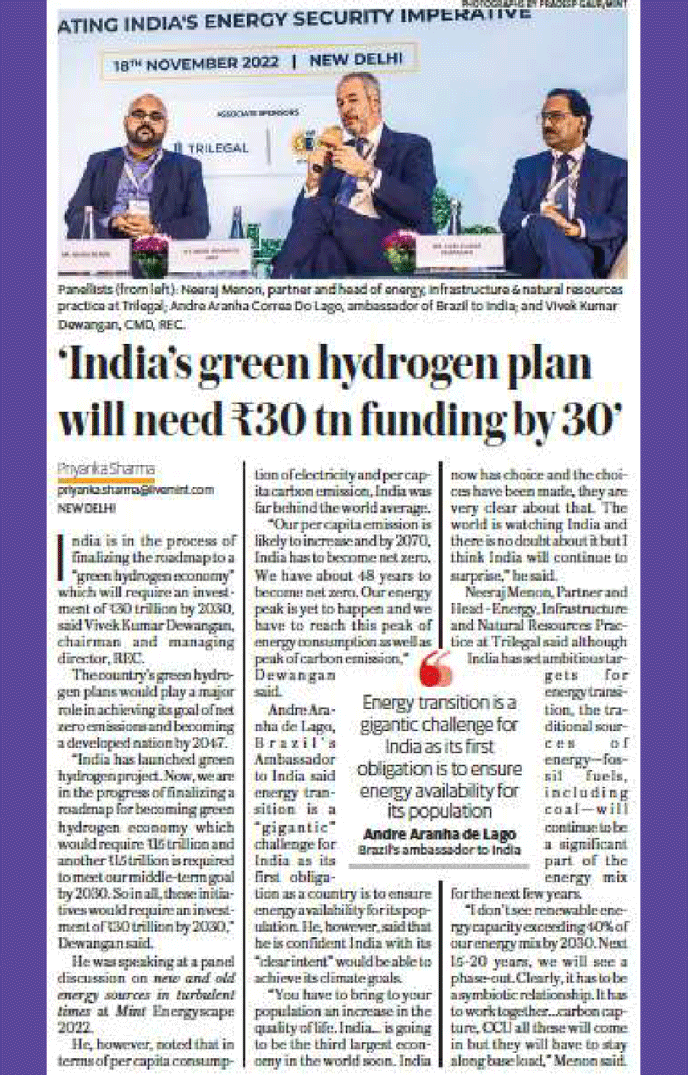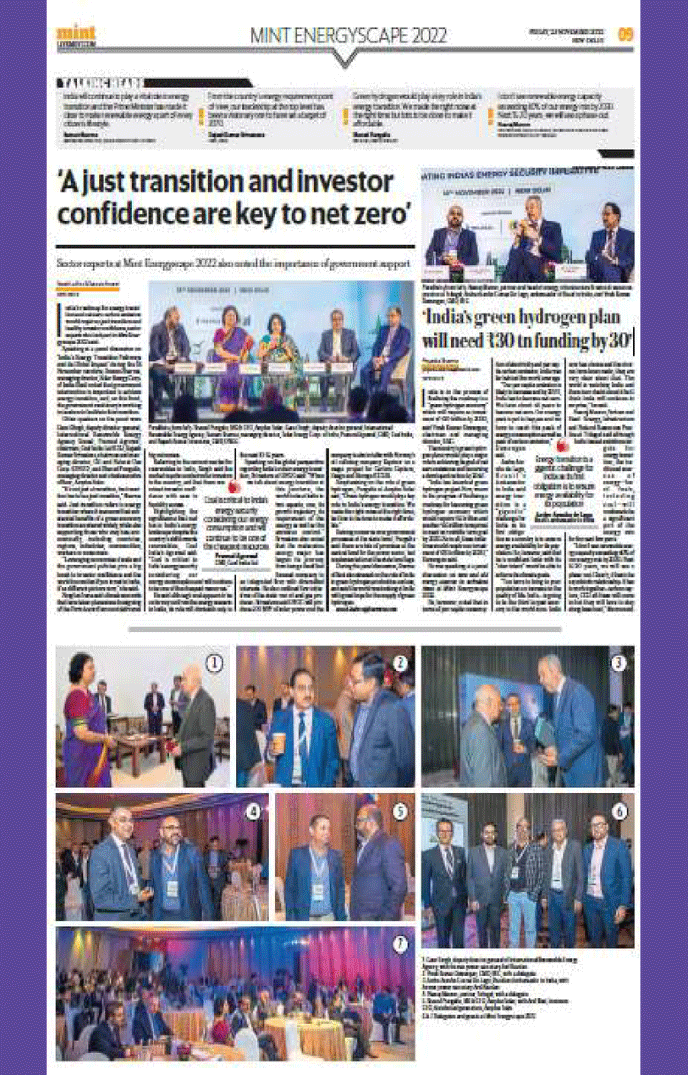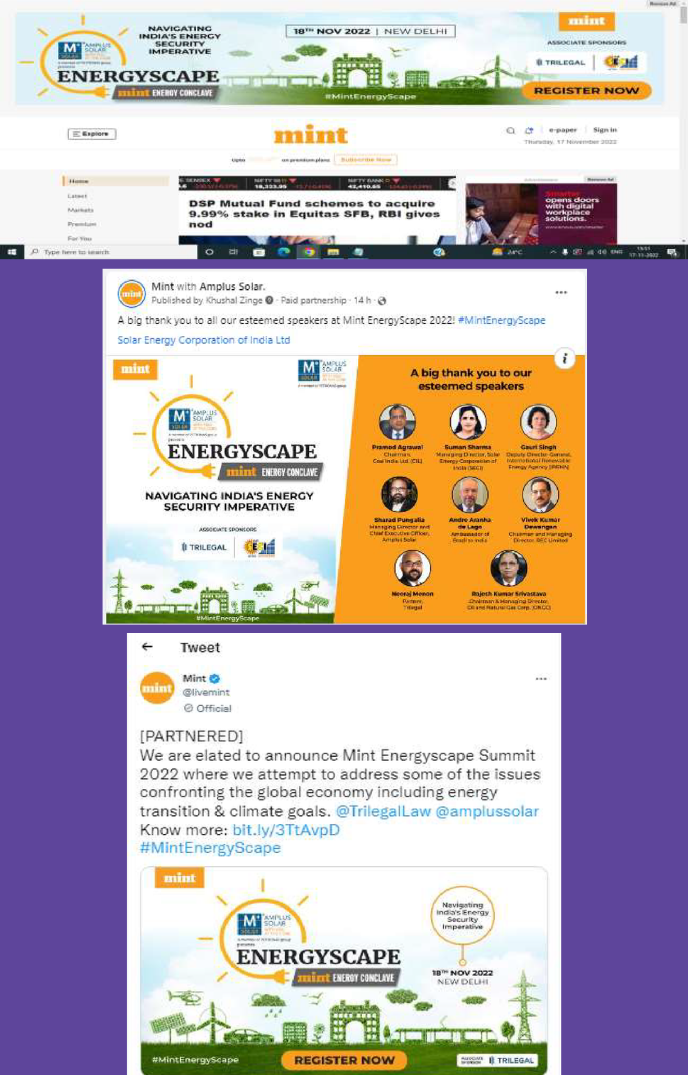 Captivating Sessions from Past Editions​
Each Session is as insightful as it is actionable for our Partner Companies
Navigating India`s Energy Security Imperative
Mint EnergyScape 2022
Discussing a clean, sustainable energy future
Mint EnergyScape LIVE