HT School Code-a-thon - The Global Media Award Winning Competition​
HT School Code-a-thon is among India's most coveted Coding Olympiads, for school students who wish to learn coding, the imperative language of the future.​
Our Partners Over the Years
13 Million Digital Impressions received by Code-a-thon
HT Media strategically leveraged various digital media platforms, including websites, online articles, GDN, HT Display Ads on websites and apps, as well as social media channels like Facebook, Twitter, and Instagram, to effectively promote the Code-a-thon. This helped deliver over 13 million digital impressions, but more significantly, it ensured precise targeting of the intended audience for the event.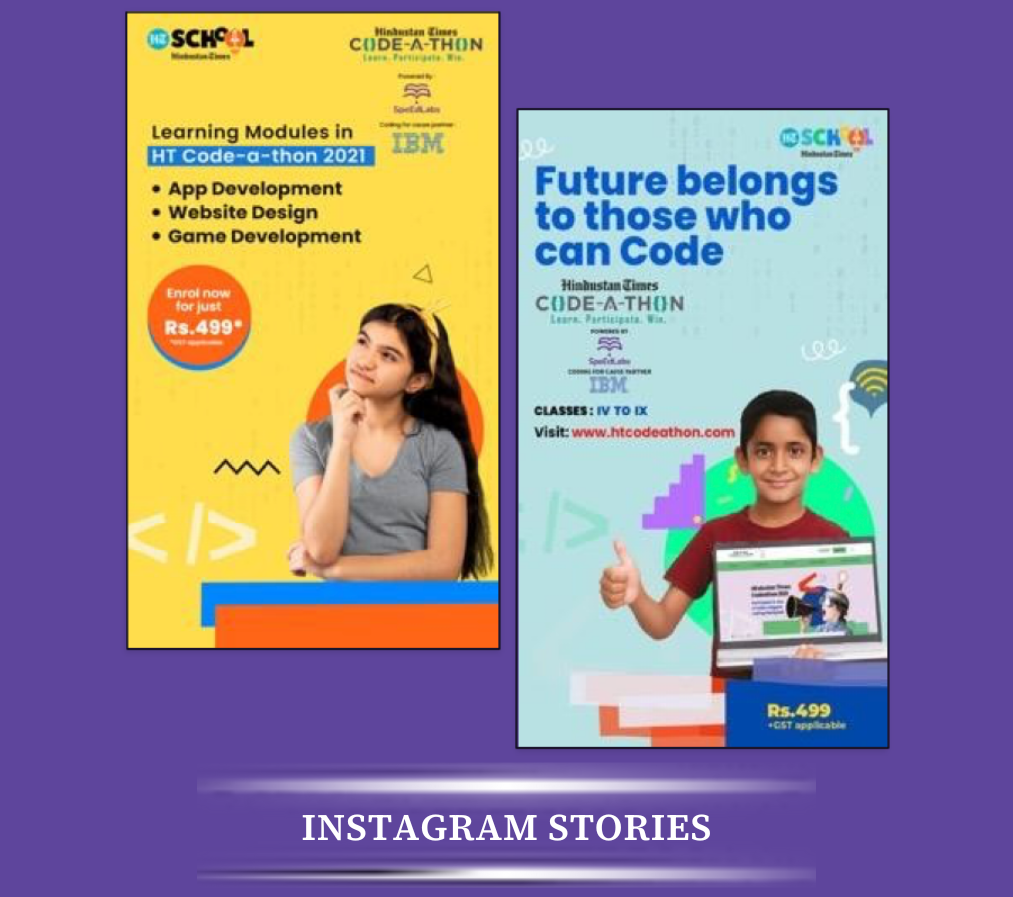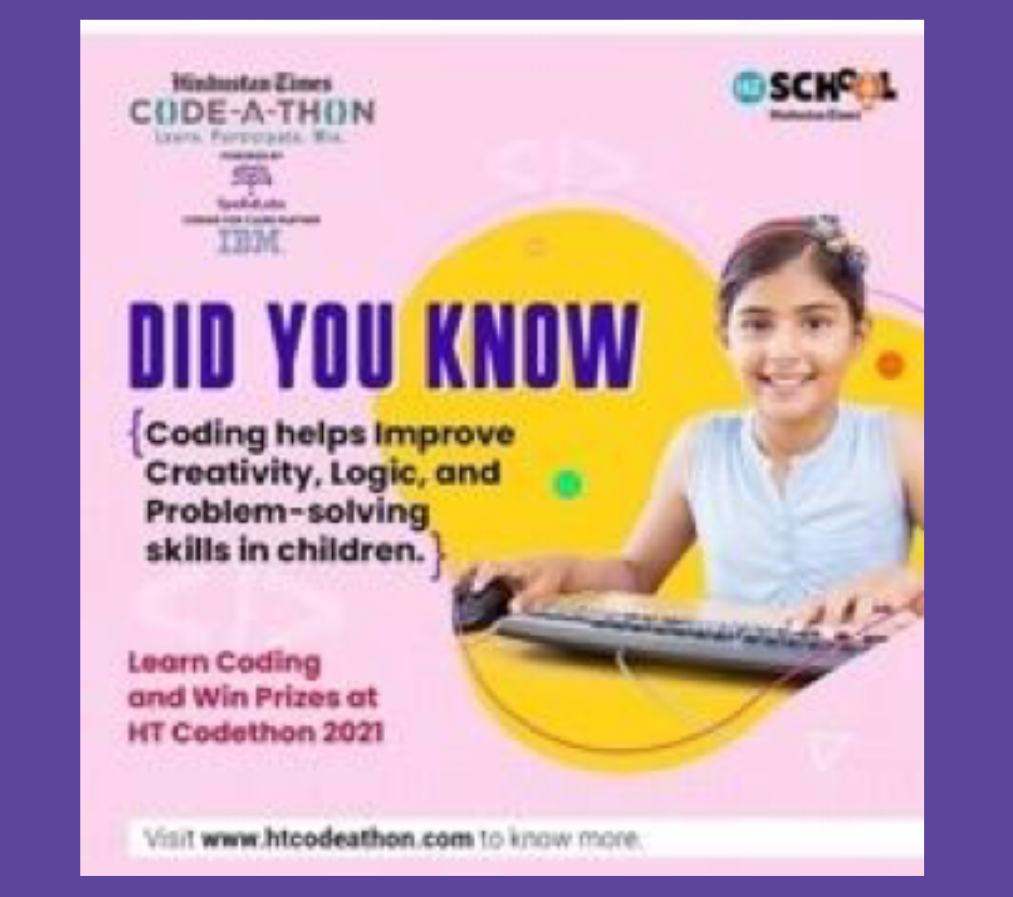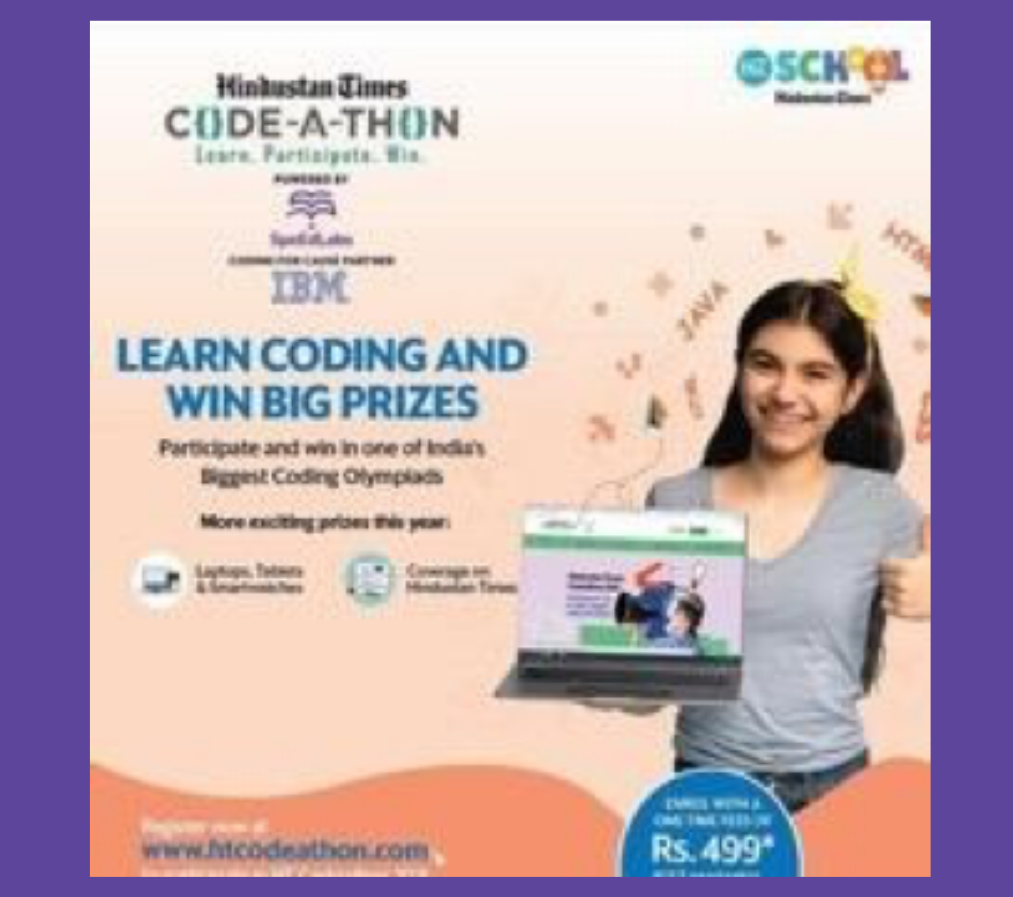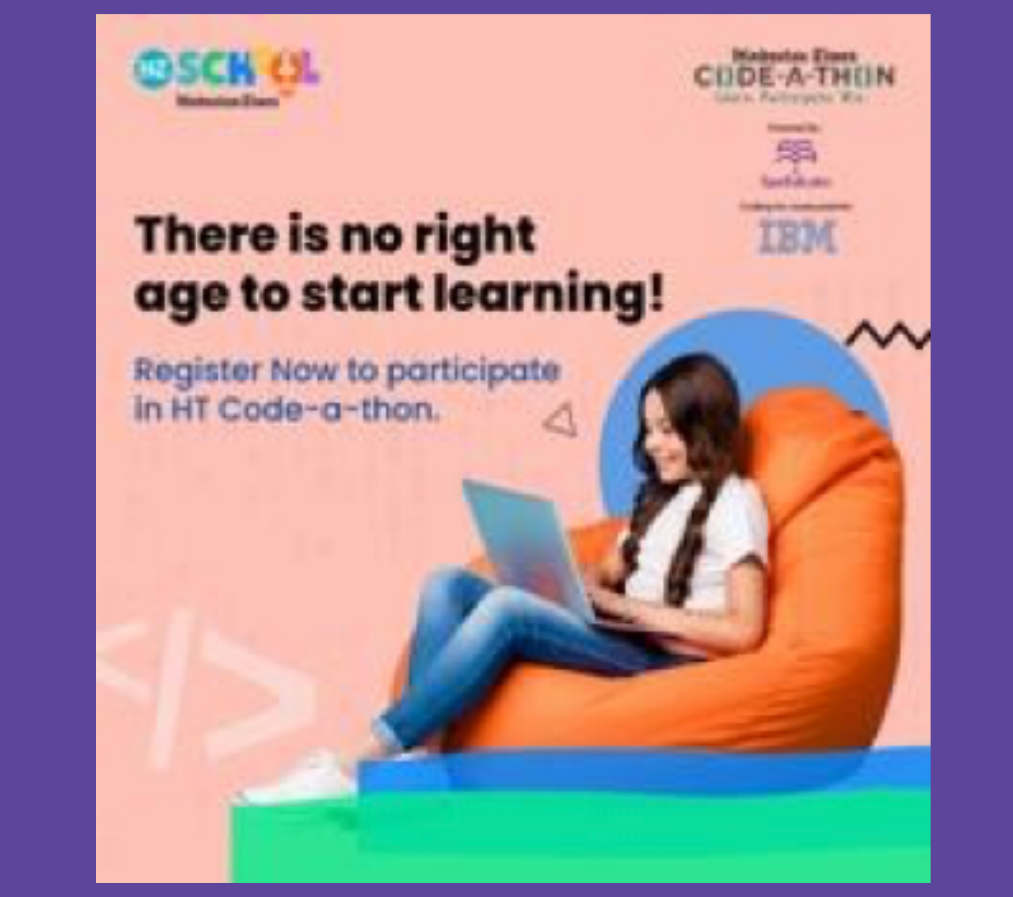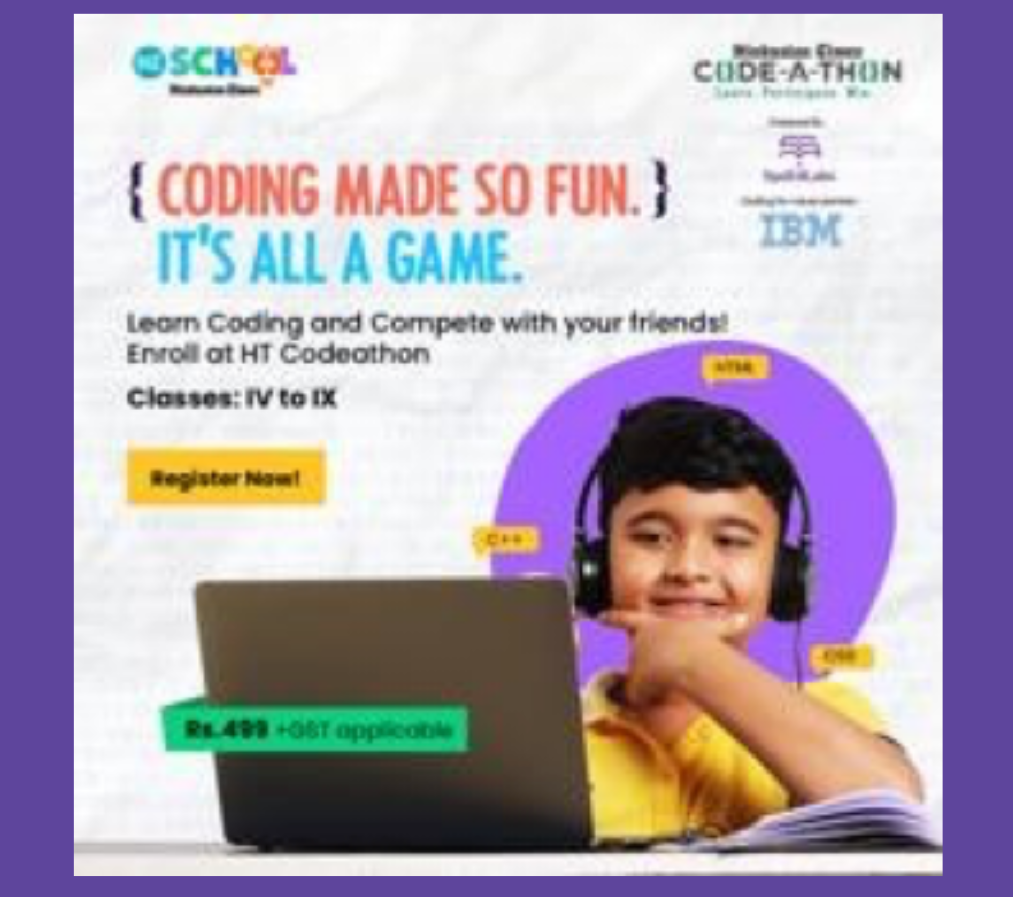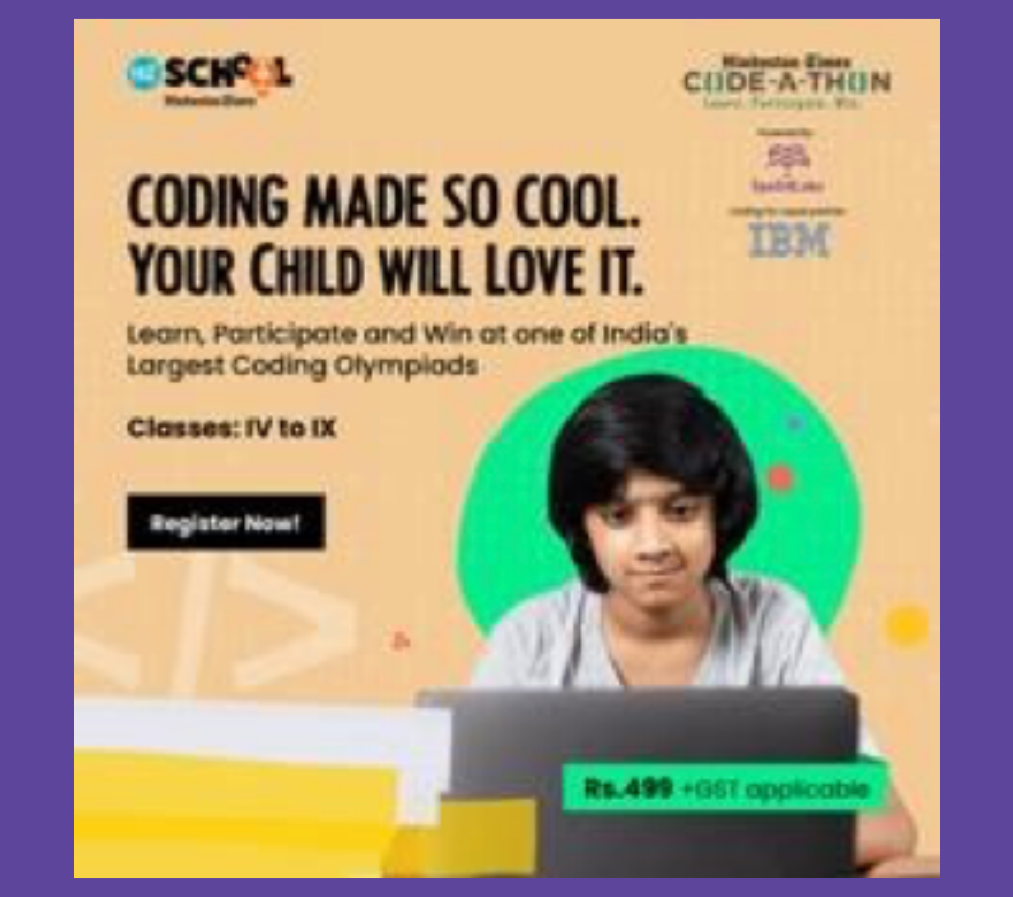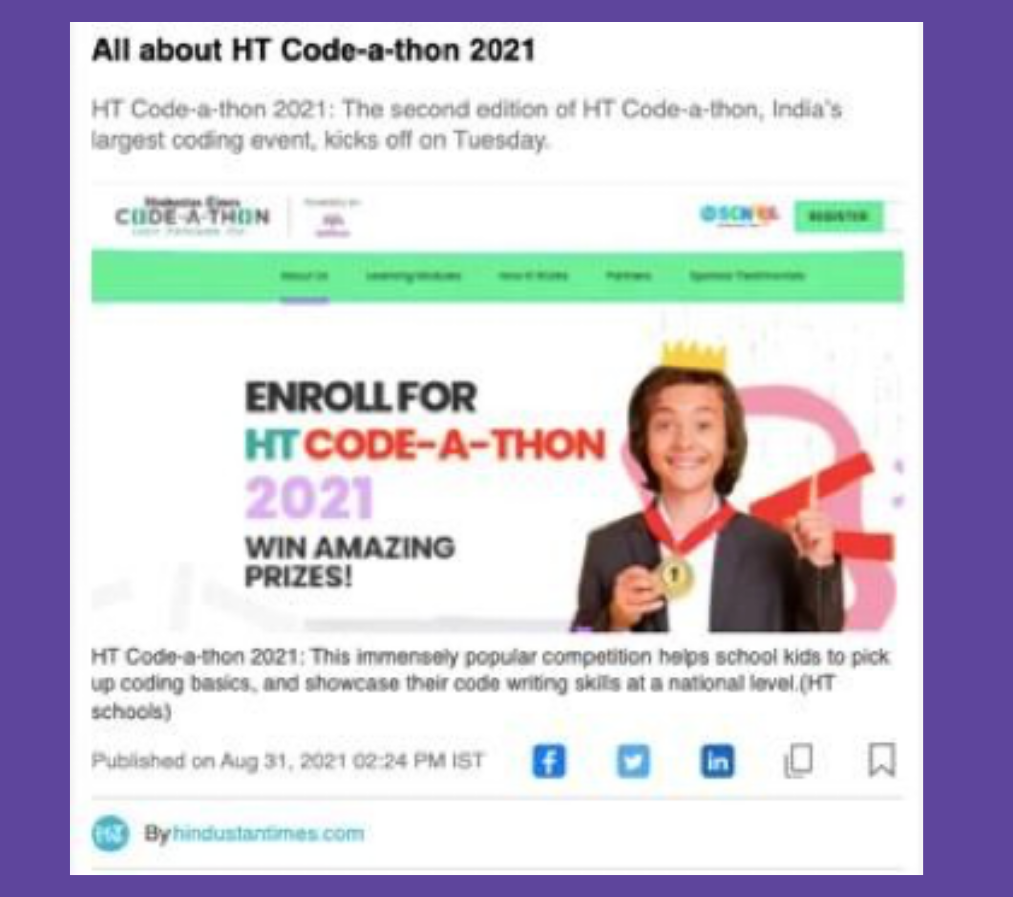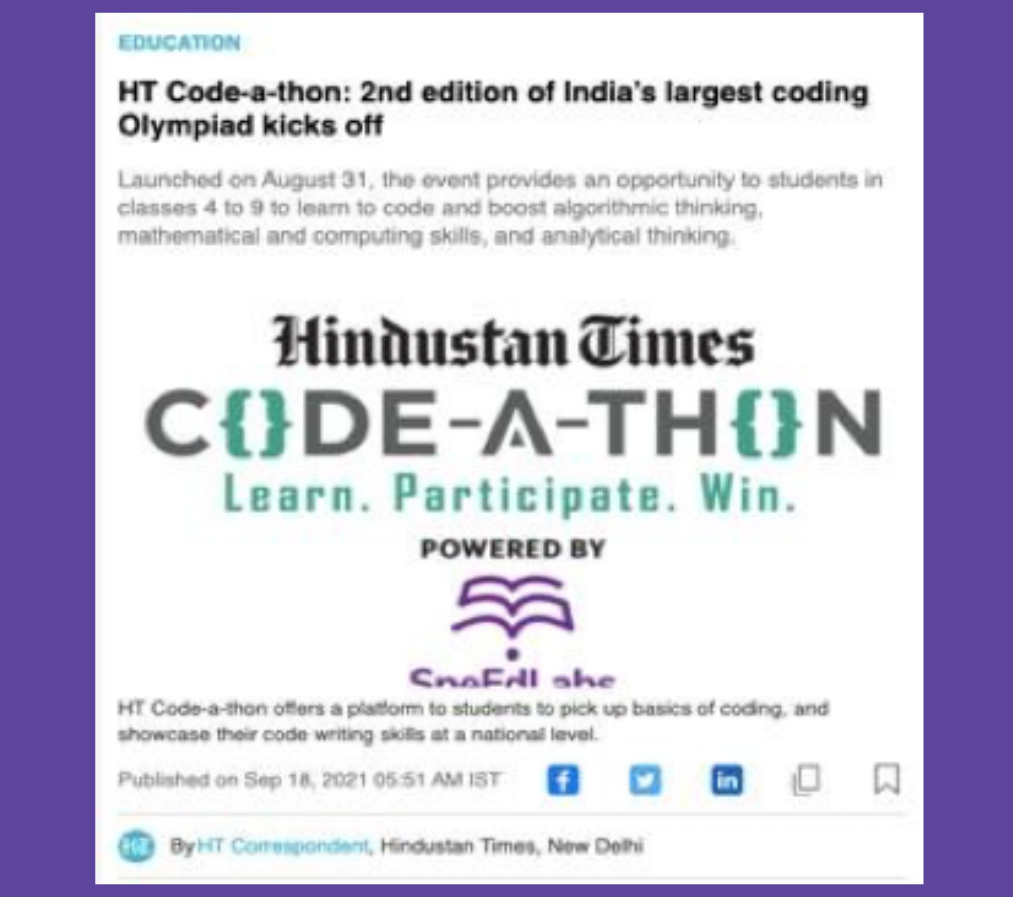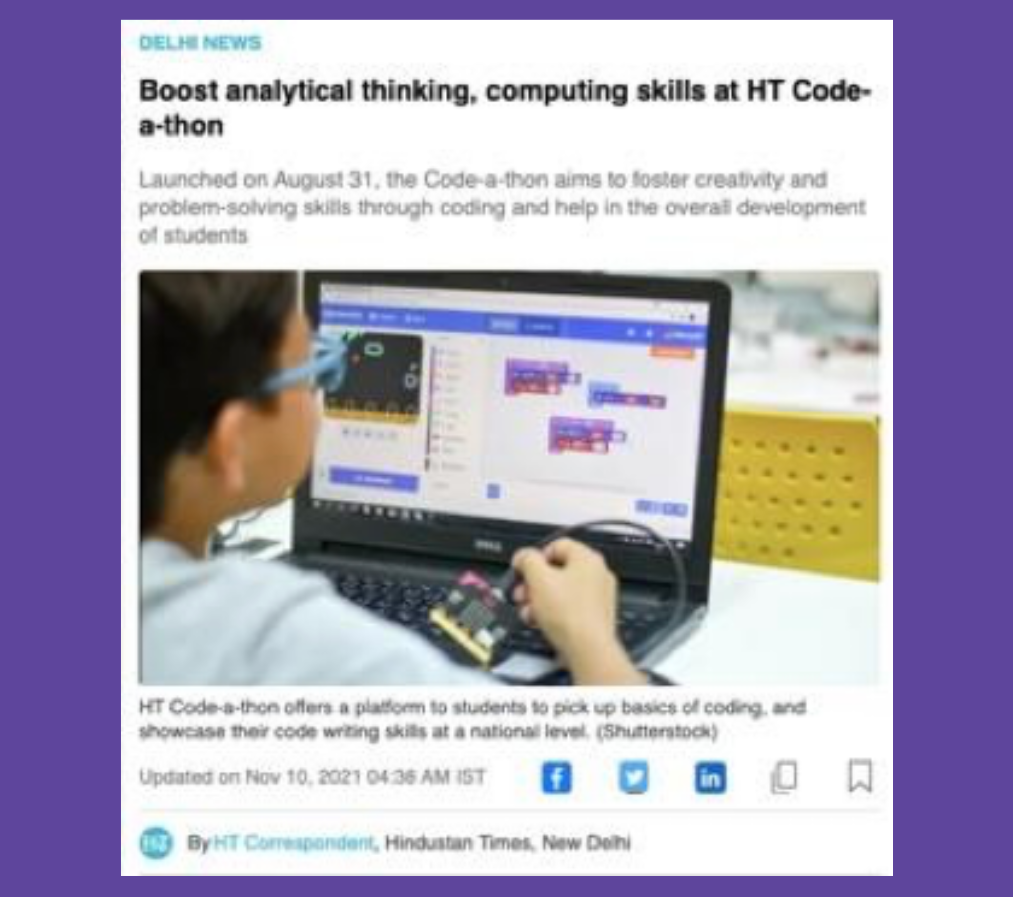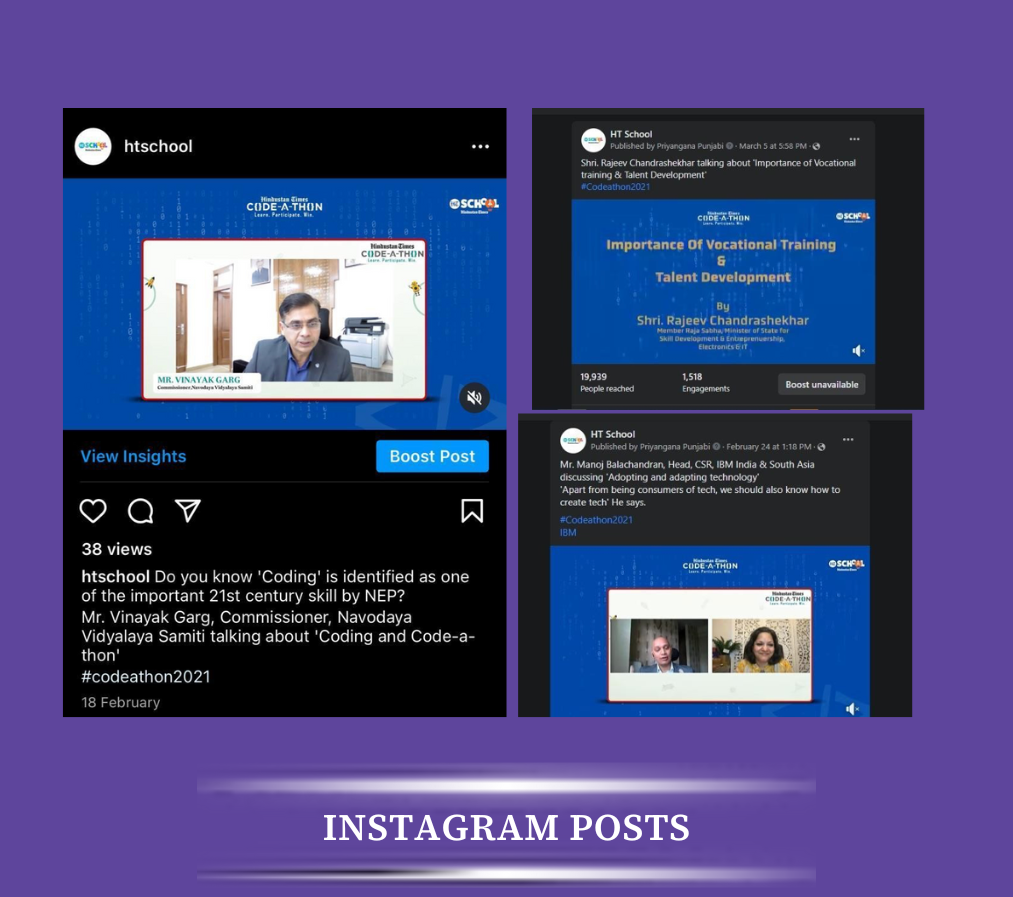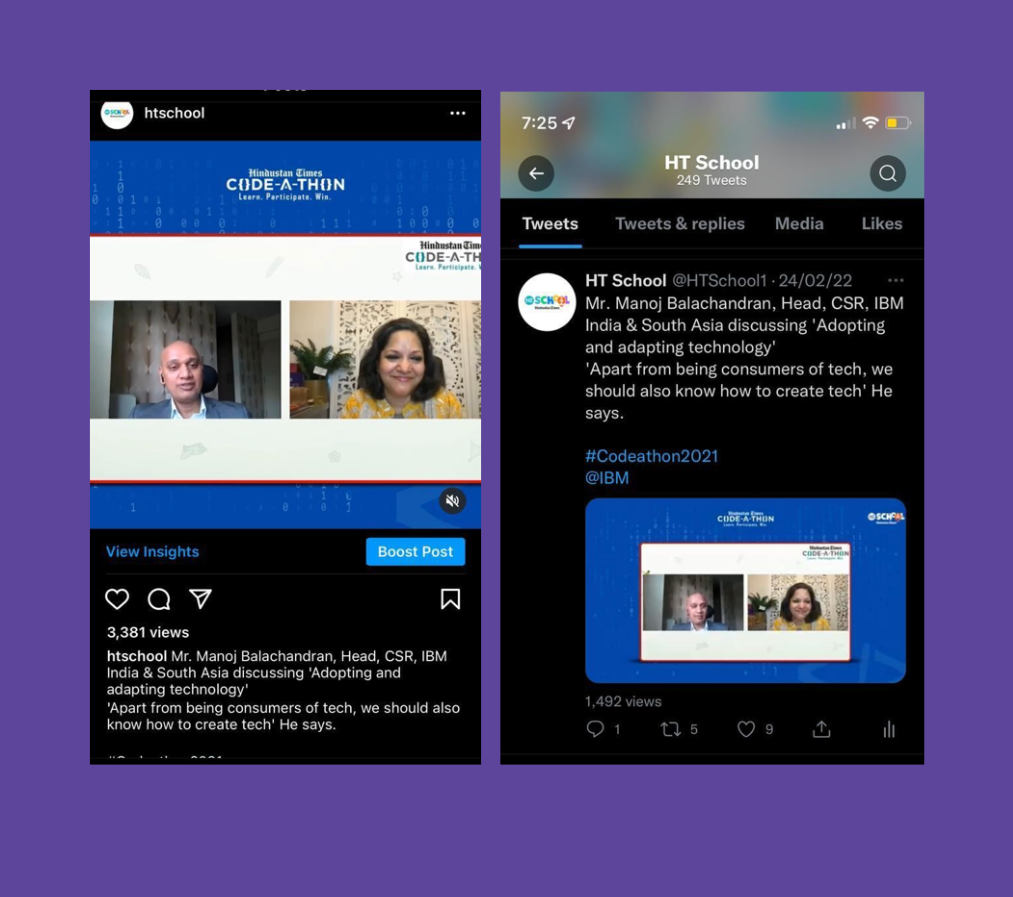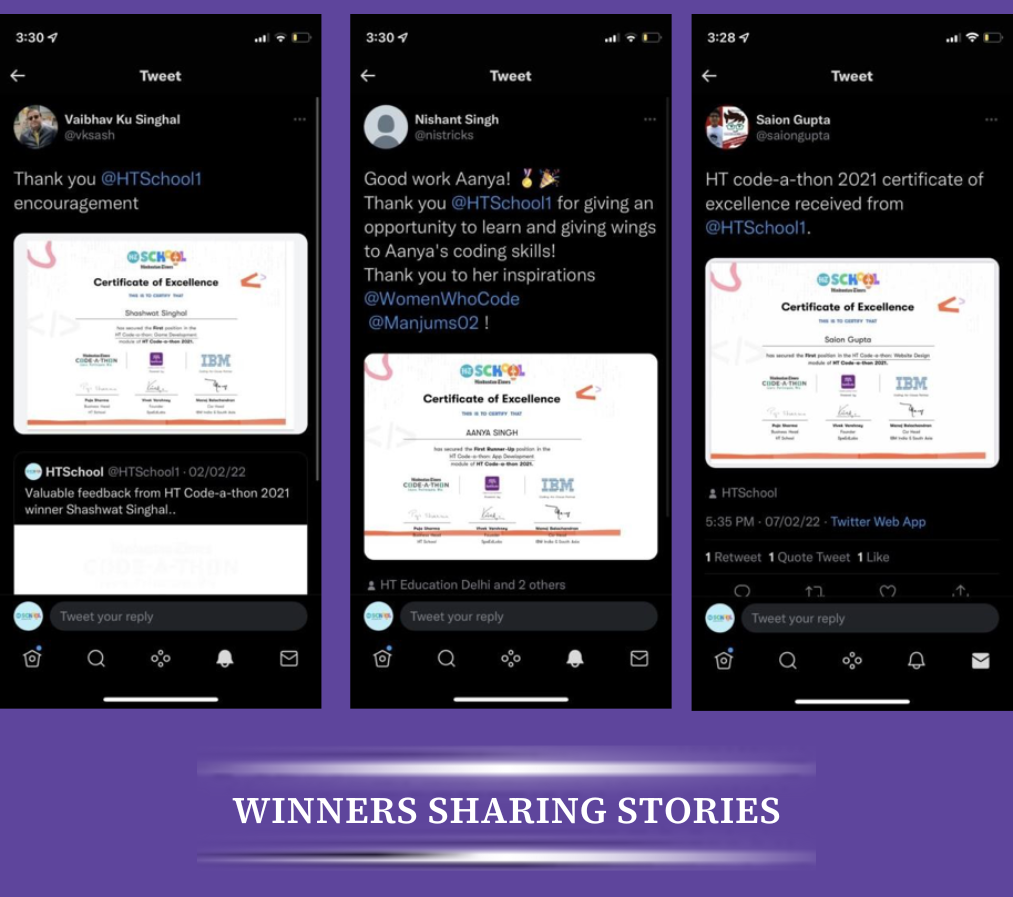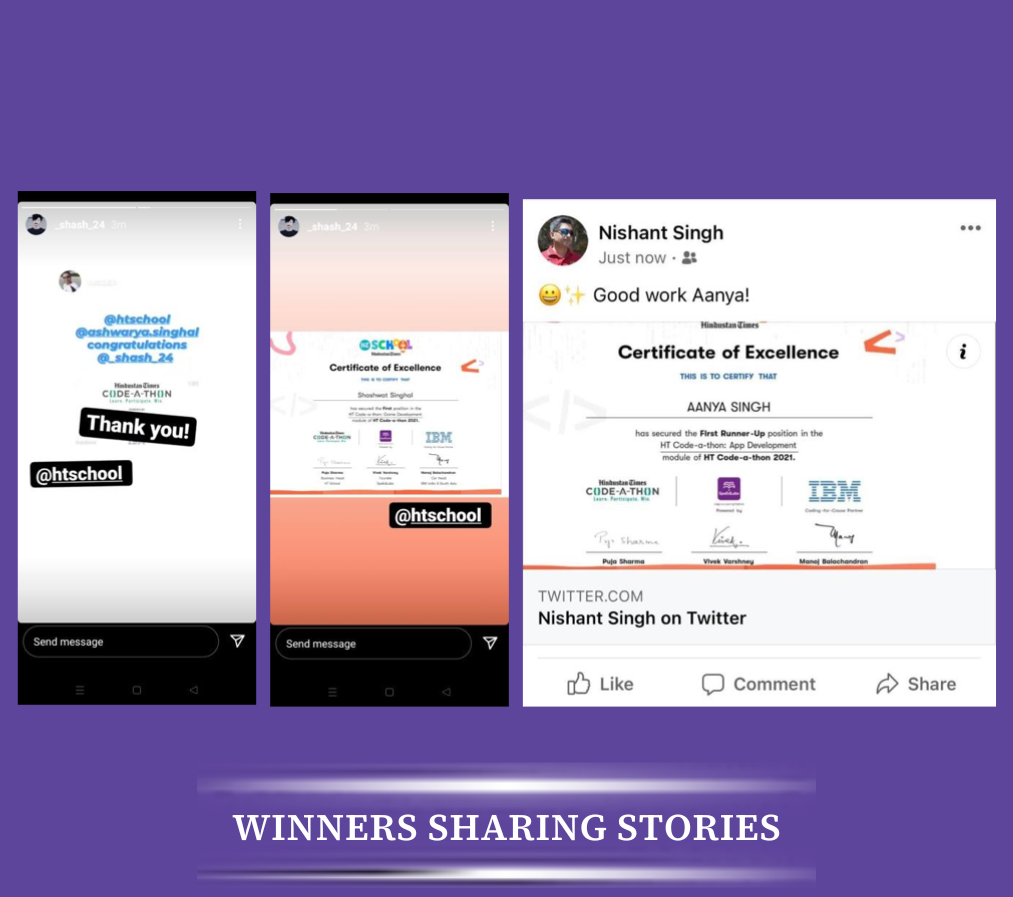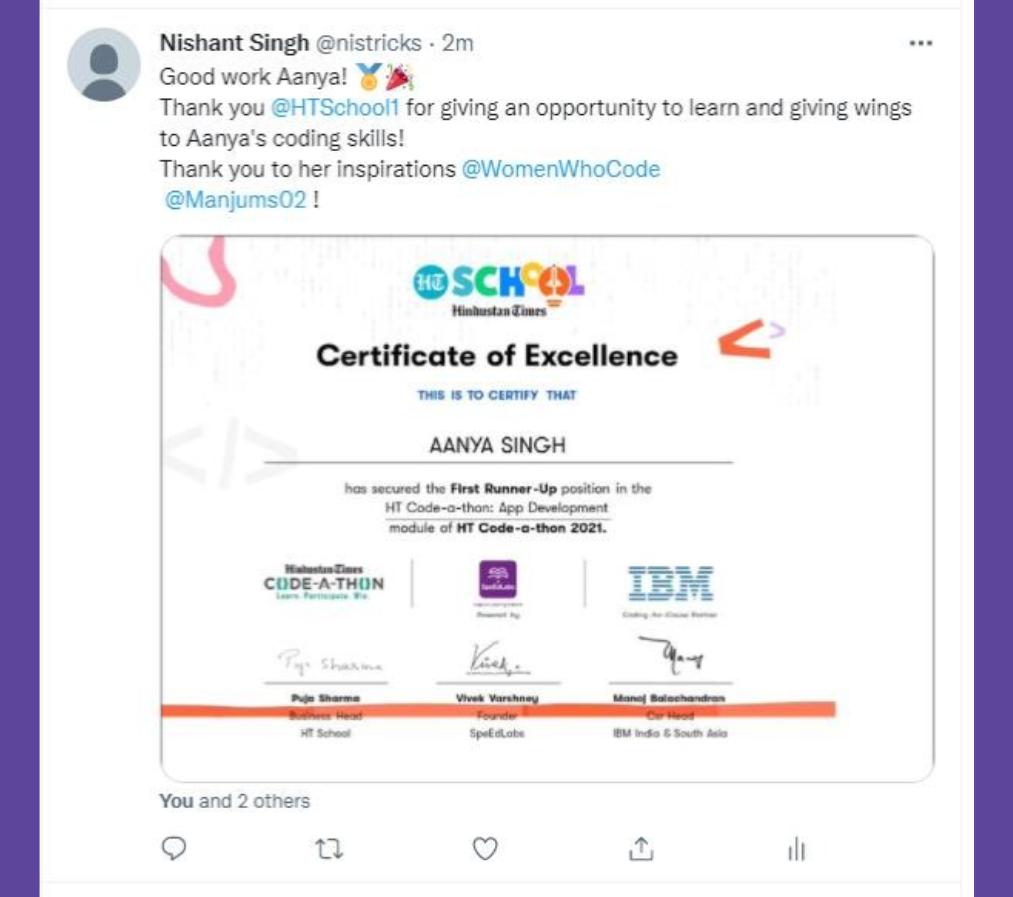 Code-a-thon Gains Significant Media Attention​
Our brand partners experience noteworthy brand recall benefits as a result of surpassing the pledged visibility levels through prominent appearances across HT Media's esteemed print, digital, and radio platforms, impactful involvement in school outreach initiatives, and the coveted accolades garnered from third-party media coverage.
13 Mn+​

Digital Impressions delivered via social & digital media amplification

287 K+

Visits to the Code-a-thon microsite

40K Sq. Cm.

Print coverage garnered as editorials & ads

19 Mn+

Listeners reached through 16K+ radio secondages over Fever & Nasha FM

100+​

Promotional webinars via school outreach porgrams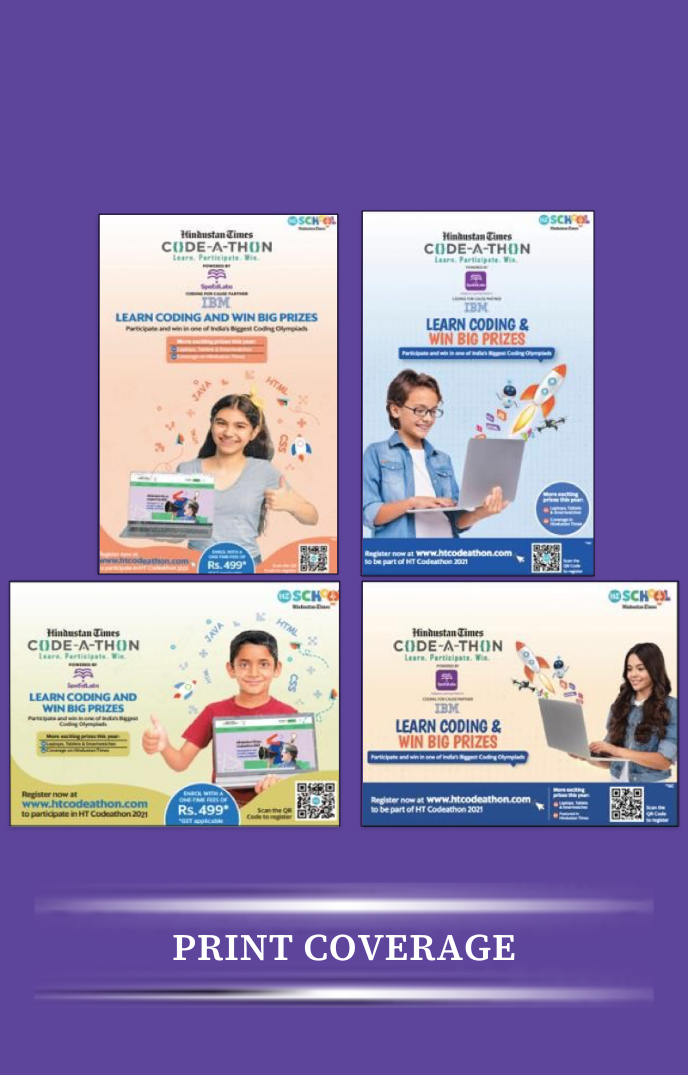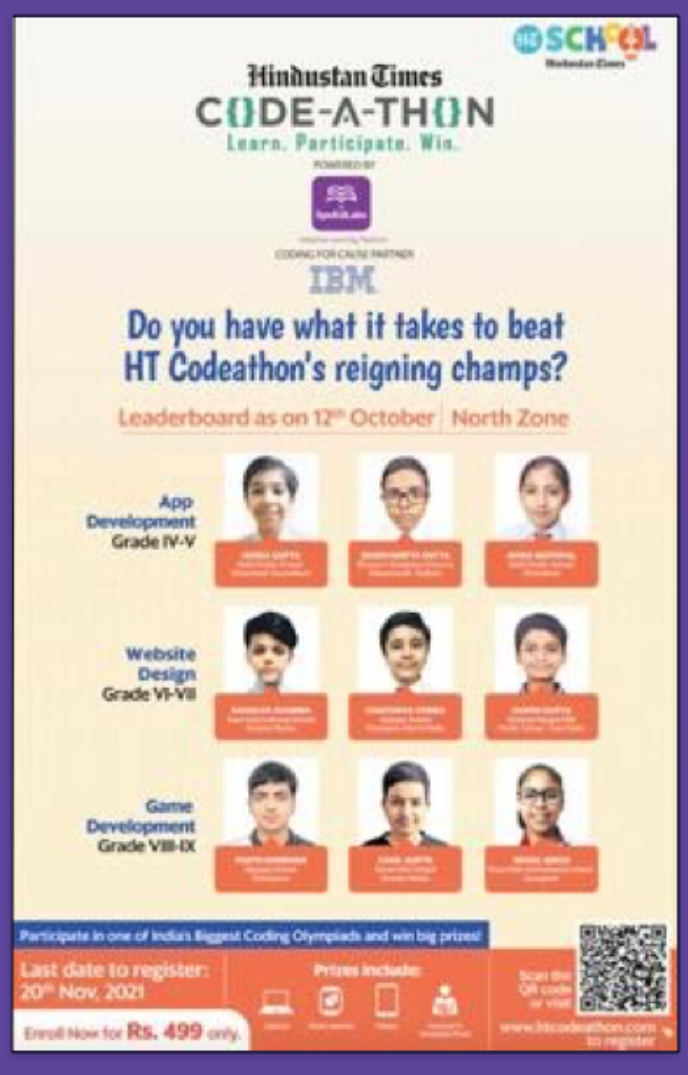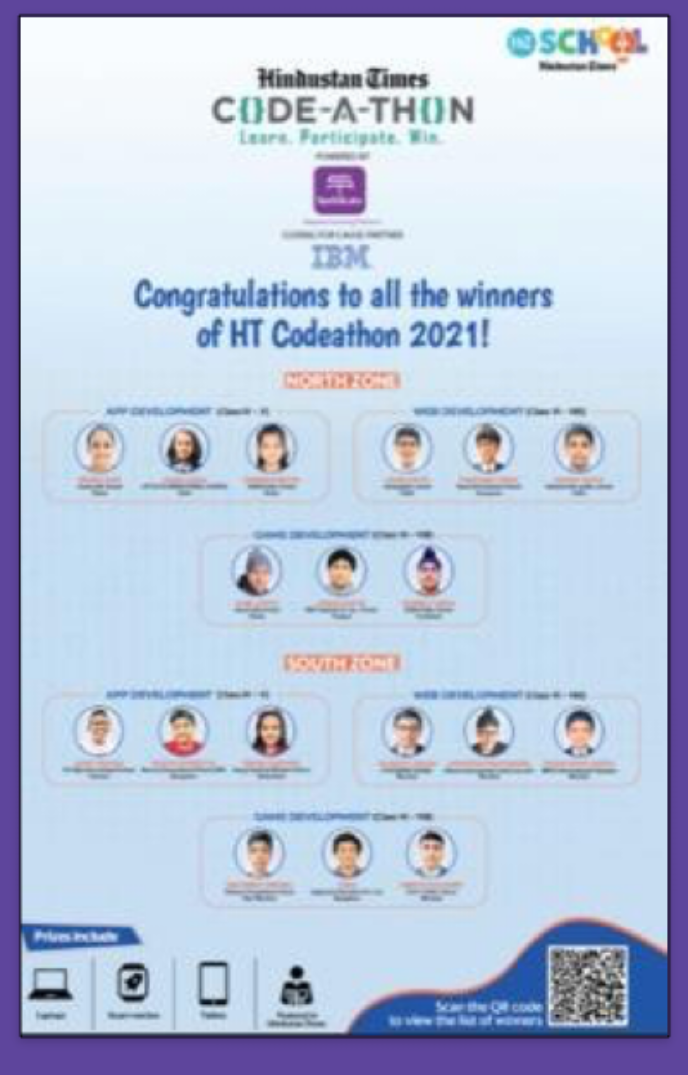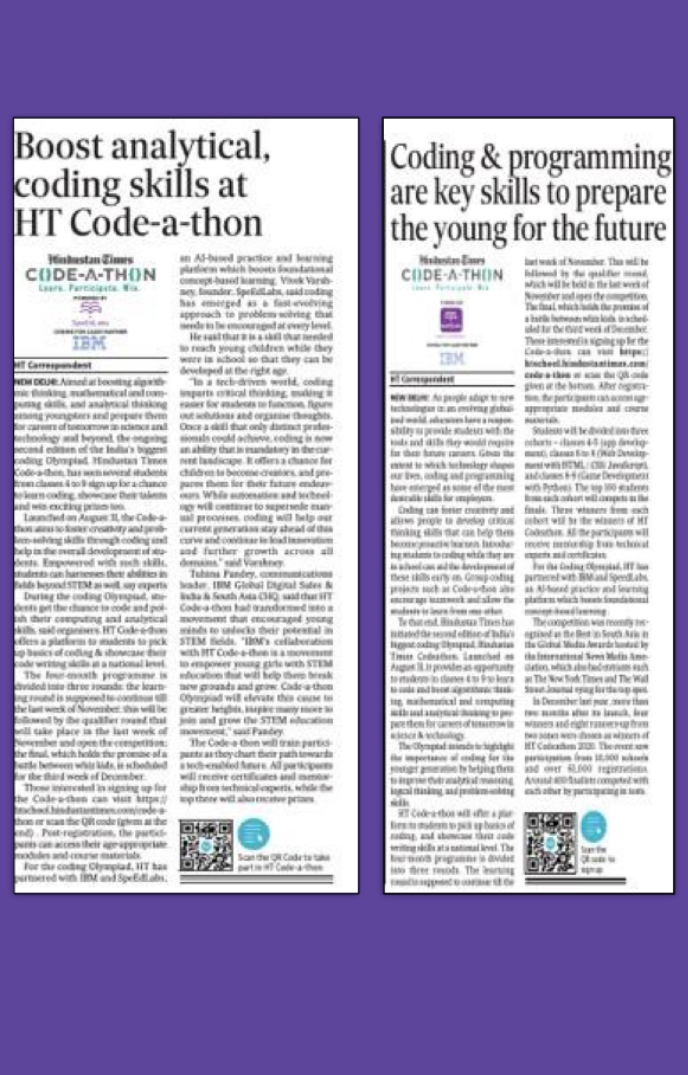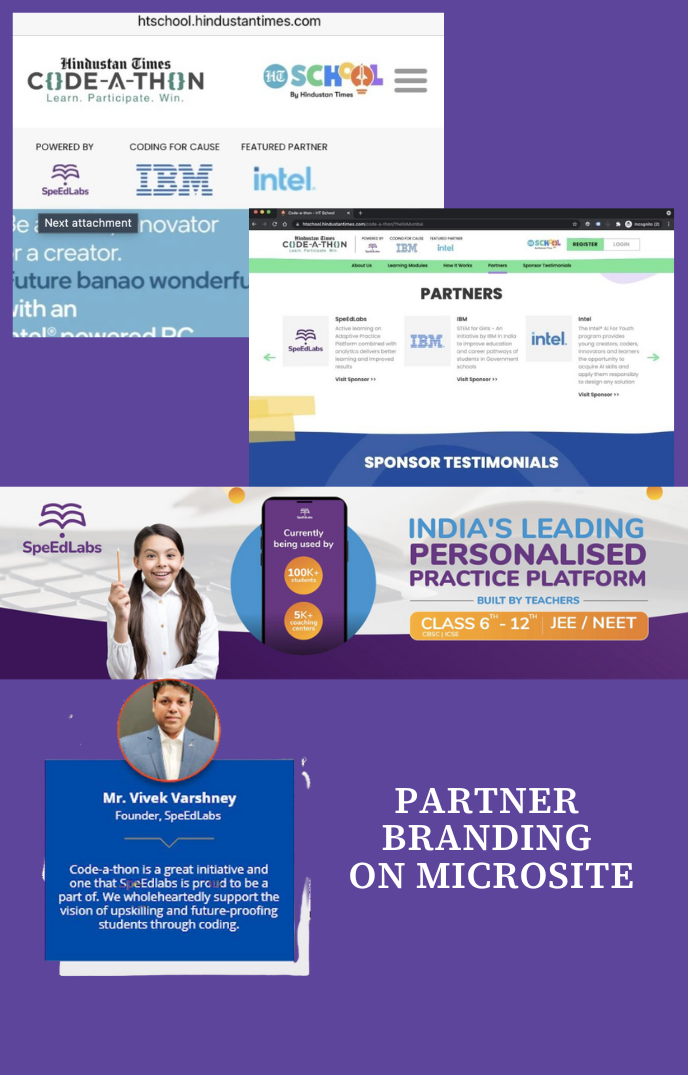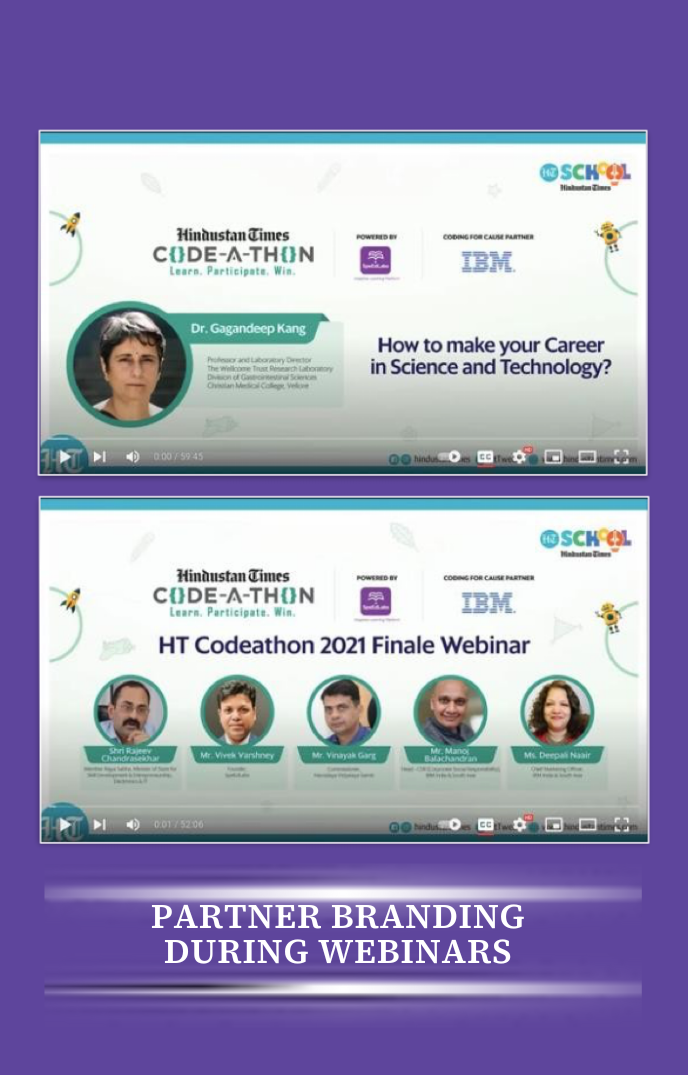 Code-a-thon 2023:
Event Itinerary & Program Flow
Code-a-thon runs over 4 months every year, with pre-event promotions, school outreach programs, registration phase promotions, and finally the post event awards distribution and winners' announcements, covered extensively by HT Media's print, radio and digital properties.​

Our partners speak highly of Code-a-thon as an initiative
Awards & Recognitions​​
HT Code-a-thon has received immense interest, traction and recognition at the national & international levels, for curating an environment that elevates students' problem-solving skills, structural & logical thinking, creativity, and overall academic development.​
INMA Global Media Awards 2021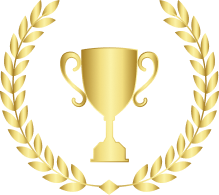 First Place
Best Use of an Event to Build a New Brand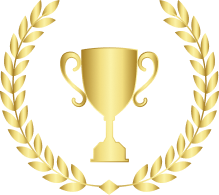 First Place
Best Idea to Grow Advertising Sales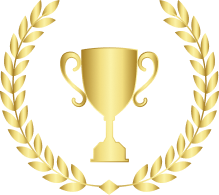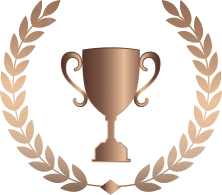 Third Place
Best Product & Tech Innovation
Campaign India's Media360 Awards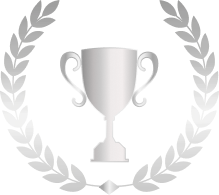 Silver
Best Use of Media- Print (English)
Digixx
Awards 2021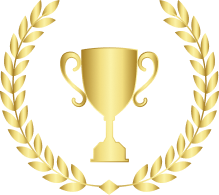 Gold
Sponsorship & Partner Marketing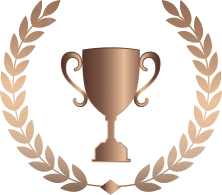 Bronze
Social Media (Media- Print)
What our partners say about us​
Code-a-thon has played a pivotal role in fostering meaningful associations for our esteemed brand partners, as they align themselves with noble causes, emerge as influential thought leaders and innovators, and actively contribute to shaping a brighter future by equipping students with future-proof skills.
Vivek Varshney
Founder, SpeedLabs

Winners at Code-a-thon
Winners, Intel