Why HT Media?
HT Media is known for its engaging & enriching content for diverse audience cohorts at scale. Our cross-platform solutions across digital, print & radio ad formats coupled with an ability to weave a meaningful narrative for brands has delivered innovative & effective business outcomes for advertisers.
56m
Readers across
all media
169m
Users on
digital platforms
31m
Listeners on radio
and podcasts
Success stories
50K Views
Maa kasam
An initiative to support Swachhta Abhiyaan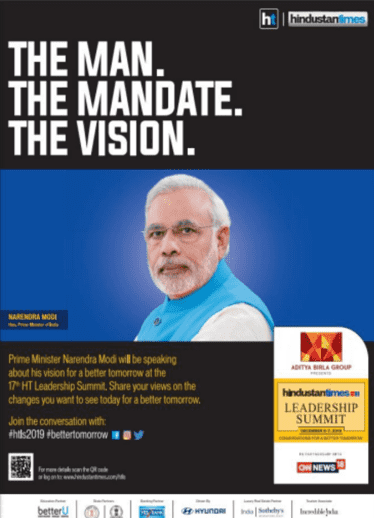 341m Reach
HT Leadership Summit 2019
The 17th Hindustan Times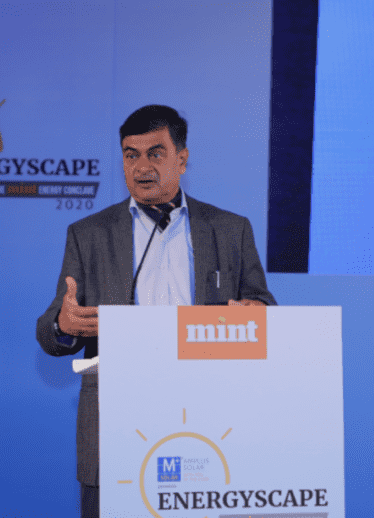 500K Impressions
Energy Scape
To help spur the latent power demand in the economy that is key to making the sector viable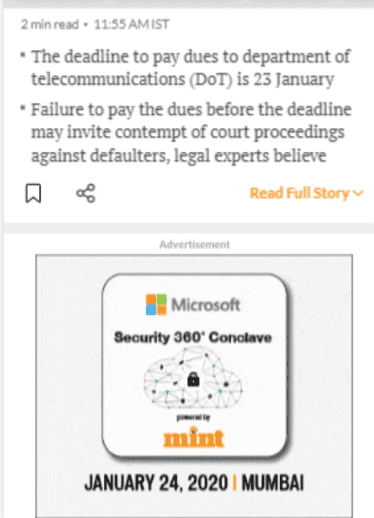 1m+ Impressions
Microsoft Security Conclave
To enhance the security stance in the era of flux and transformation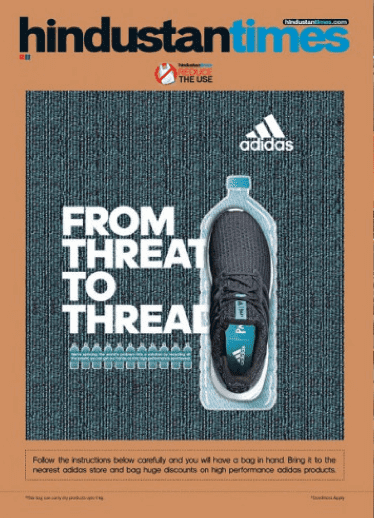 7.2m Reach
Reduce the Use
Branded 4 pager pull-out in the morning paper with instructions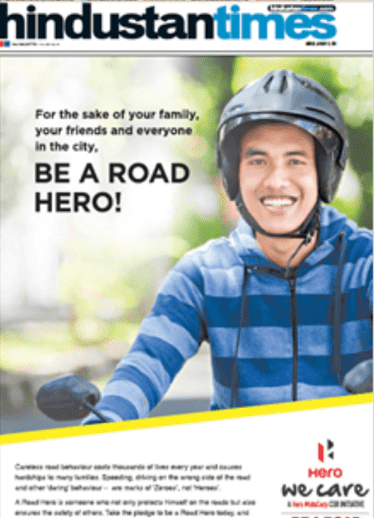 2.3m Reach
Hero WeCare
Integrated campaign promoting better road behavior
Why clients love HT
We have partnered with HT Media ltd for various marketing initiatives and have had a long standing association. The HT team has always ensured they deliver quality content and effective solutions that complement our marketing plans and objectives.
Gaurav Sinha
Head – Marketing and PR, Audi India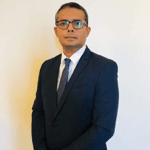 We As a brand, we deliver high value proposition in everything we do - be it our cars or our communication with our customers. For the latter, HT Media has been a reliable partner in our creative journey. Driven by similar vision to deliver quality content, fresh narratives and effective communication campaigns for its readers. The end result has always been impactful.
Abbey Thomas
Head – Marketing, Volkswagen Passenger Cars India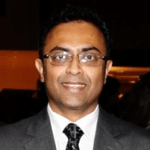 We enjoy working with HT. They have proved to be a consistent and reliable media partner, one who is always ready with interesting solutions for us. We have always seen measureable results with HT & have been able to get a good spike in returns as per our expectations.
Vinod Das
Head of Marketing Services, Berger Paints India Limited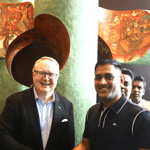 HT Print Team is highly professional, accommodating, amicable, and prompt. The team doesn't shy away from going the extra miles to make a difference not only for the commercials but also to enhance the overall partnering experience.
Toovey Abraham
CEO - SWISStours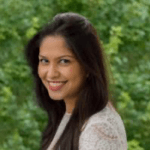 Durian has been advertising with HT Group on various campaigns for the past many years which has proven to be very effective to our businesses. HT has always made sure their content has remained relevant and clean. The Print quality of the paper is top and always impressive. HT Media has always been supportive & has extended flexibility with meticulous execution. Looking forward with more such associations and opportunities. Best wishes for the growth and success of the organization.
Shilpi Dokania
Director, Durian Industries Limited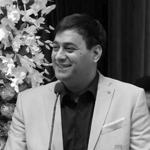 PACE IIT & Medical has had a healthy association with HT Media for over two decades. HT Media has always been a supportive and helpful partner, bringing professional insights and experience into our strategy to make our brand reach the people with a strong and clear voice. We are thankful to have HT Media on our side and look forward to future endeavours together.
Praveen Tyagi
Founder & CEO , (STEPapp and PACE IIT & Medical)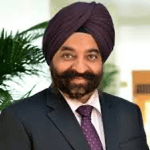 Using HT media in our media plans helps us get a good value proposition. While providing effective reach in our key markets, HT media banks on many innovations which help our communication become more impactful.
D.P. Singh
ED & CMO, SBI Mutual Fund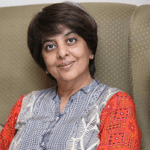 Our long-standing association with HT Media, is based on the congruence of our shared beliefs and core values. HT Media has always demonstrated exemplary quality, courage and accountability in empowering the public at large through responsible journalism. Across all formats of media – be it the flagship Hindustan Times or the high quality Mint franchise or even the digital and radio platforms - we have found properties of HT Media to be extremely effective in reaching our diverse audience across India. Through meaningful content that engages, provokes thought and prompts action, HT Media has proved itself to be a valuable media partner for Edelweiss, over the tenure of our association
Shabnam Panjwani
EVP & Head Marketing & Communications, Edelweiss Group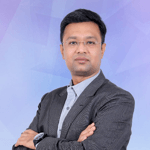 The Partnership with HT Team goes long way and we have done many innovation with them which were appreciated by their readers and our consumers. And the quality of the news which they cover is something what consumers are looking forward.
Shabnam Panjwani
Head – Marketing, Volkswagen Passenger Cars India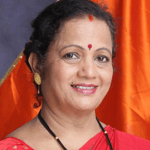 I have to state that, Hindustan Times Team usually comes up with innovative concepts, which are well thought and has an engaging content. Their strong editorial team, ensures that anything they present are always top notch.
Kishori Kishore Pednekar
Mayor of Mumbai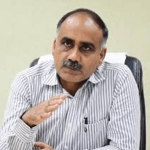 Our initiatives with HT have been very successful and we are pleased to work together in disseminating factual and timely information. We are committed to carry this forward.
Prof.(Dr.) Nigam Dave
Director & Dean, School of Liberal Studies, Pandit Deendayal Petroleum University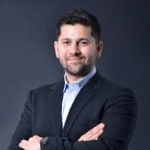 We are proud to be associated with HT Media – one of India's largest publicly listed media conglomerate, which is undisputed leader in our Capital City – New Delhi & now with strong presence in Financial Capital - Mumbai, with their flagship brands The Hindustan Times & Hindustan. Print medium is still the most trust worthy sector where people will not believe in any news unless it's in black & white. Hence the ads in print are also trust worthy. Even if it proves expensive, the returns are satisfying. Along with business our brand also gets enhanced multifold.
Amit Paranjape
Head – Business Development, Paranjape Schemes
We at WWI truly value our association with Hindustan Times over the years. The dedication and personalized service & support received from the team has always been extremely overwhelming. Looking forward to a long and successful working relation in the future too.
Riddhi Bhogi
Senior Manager - Marketing, Whistling Woods International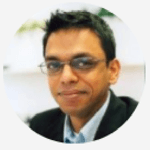 We have partnered with HT Brand Studio for numerous initiatives, and its always proved effective. The HT Brand Studio team has always ensured they deliver quality content.
Sudhi MD
Head of Digital Media, Siemens Ltd India
HT Brand Impact
Brand Promotions
AFE
Events & IPs
HT Brand Studio