Catch a Glimpse of the Last Edition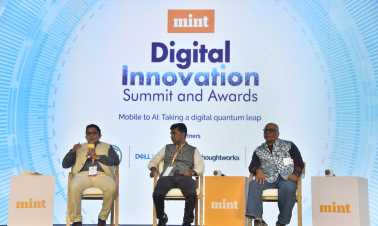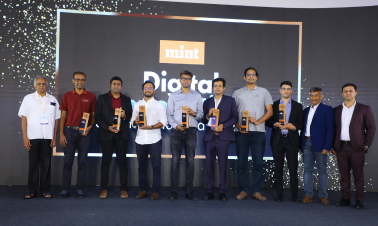 Mint Digital Innovation Summit and Awards
A pioneering technology centric event, attended by tech Moguls, tech evangelists & tech enthusiasts of India.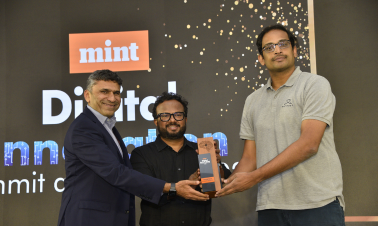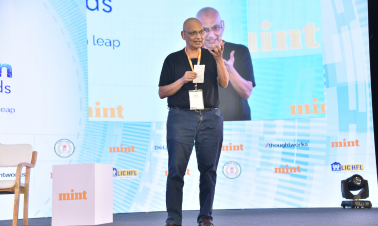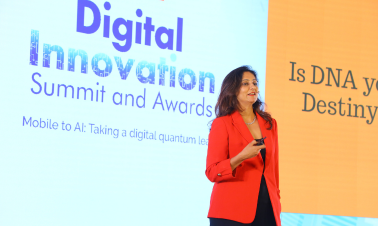 Agenda
India's first Innovation-lead event, the Mint Digital Innovation Summit & Awards boasts of an illustrious speaker panel, which aims to highlight the progress in the adoption of Industry 4.0 and the use of advanced technologies such as cloud, IoT, big data and analytics, mobility, and social media. At Innovate X, our experts will also deliberate on how these technologies can meet your business needs.
8:15 AM – 9:25 AM
Registration
9:30 AM – 9:45 AM
Context setting: Tech Trends to watch out for in 2023
9:45 AM – 10:10 AM
Special Address
10:10 AM – 11:00 AM
3 Short Keynotes: The Business of Technology
11:00 AM – 11:05 AM
Quiz 1
11:05 AM – 11:45 AM
Panel Discussion: How AI, automation, data analytics can help India become a $5 trillion economy
How AI, automation, data analytics can help become a $5 trillion economy AI holds a lot of promise when we talk about the digital transformation of companies but a lot of it depends on the use of good data. India's digital push could transform it into a data-rich economy and AI, as Nasscom insists, will play a crucial role in realizing the government's vision to use this data to make India a $5 trillion economy by 2024-25. However, while companies across sectors are gathering increasing volumes of data, only a small fraction of this data is being analyzed to yield actionable insights that can drive business decisions and growth. And AI will work well only if your data is good. Bad or dirty data will not serve the purpose. This panel will discuss how AI, automation and data analytics can help businesses optimize their performance to drive growth and efficiency.
11:45 AM – 11:50 AM
Quiz 2
11:50 AM – 12:05 PM
Keynote: India's Digital Public Infrastructure (India Stack)
The large-scale digital growth India has experienced as a result of the India Stack, combined with the platform's designation as an open-access "public good," has incentivized local and international companies to retool their own approach to financial transactions. The India Stack has clearly given the world a model for closing gaps in financial inclusion, growing the economy, and effectively delivering services to citizens.
12:05 PM – 12:45 PM
Panel Discussion: Towards a Multi-Cloud & Multi-Device World: When enterprises become Cloud natives
Hybrid cloud adoption is definitely on the rise. But companies are also adopting a multi-cloud environment involving multiple vendors and multiple cloud services providers. While there are clearly many benefits, there are associated challenges too such as who takes ownership of a multi-cloud environment, especially from the point of view of data integrity, security, GDPR issues (if any), etc. The panelists will talk about how companies are navigating their way through this multi-cloud environment and taking advantage of edge computing and a Hyperconverged infrastructure (HCI) -- a software-defined, unified system that combines all the elements of a traditional data center: storage, compute, networking and management.
12:45 PM – 2:00 PM
Networking Lunch Break
2:00 PM – 2:15 PM
Short Panel: Towards making Healthcare digital in India
Across the healthcare spectrum, technological innovations continue to be developed and made available to consumers at breakneck speed. Innovative use of digital technologies creates opportunities to enhance patient experience and optimize care delivery to ensure affordable health access to all.
2:15 PM – 2:30 PM
Short Panel: How AI is breaking language barriers for Indian users
Businesses are increasingly looking to overcome language barriers to facilitate expansion efforts, and AI is helping them address this challenge with the help of AI and NLP tools.
2:30 PM – 2:45 PM
Short Panel: How Chat GPT / Dall-E, etc. are transforming content generation
Chat GPT, Dall-e, etc. are powerful tools that have the potential to revolutionize content creation. Their ability to quickly generate high-quality content, optimize it for search engines, and assist with translation and localization make them invaluable assets for content marketers, translators, and localization experts. We will explore the opportunities and challenges therein.
2:50 PM – 3:05 PM
Short Keynote: Power of the Metaverse
Metaverse is going to revolutionize innovation where real machines and factories, buildings and cities, grids and transportation systems are mirrored in the virtual world. Why is this so important? And all of this will happen in a world enabling a whole new level of collaboration. The Metaverse is where virtual reality supports people who are working hands-on, on site.
3:05 PM – 3:15 PM
Short Keynote: Cyberlaw in Today's Digital Age
Investment in cyber laws and cybersecurity awareness programs has risen in the last few years as the threat landscape grows. Yet those efforts don't go far enough in fully mitigating cybersecurity risks. India has the highest percentage of internet users who have experienced cybercrime- at 76%, according to a study conducted for the period of November to December 2021. To prevent such cybercrimes from happening, we need strong cyberlaws and ensure their implementation.
3:15 PM – 3:25 PM
Short Keynote: Securing your Enterprise in Today's Hyper-Converged World: Security, Consent & Zero Trust
Cloud and remote work have questioned traditional security boundaries. Companies are now talking of the Zero Trust Model and Security measures in the light of local and cross-border data legislations like the DEPA platform. Panelists will also discuss how to keep hackers at bay with security best practices and the use of AI/ML.
3:25 PM – 3:35 PM
Short Keynote: Robots in the Enterprise
Breakthroughs in robotics are giving machines the skills they need to work side by side with us, and to learn from each other. And AI is only making robots smarter. India, hence, needs to focus on hardware in robotics too along with software.
3:40 PM – 3:50 PM
Short Keynote: Quantum Computing is Coming of Age
Quantum technology is getting ready for its close-up. By leveraging the quirky properties of quantum mechanics, quantum technologies are expected to enable innovations in numerous industries. Technology giants, governments, and early-stage startups are investing billions in a race to achieve quantum breakthroughs, and experts debate claims of quantum advances. What are the business applications, and will quantum computers beat classical ones anytime soon?
3:50 PM – 4:00 PM
Short Keynote: How your DNA keeps you healthy
Knowledge of your genealogy can help you fight disease better. This session will tell you how.
4:00 PM – 4:20 PM
Networking Tea Break
4:20 PM – 5:00 PM
Panel Discussion: How IoT and 5G will make thing, cities smarter
Technology has the potential to transform our cities and villages – eg. IoT, IIoT, and 5G can collect and transmit various types of data, and yield valuable insights which can power intelligent resource management and delivery of services. This session will discuss how this is being done.
5:00 PM – 5:45 PM
Panel Discussion: What to Look out for when Investing in Cutting-Edge Startups
Deeptech startups leverage cutting-edge technologies to address real-world problems. But funding and scalability can be major hurdles. Here's how investors perceive this space and separate the wheat from the chaff.
5:45 PM – 6:05 PM
Short Panel: How can companies, society leverage Open Source AI
Open source AI is defined as an AI technology that is publicly available for commercial and non-commercial use under various open source licenses. Open source AI includes datasets, prebuilt algorithms, and ready-to-use interfaces to help you get started with AI app development. From 48% in 2021, 65% of enterprises are expected to start using open source AI technology in the next two years.
6:05 PM – 6:20 PM
Need for Explainable, Ethical AI
The increased application of AI to gain automation has grown the complexity and scalability of the systems, and consequently the need for transparency, understandability and explainability of the AI-based systems. Explainable AI provides methods and techniques to produce explanations about the used AI and the decisions made by it, consequently, helps attaining human trust. The field of XAI has been rapidly growing in the past few years, especially due to the increased awareness and urgency of the need for transparency in AI models.
6:20 PM – 6:40 PM
Short Keynote: Where is AI headed?
Everyone is talking about generative AI. But what does this really mean for organizations that are trying to build mission critical AI functions into existing systems?
6:40 PM – 7:30 PM
Panel Discussion: Changing Face of Digital: Future of Work
Many CEOs lose sleep over this topic -- how the work, workers and workplace will evolve over the next few years. While many focus on technology when dealing with this topic, factors such as remote employment and the gig economy also play a large role. In addition, employers will want to consider what the work is, as a 2020 research report from the Society for Human Resource Management and Willis Towers Watson noted that "85 percent of jobs that will exist in 2030 have not been invented yet." CEOs will share their perspective on how they're addressing this issue in their respective organisations.
7:30 PM – Onwards
Awards Ceremony, Networking Dinner & Cocktails
What sets Innovate X apart?
100+

Tech leaders will be attending the event

25+

CXOs will be present at the event

35+

DNB Decision Makers to attend the event

7
Hours

Of Networking Opportunity

114
Mn+

Monthly Page Views on the Livemint app
An Illustrious Line-Up of Tech Luminaries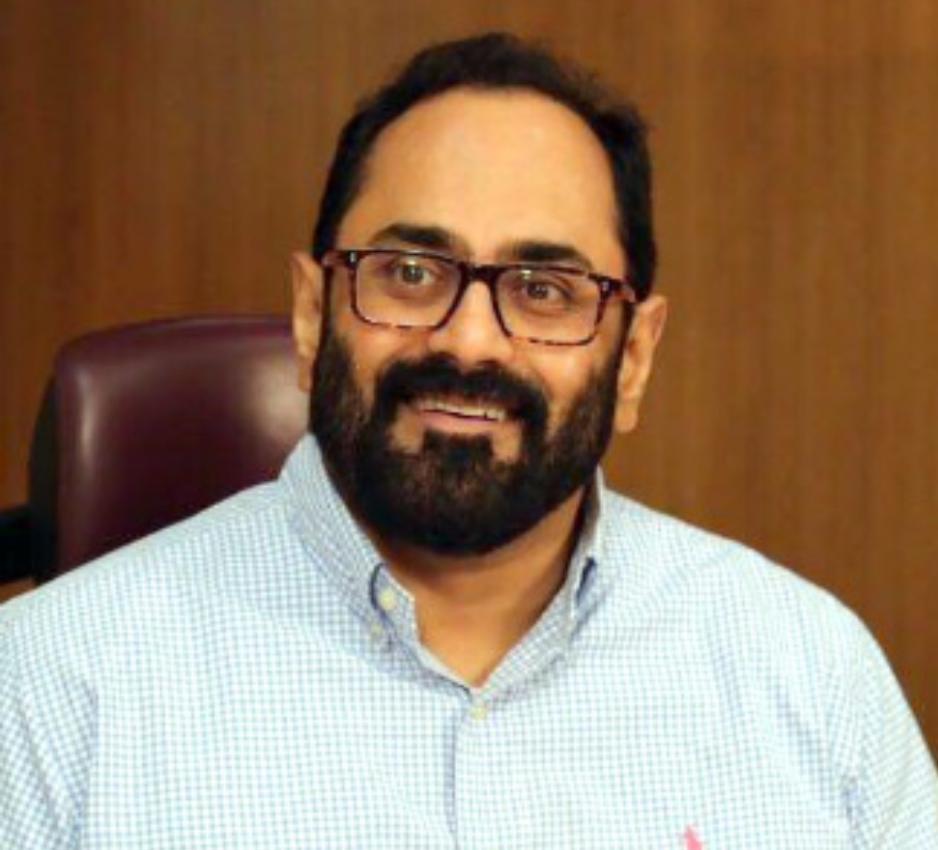 Rajeev Chandrasekhar
Hon'ble Union Minister,
Information Technology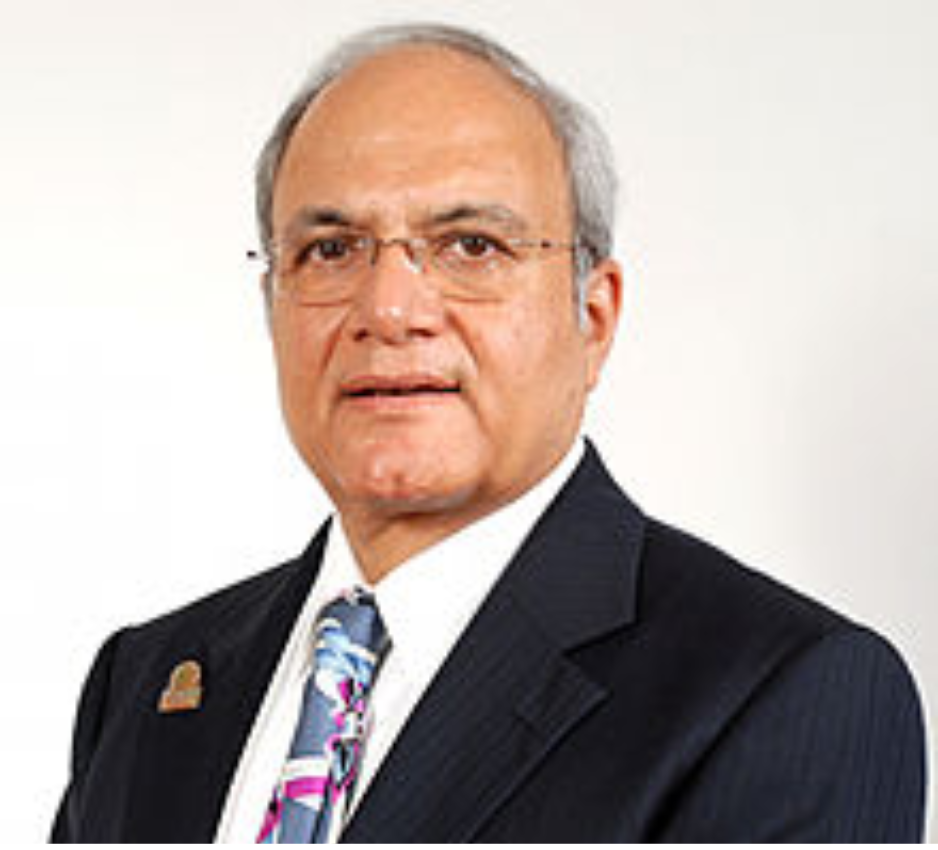 Ajai Chowdhry
Founder,
EPIC Foundation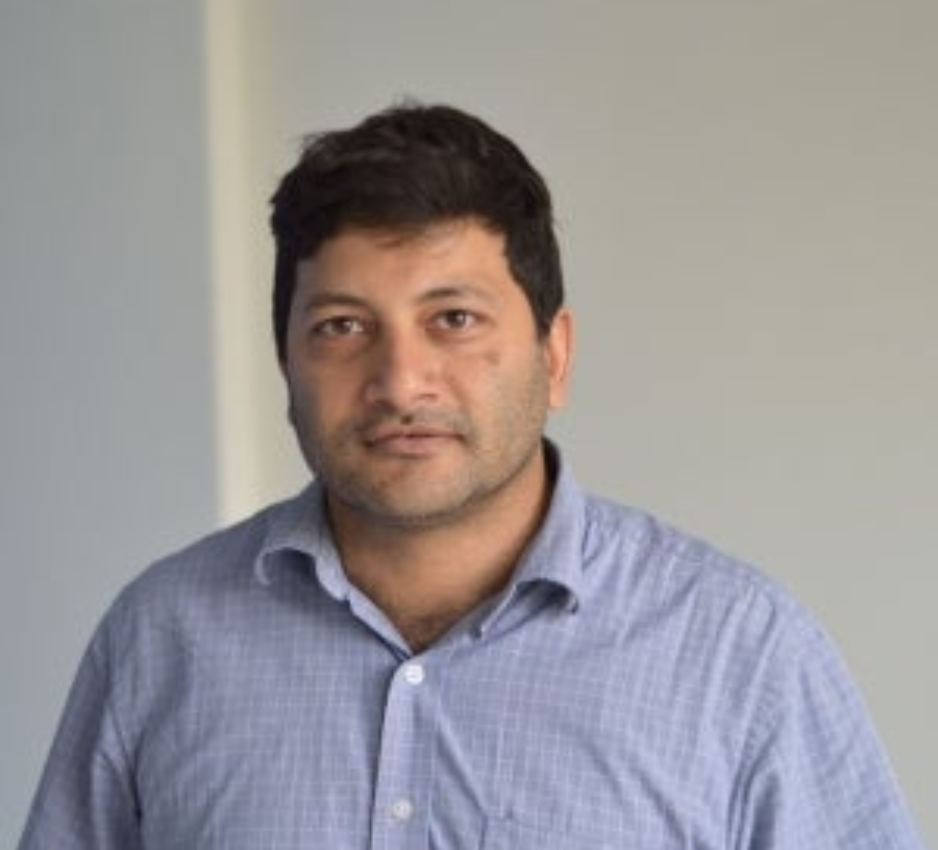 Vivekanand Pani
Co-founder,
Reverie Language Technologies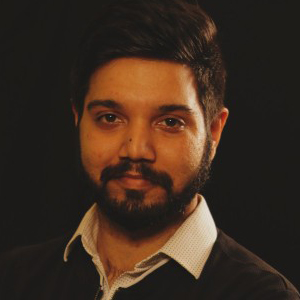 Abhishek Chopra
Founder & CEO, BosonQ Psi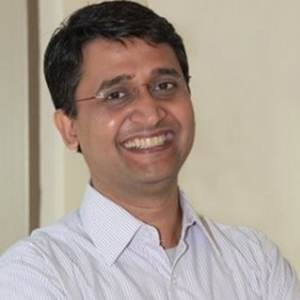 Amod Malviya
Co-Founder, Udaan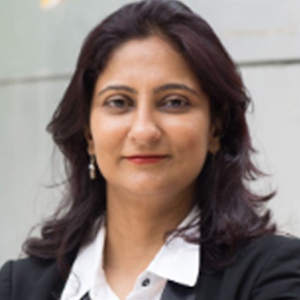 Anu Acharya
CEO, Mapmygenome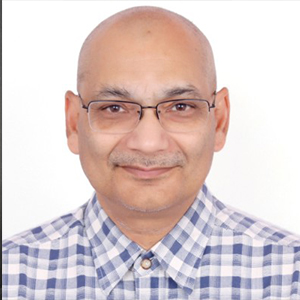 Arvind Tiwary
Founder, SangEnnovate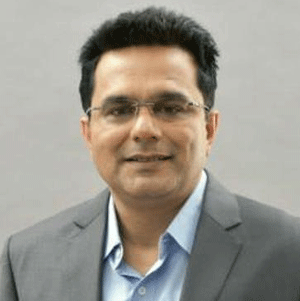 Deepak Sharma
President & Chief Digital Officer, Kotak Mahindra Bank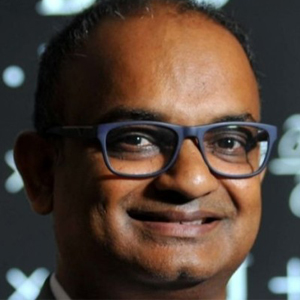 Gopichand Katragadda
Founder & CEO, Myelin Foundry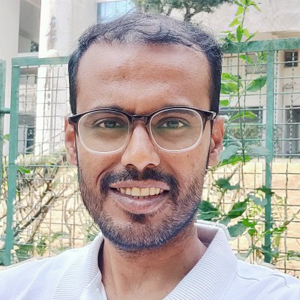 Hemanth Satyanarayana
Founder & CEO, Imaginate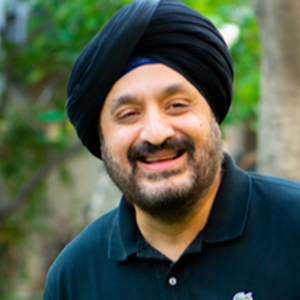 Jaspreet Bindra
Founder Director, Tech Whisperer, UK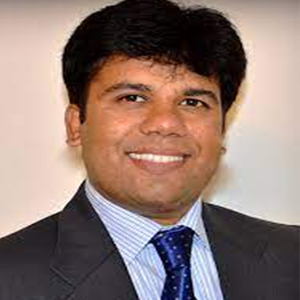 Jayanth N Kolla
Co-Founder and Partner, Convergence Catalyst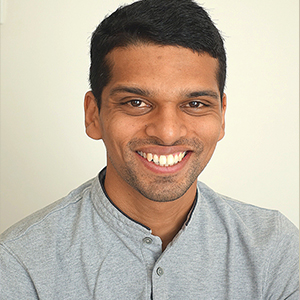 Kailash Nadh
Co-Founder & CTO, Zerodha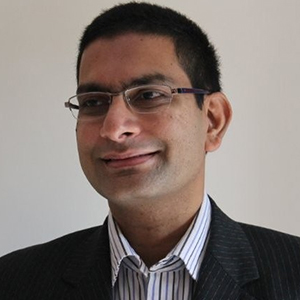 Kashyap Kompella
CEO, RPA2AI Research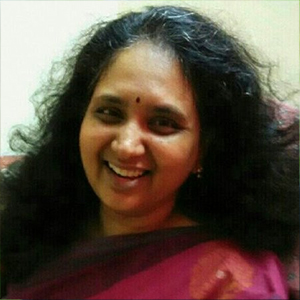 Nappinai NS
Lawyer, Supreme Court, Founder-Cyber Saathi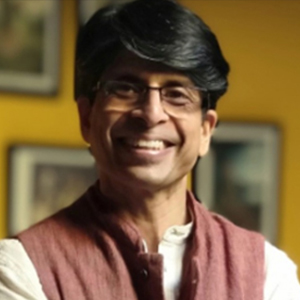 Pramod Varma
CTO EkStep Foundation, Co-Chair CDPI.dev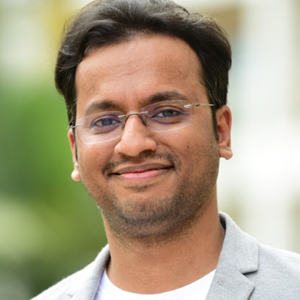 Prateek Dixit
CTO and Co-Founder, PocketFM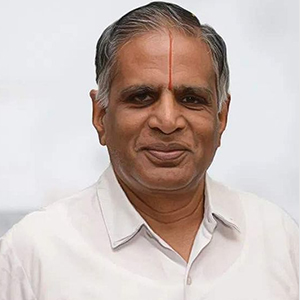 S Sadagopan
Former Director, IIIT-B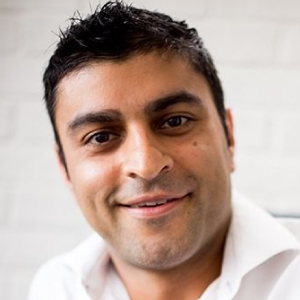 Rajah Chaudhry
Head of Strategy, APAC and India, NBA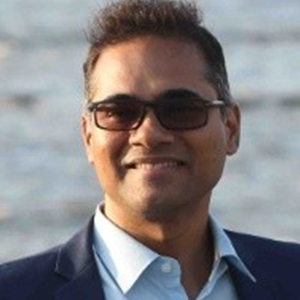 Rajesh Sehgal
CFA, Managing Partner, Equanimity Investments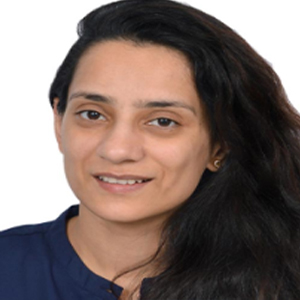 Roopan Aulakh
Managing Director, pi Ventures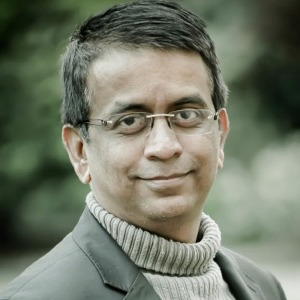 Rupesh Khare
Global Head- Advanced Analytics and Artificial Intelligence (AI), ABB India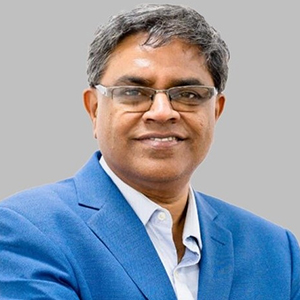 Prof. Satyanarayanan Chakravarty
Co-founder, The ePlane Company, Professor, IIT Madras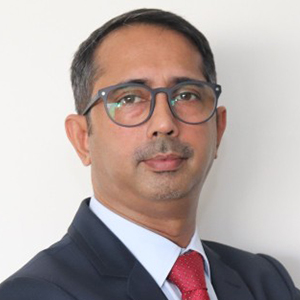 Sudip Mazumder
Head - Digital, Larsen & Toubro Ltd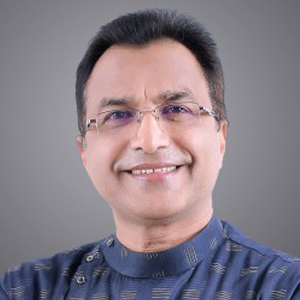 Suresh Kumar K.K
Head, India Urban Data Exchange & Data Spaces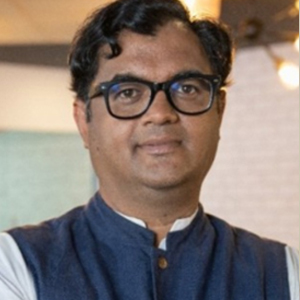 Umakant Soni
General Partner, ART Venture fund, Cofounder ARTPARK, Chairman AI foundry, ARTPARK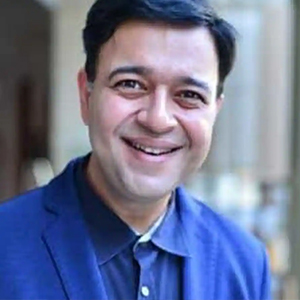 Umang Bedi
Co-Founder, VerSe Innovation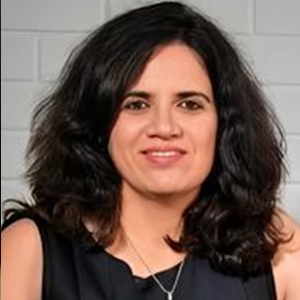 Upasana Taku
Cofounder, MobiKwik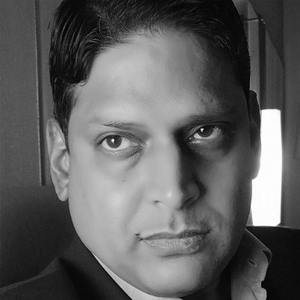 Venkatesh Hariharan
Public Policy Director, FOSS United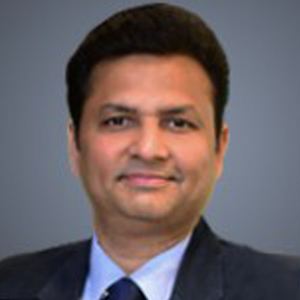 Viral Gandhi
President and Group Chief Information Officer, Piramal Enterprises
Why Partner with Innovate X?
A unique platform to showcase the value and real potential of your products and ideas, to a focused audience, full of potential investors, tech icons, moguls, pioneers and visionaries.
Reach & Format
Your solutions & value propositions will be shared with your target audience to over a hundred decision makers.
Listening from Colleagues
A chance to get real world insights and ROIs & innovation in the use of Technology.
The CIO Exposure
Pre- and post-event marketing boosts CXOs' expertise and reputation on a large scale.
Impacting the Industry
Mindshare Mint marketing can boost adoption rates.
Business Transformation
Provide your brand with the visibility it deserves through exposure to relevant cohorts in the audience.
Fantastic On-Ground Branding Opportunities at the Event
Standees, logo walls, ID badges, dedicated registration desks and more available at the event.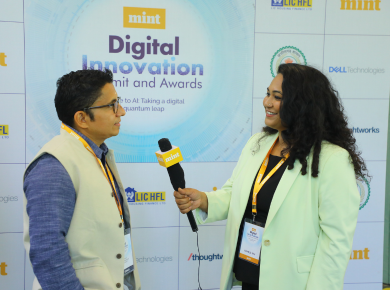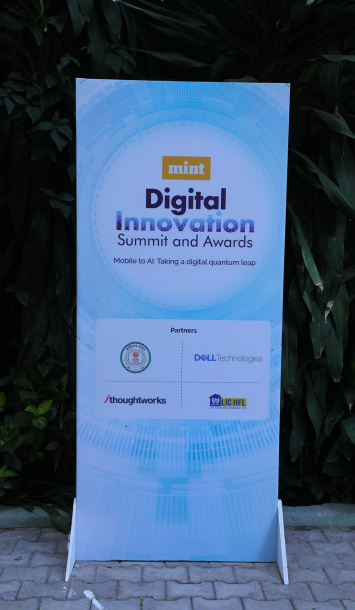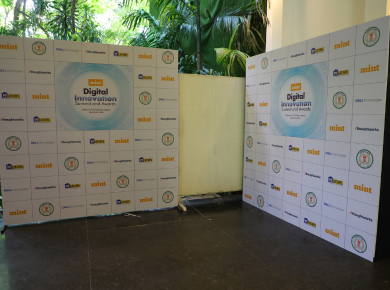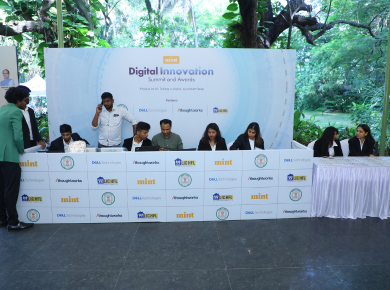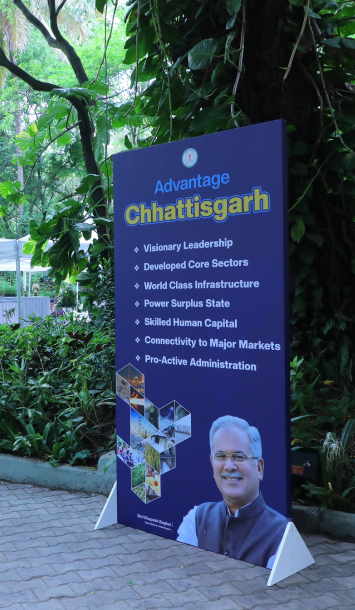 Tech Pioneers from Diverse Fields to be Honored with Awards
Technological trailblazers will be felicitated with accolades in different fields of tech innovation.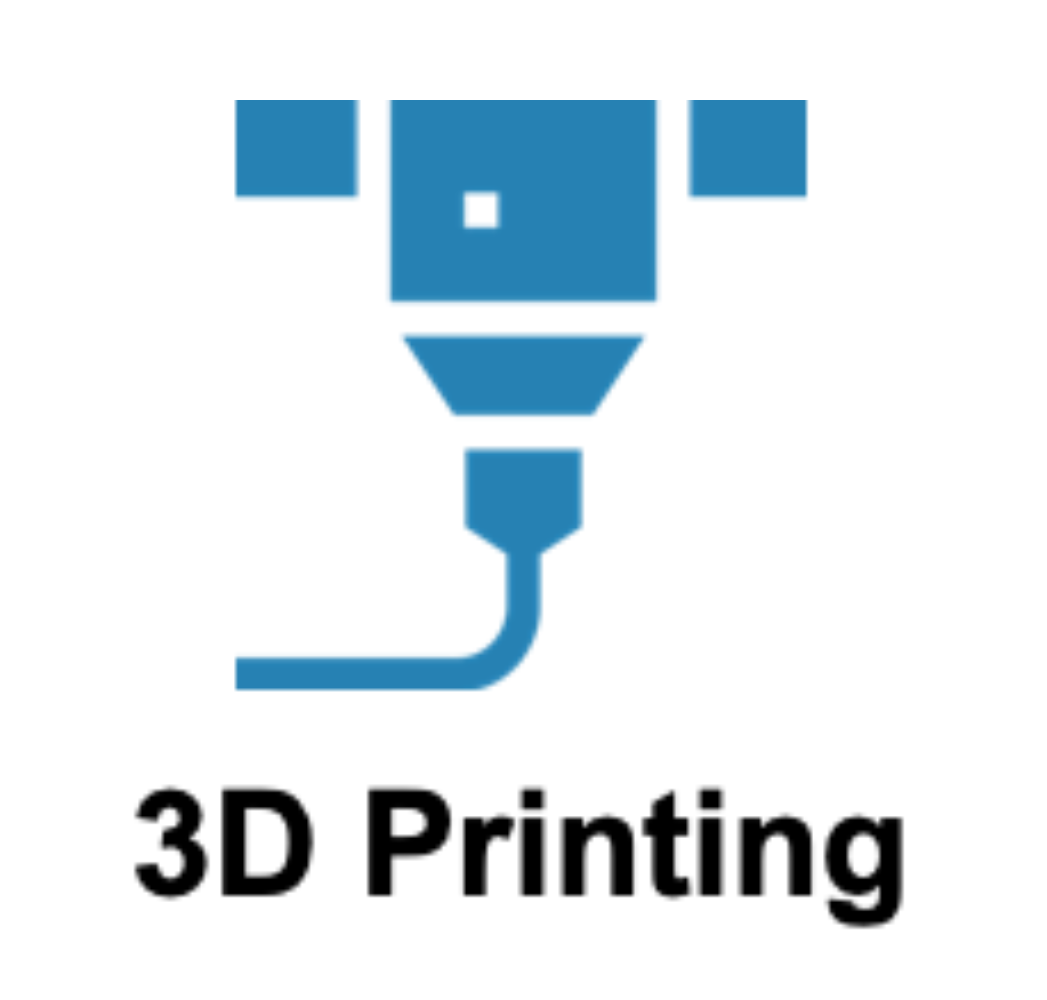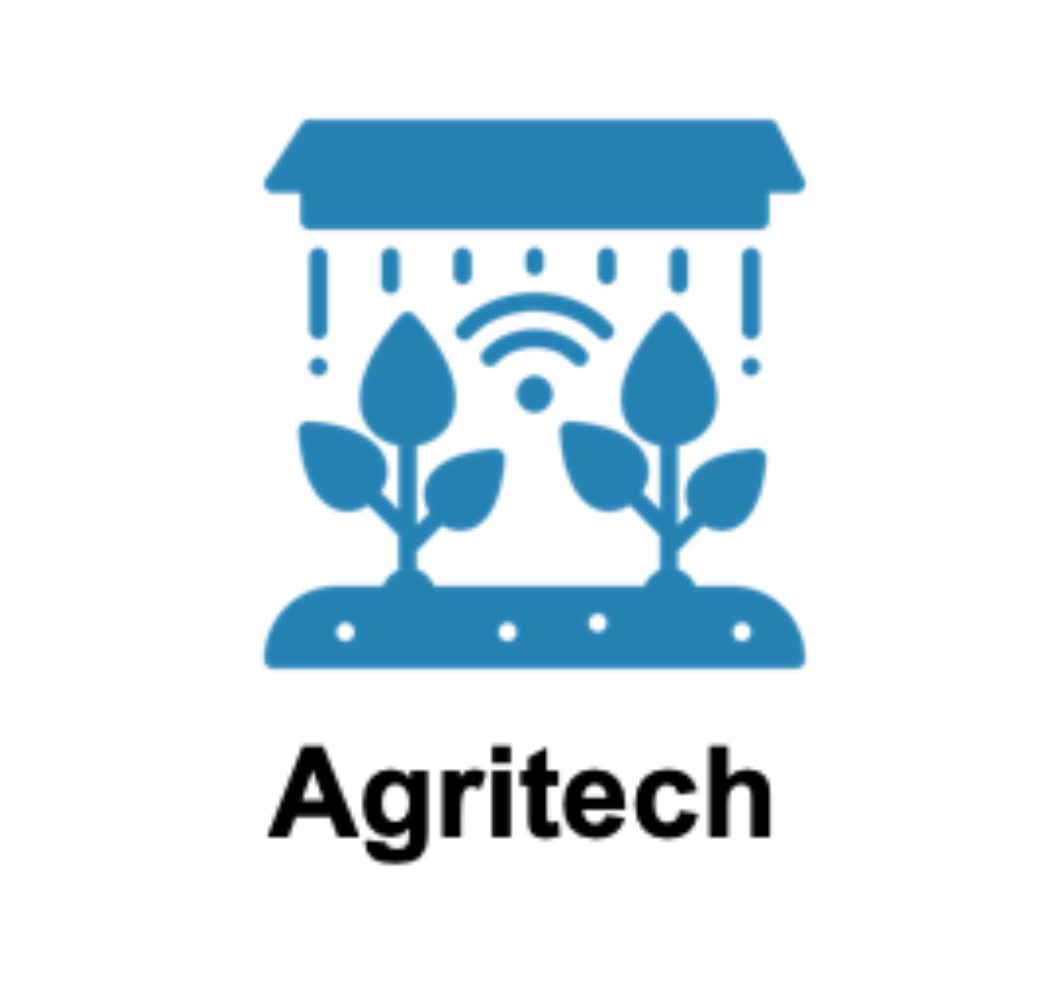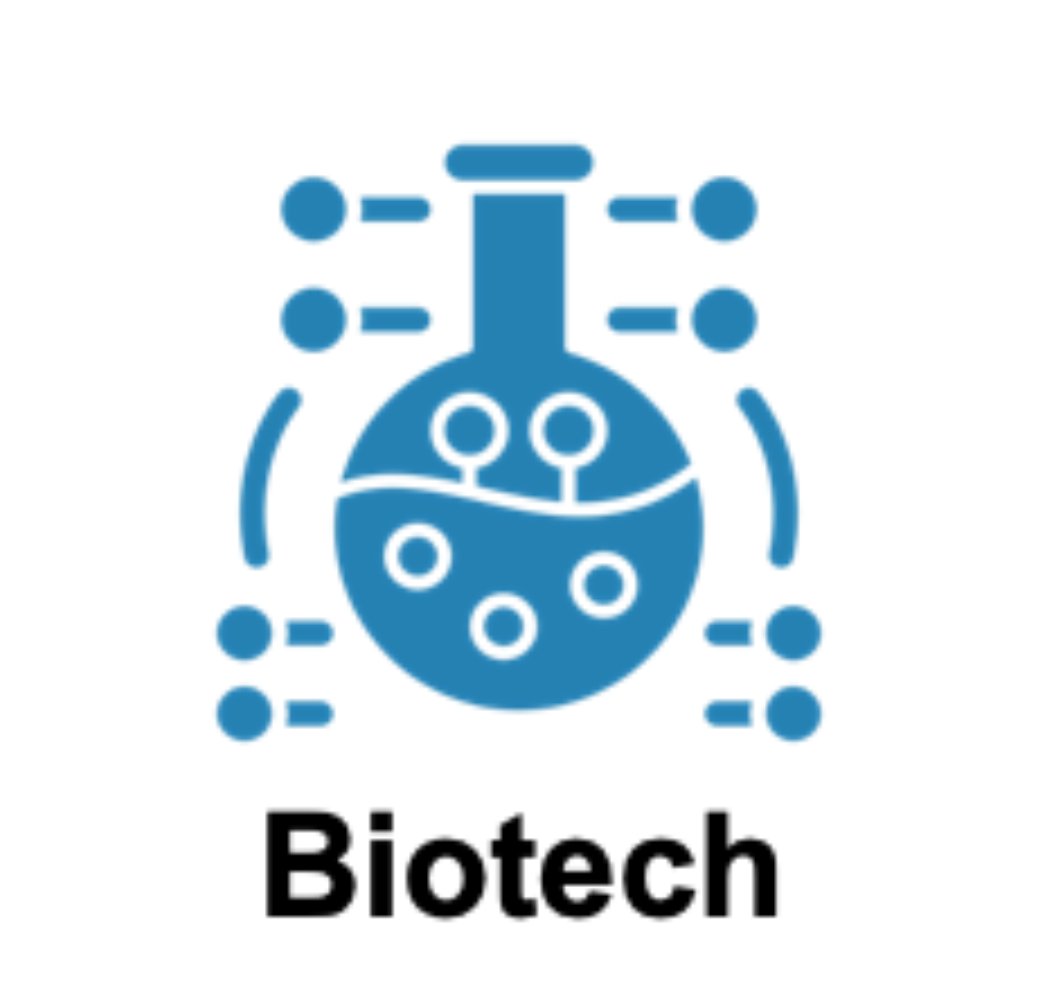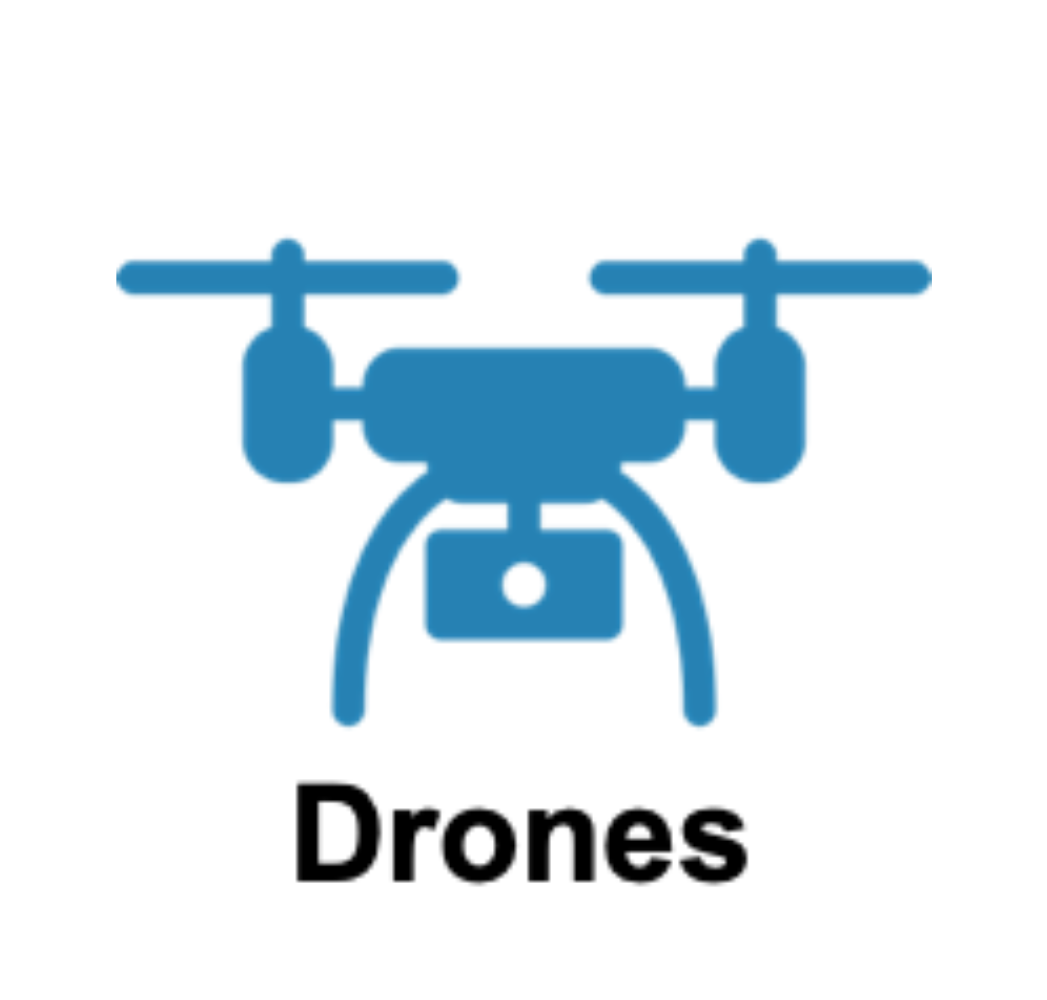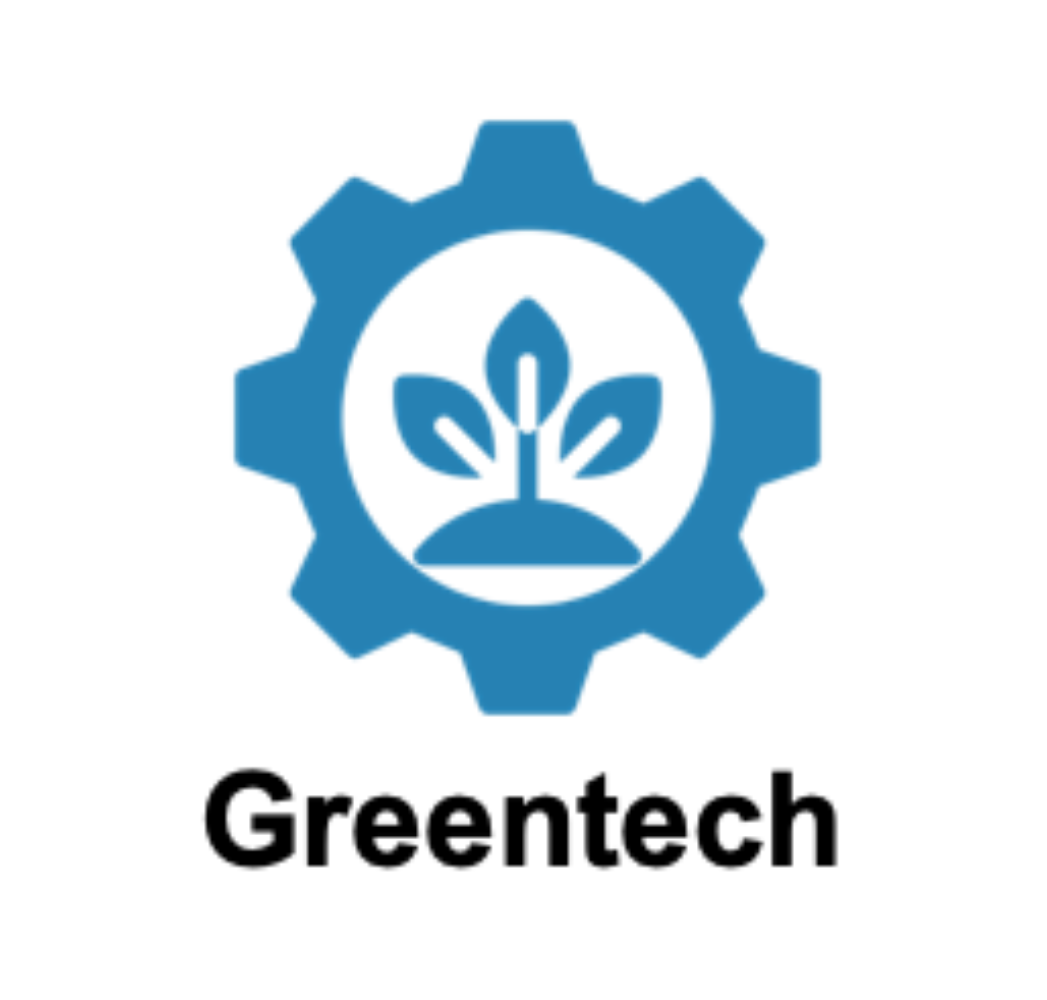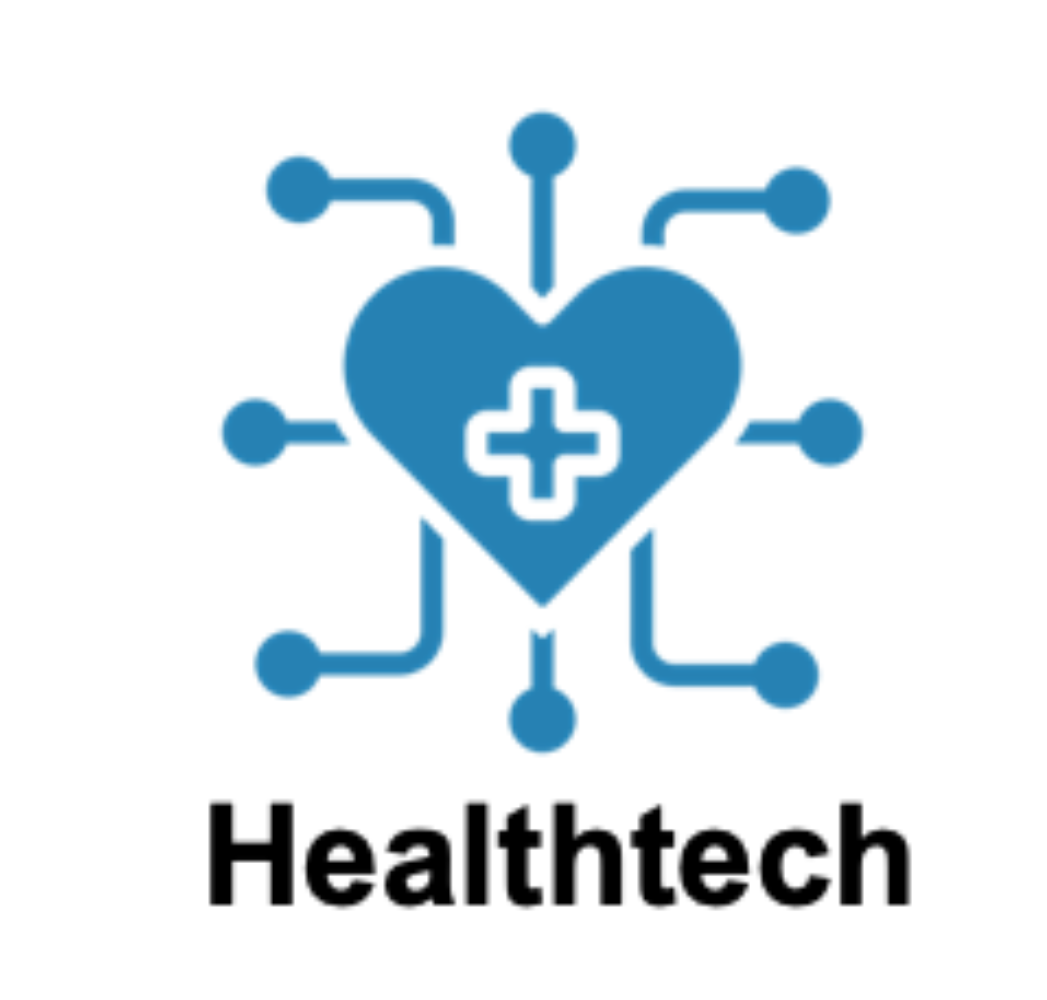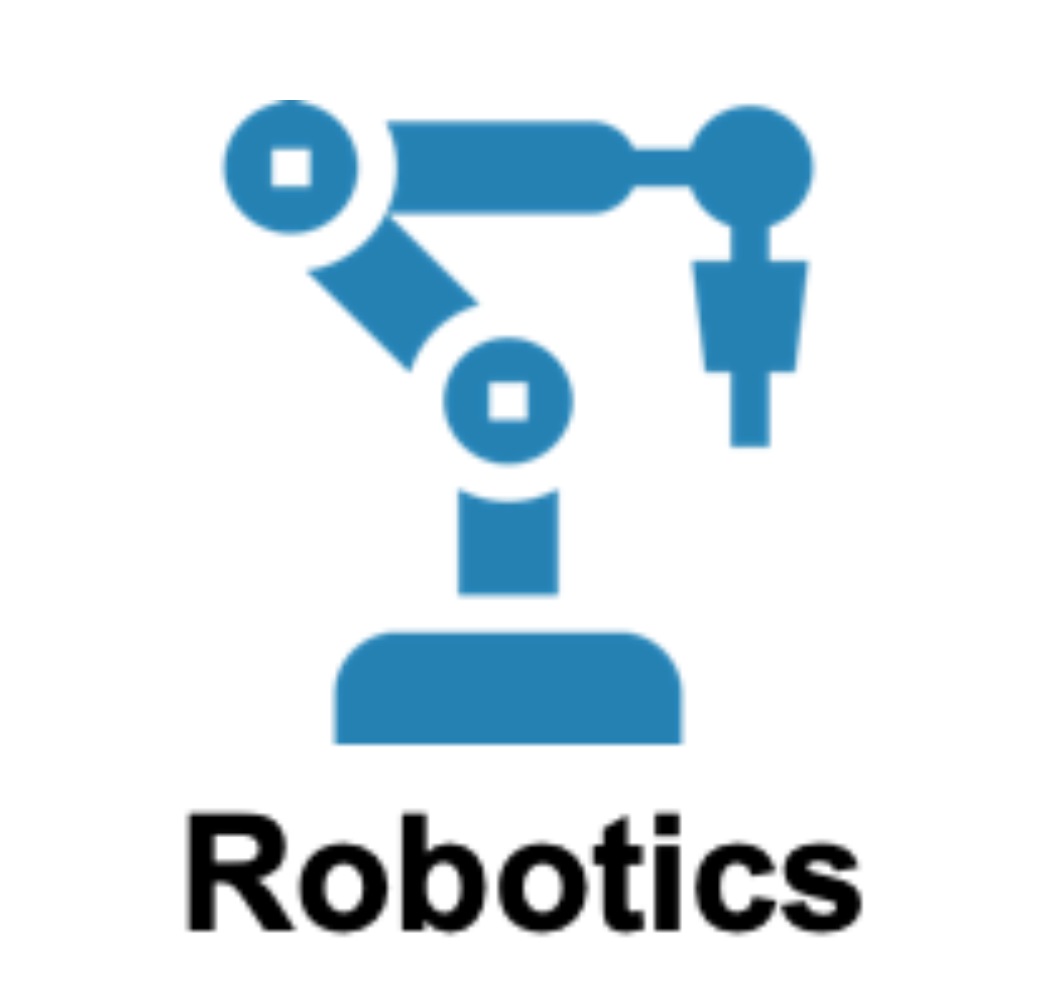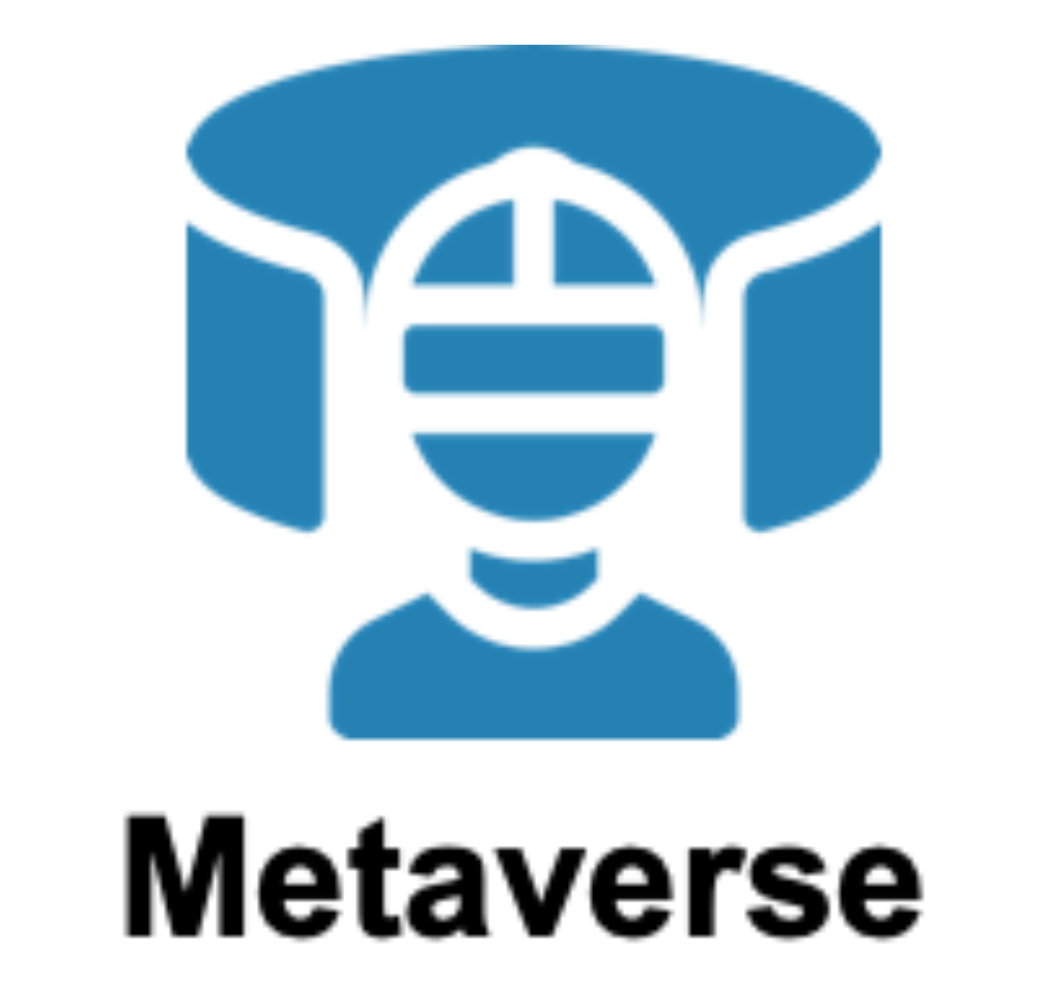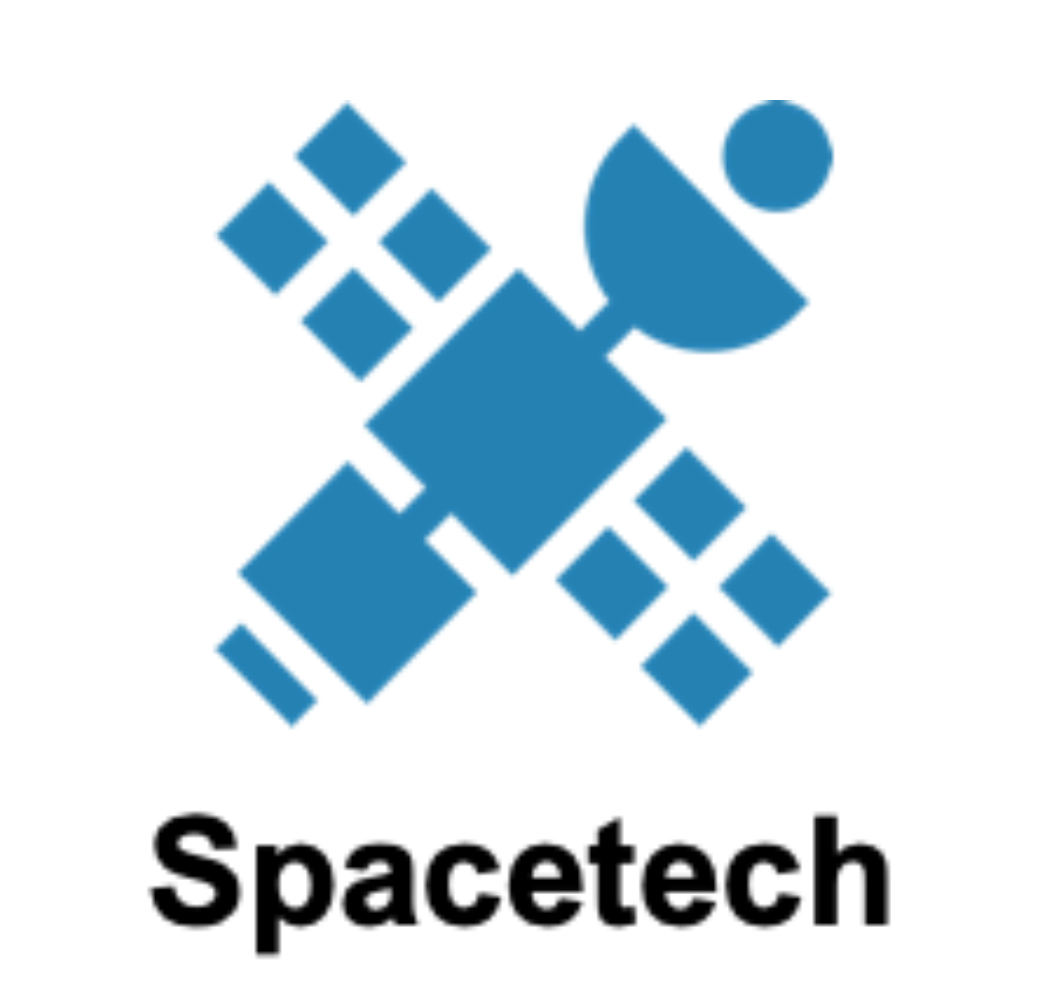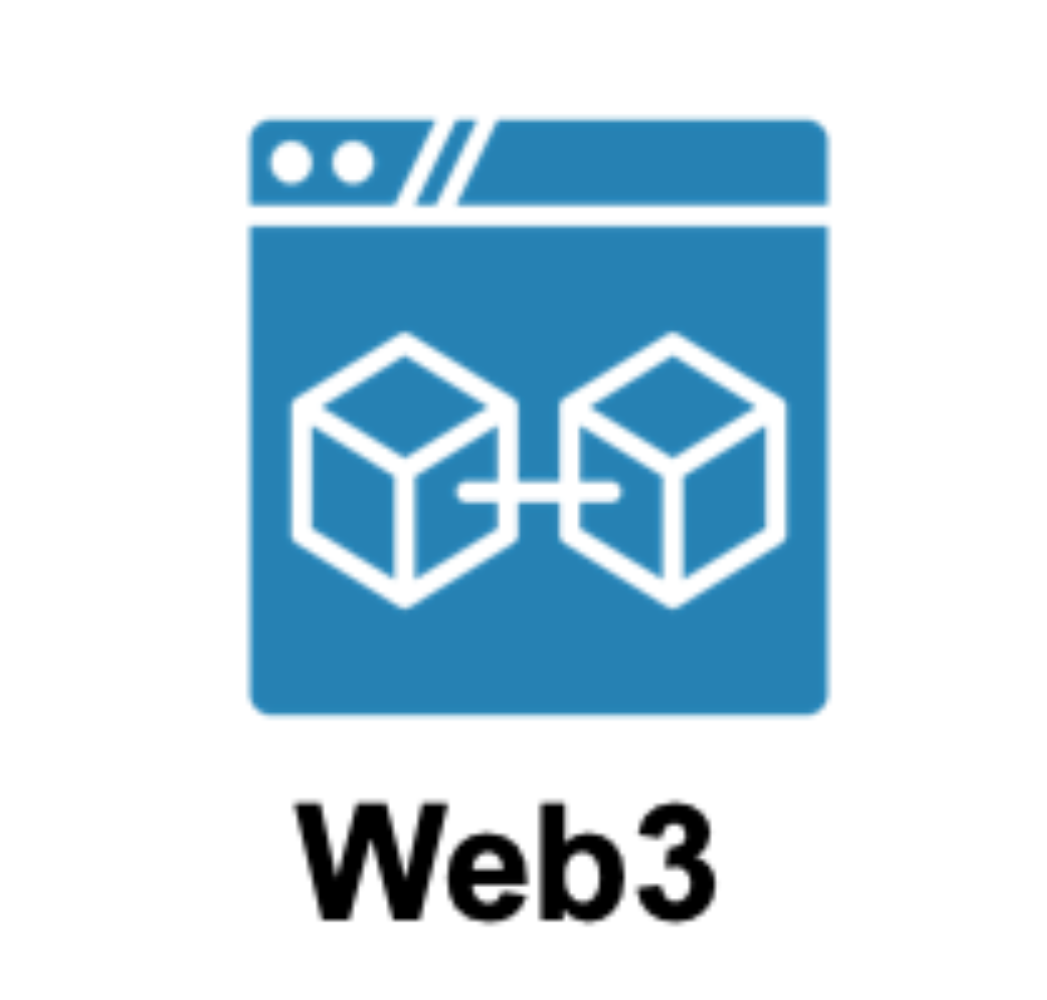 Revolutionize your brand visibility with Mint's 4 Mn reach​
Mint's ~4 million digital & social reach offers an exceptional level of visibility and brand recognition. With pre- and post-event marketing efforts that encompass digital, social, and email media, Mint's capabilities elevate your brand's profile in a sophisticated way.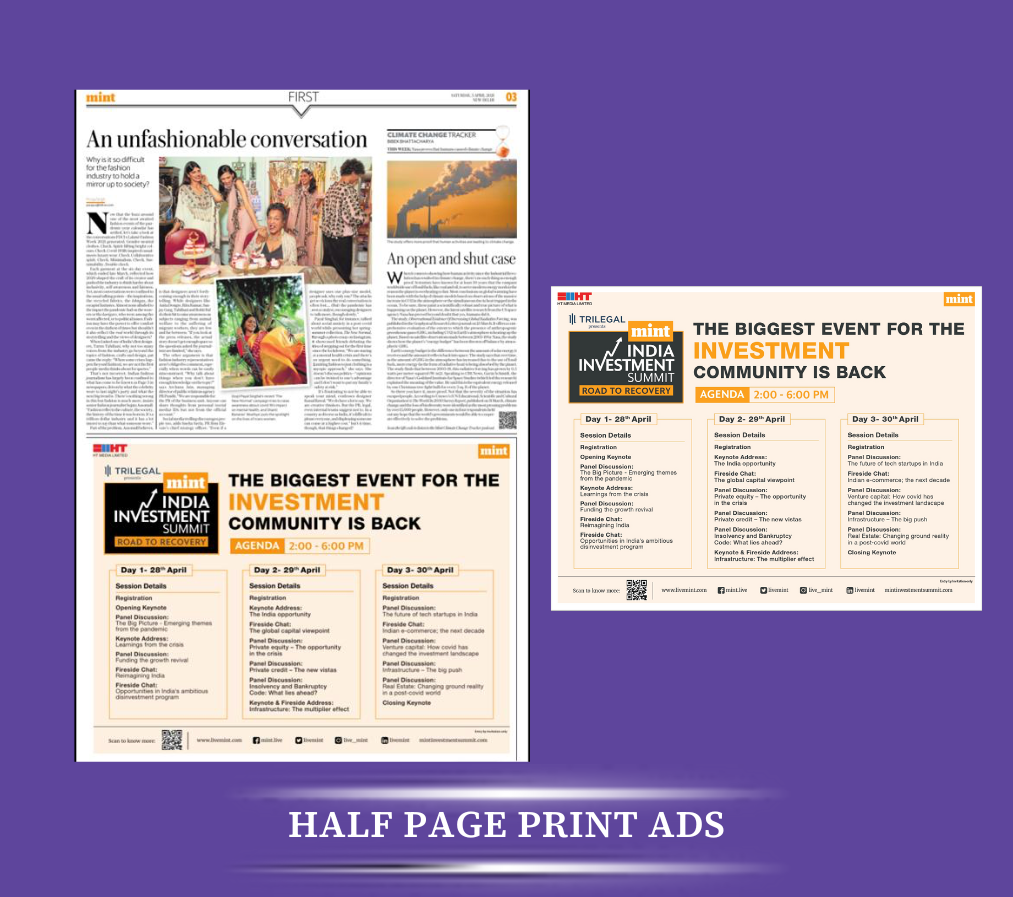 Half page print ads in Mint newspaper reach 650,000 readers.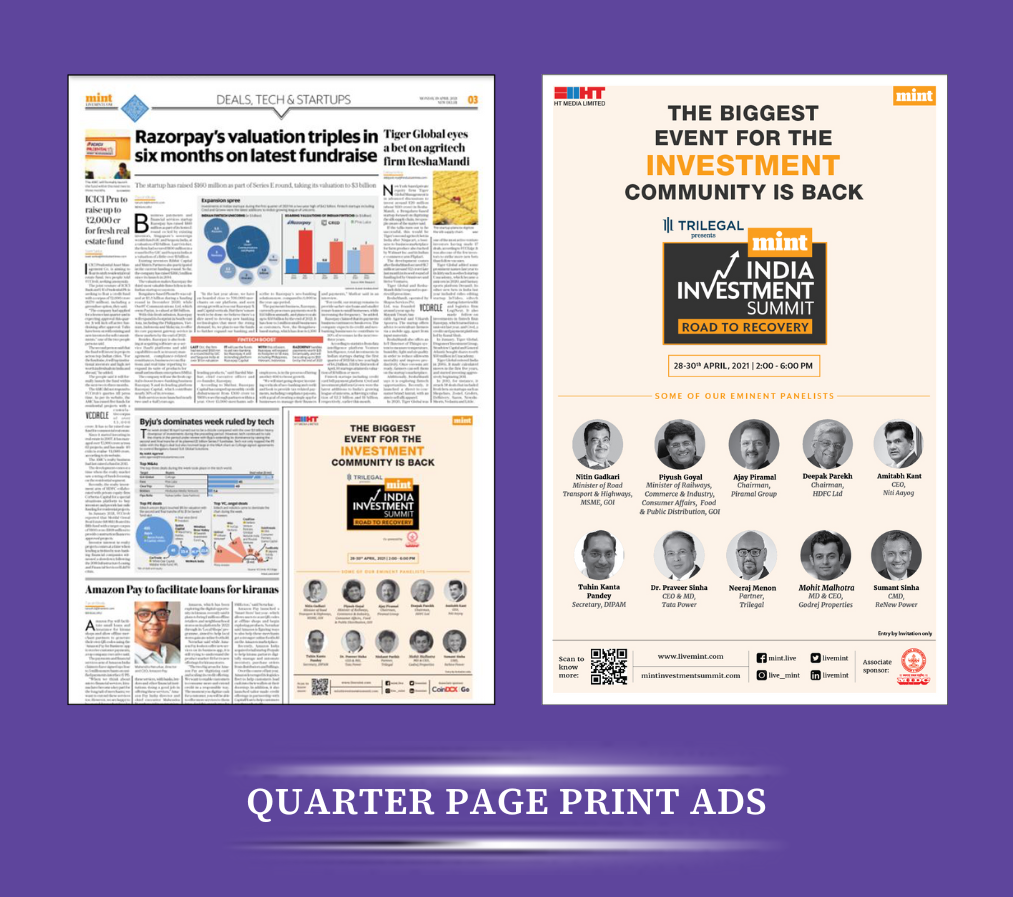 Quarter page print ads in Mint newspaper.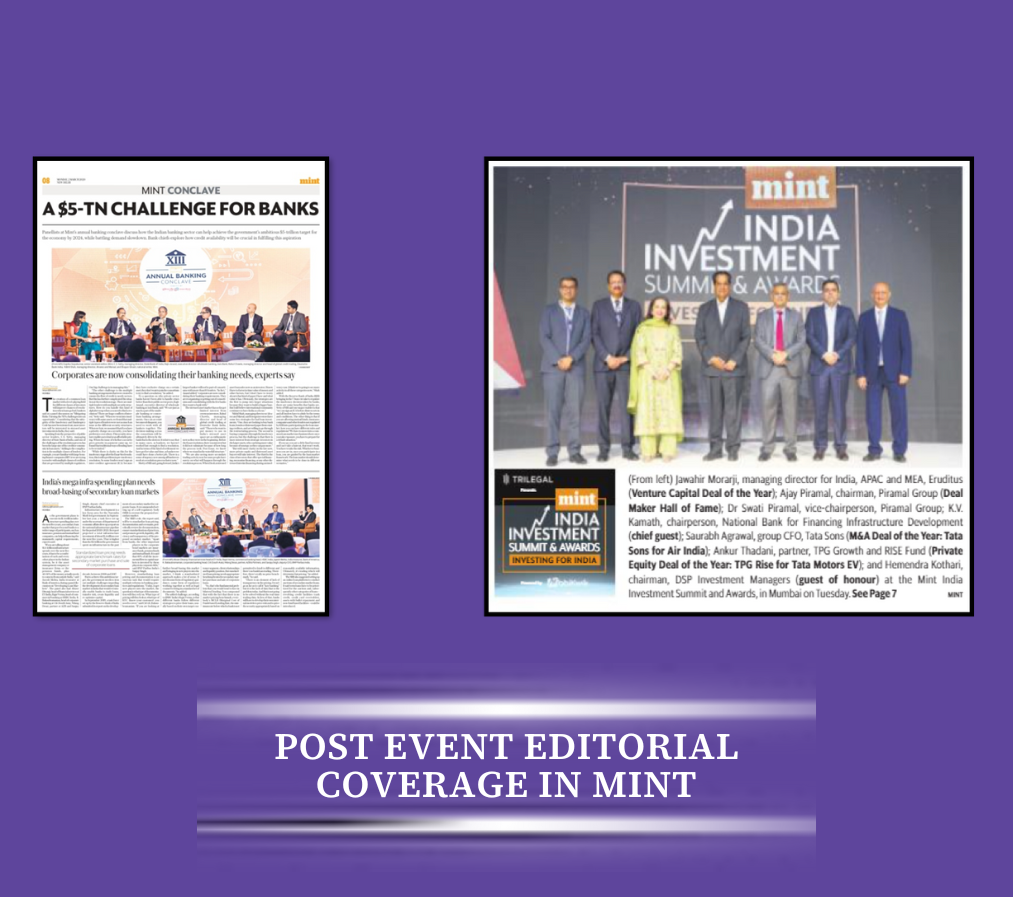 Post event editorial coverage in Mint newspaper.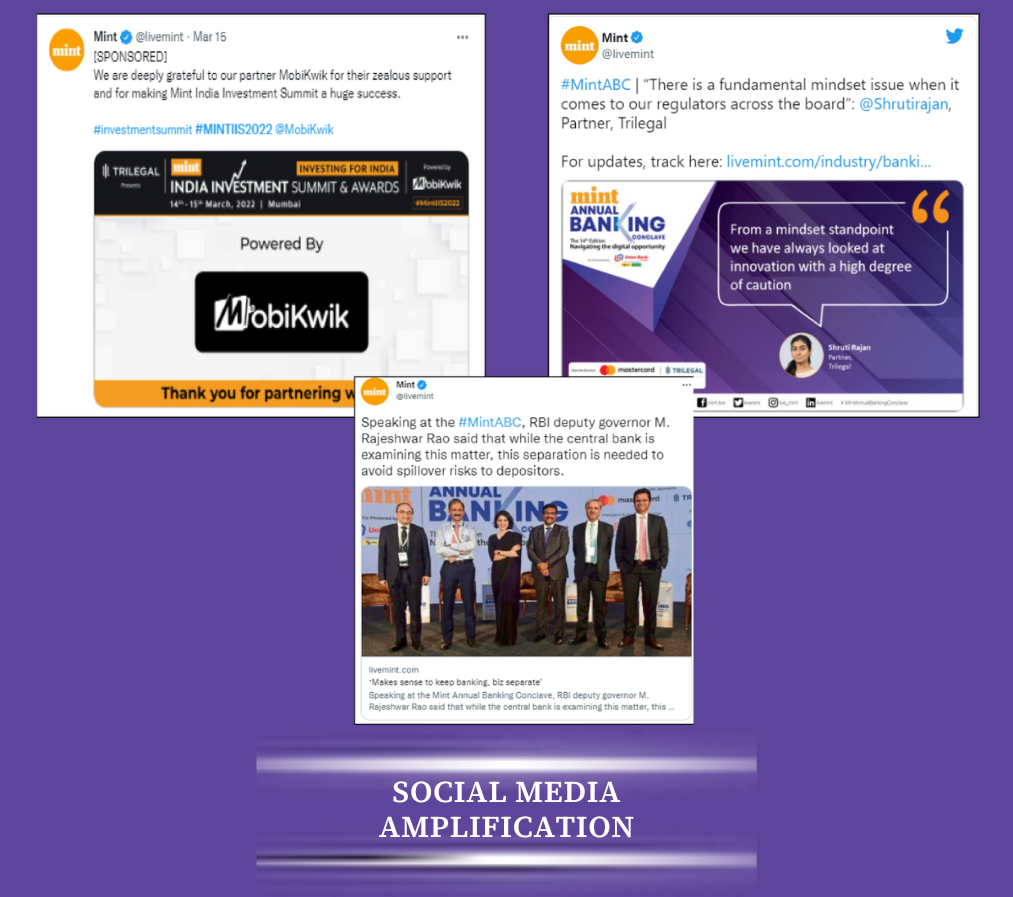 Social media amplification on Mint handles which reaches ~4 Million users.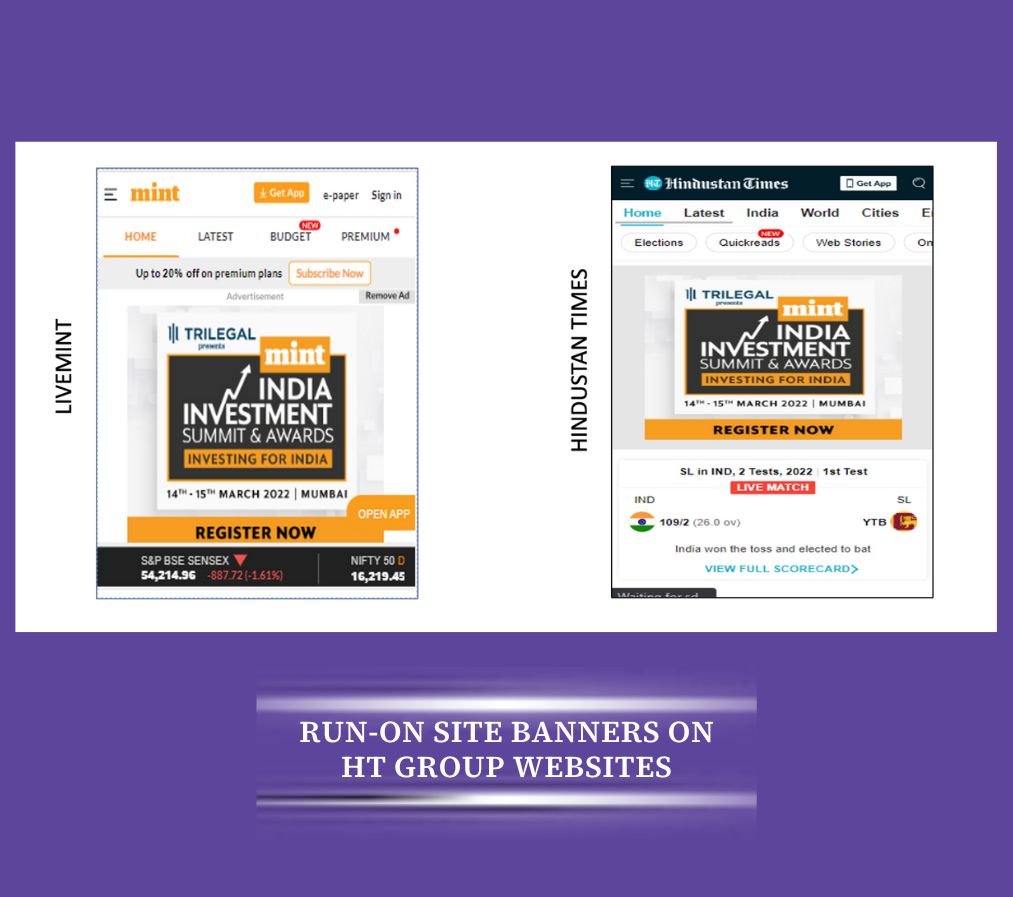 Run-on site banner ads which reach over 90 Million website visitors, across Hindustan Times & Livemint.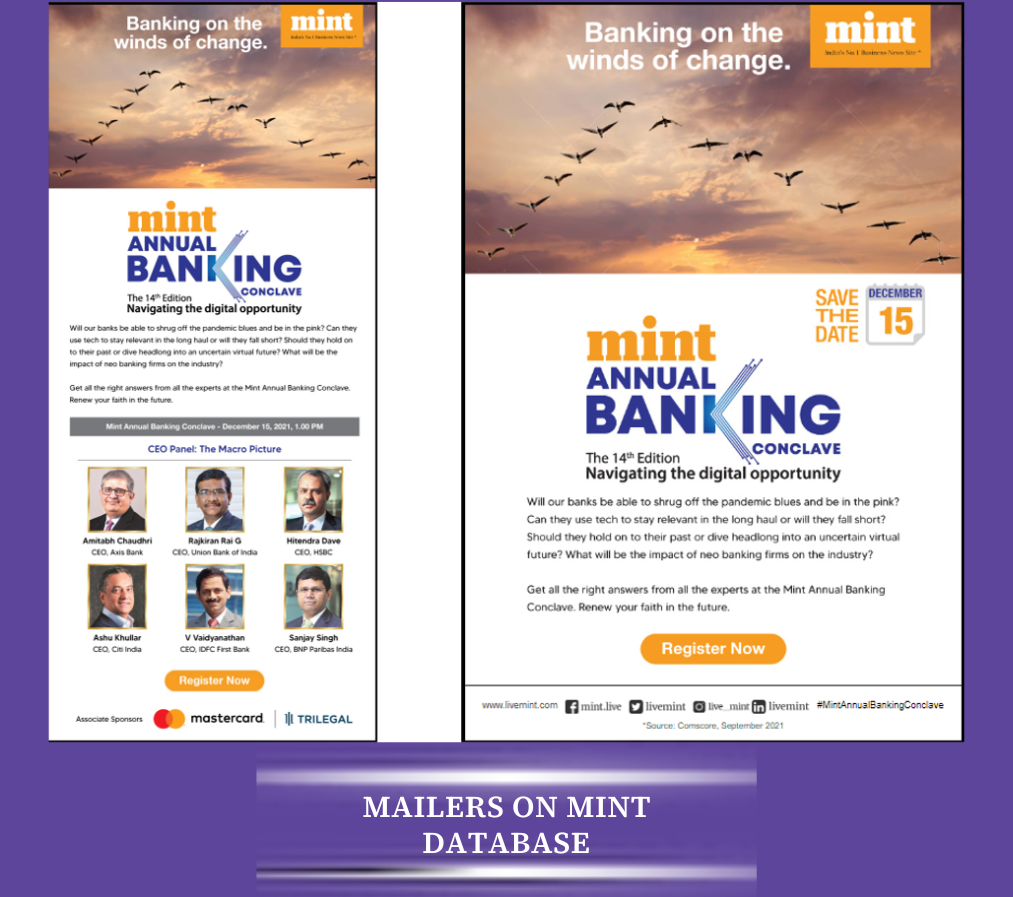 Mailers are sent with partner branding to a huge Mint database.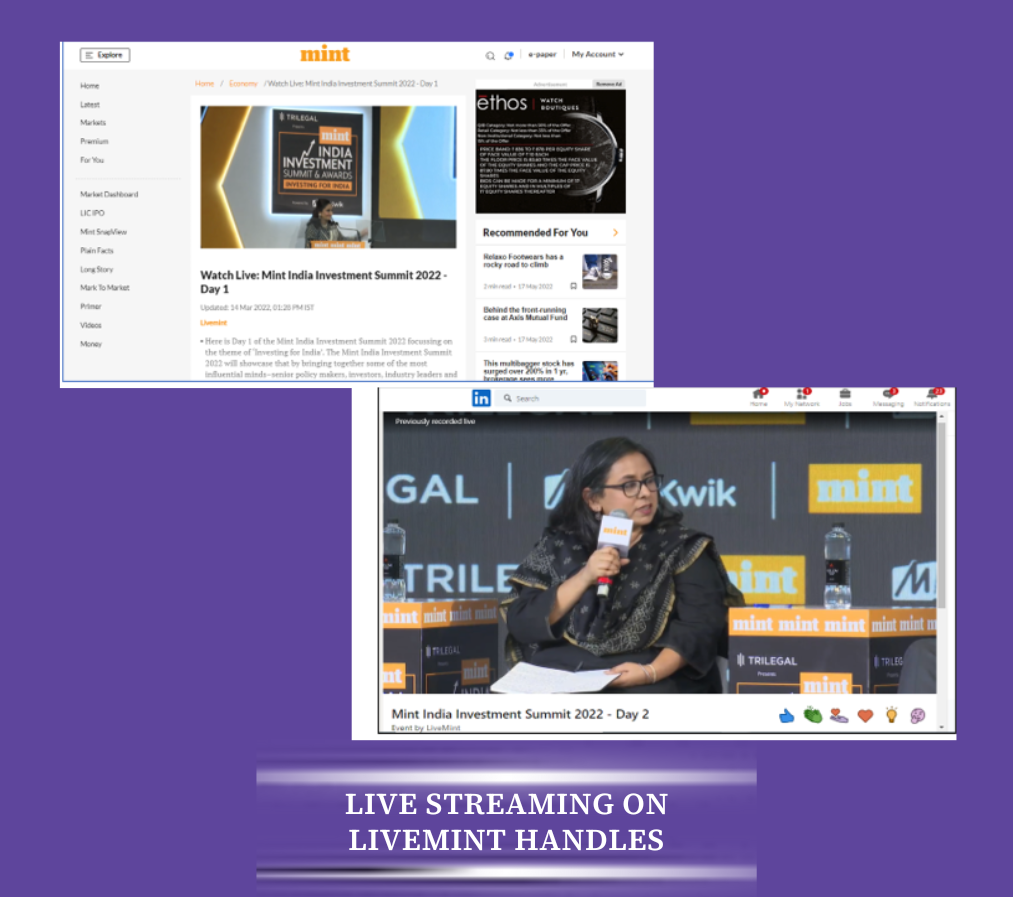 Massive social & digital reach with live streaming on Mint handles.
Primary Topics of Discussion
Prepare to be swept away on a symphonic voyage, where the symposium's agenda orchestrates an exquisite convergence of visionary ideas, groundbreaking research, and awe-inspiring achievements.